Discussion Starter
·
#1
·
First off, thanks to Colony Park for all of the detailed operators station pics. With the one series in short supply on dealers floors, it seems the web is the best source for shopping them at this time. During my shopping quest, all of the 1023e tractors on the lots did not have MMMs installed. It was hard to picture what all of the linkages and mounts would look like with a bare under belly. What ended up satisfying and helping my decision for the auto connect is that a guy on YouTube has several videos from different angles of deck attach/detach. Also, I was slightly concerned over being stuck with a ltd. 3PH on such a large purchase. I don't have a pic, but just before my delivery I backed my R up ass to ass with a 2320 to check the draft arms at full raise. With the 2320's 3PH lift links in the middle positions, both tractor's 3PH eyeballs end up at the same height. NICE!
Here is a pic of the MMM lift arms in the lock position with the 3PH control lowered. I can not see the need for an independent lift or lock up kit.
I am thoroughly impressed with the lift linkage that runs from the rockshaft to the middle bell crank. It is compact, high, and tight.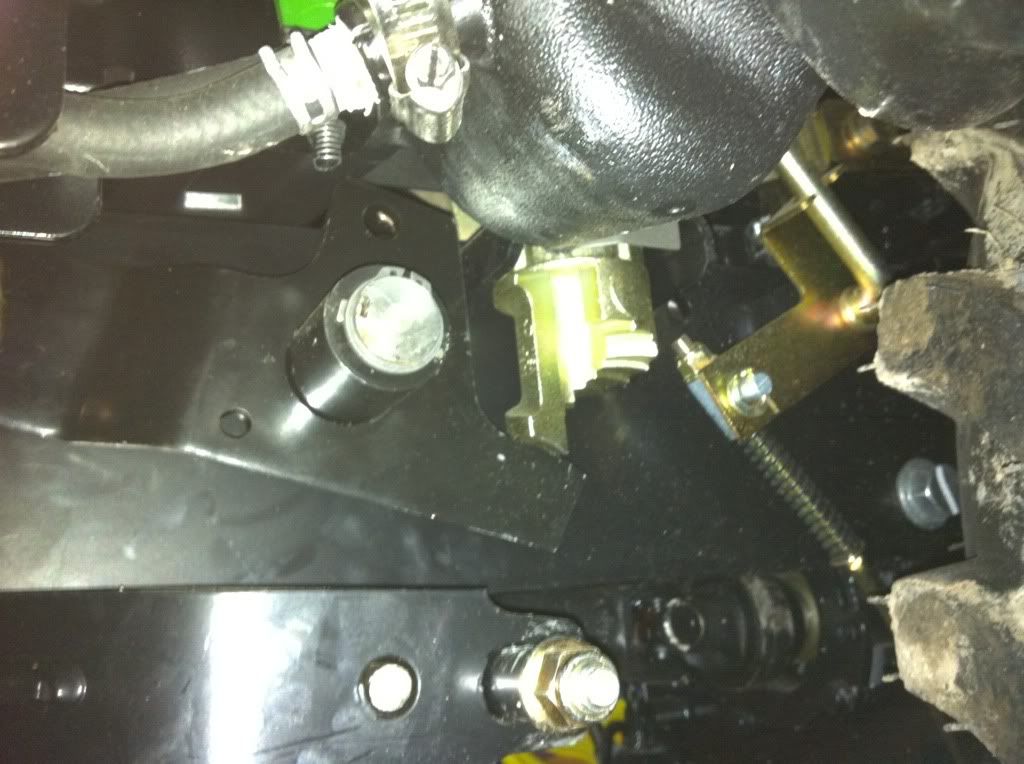 Regarding front quick hitch mounting, I think it could have been designed a little better. The MMM front draft bracket bolts to the outside of the frame. The front QH bracket bolts to the inside of the frame and across the front. There is a sub bracket that is pinned to the inner brackets that supports the lower pins of the quick hitch as well as the front PTO. With the sub bracket in place, the park bar of the H120 FEL is restricted and will not "park". One extra step to go from FEL to snow plow. The upper pin of the QH is supported by a bolt on tab across the front of the frame. Yes it will impede the hanging of SC weights, time will tell if it's an issue for me. My feeling is that most one series shoppers will not be buying both of these attachments. I did because I'm on the prowl for a used 51 sweeper, and chances are there are no used one series quick hitches to be found.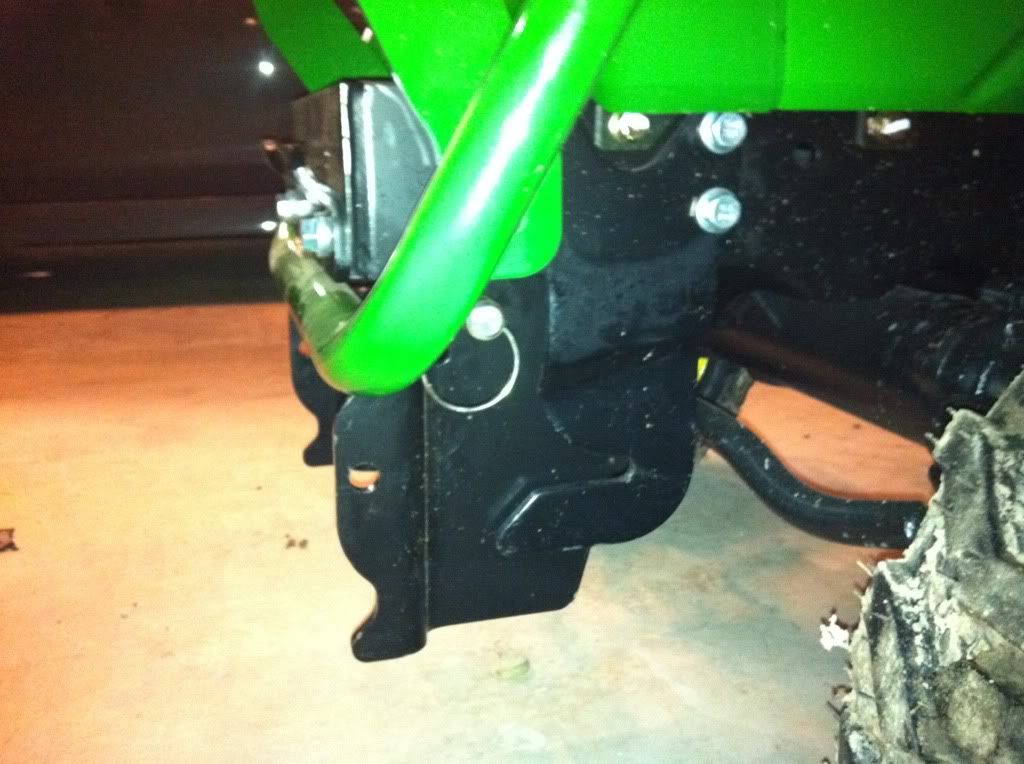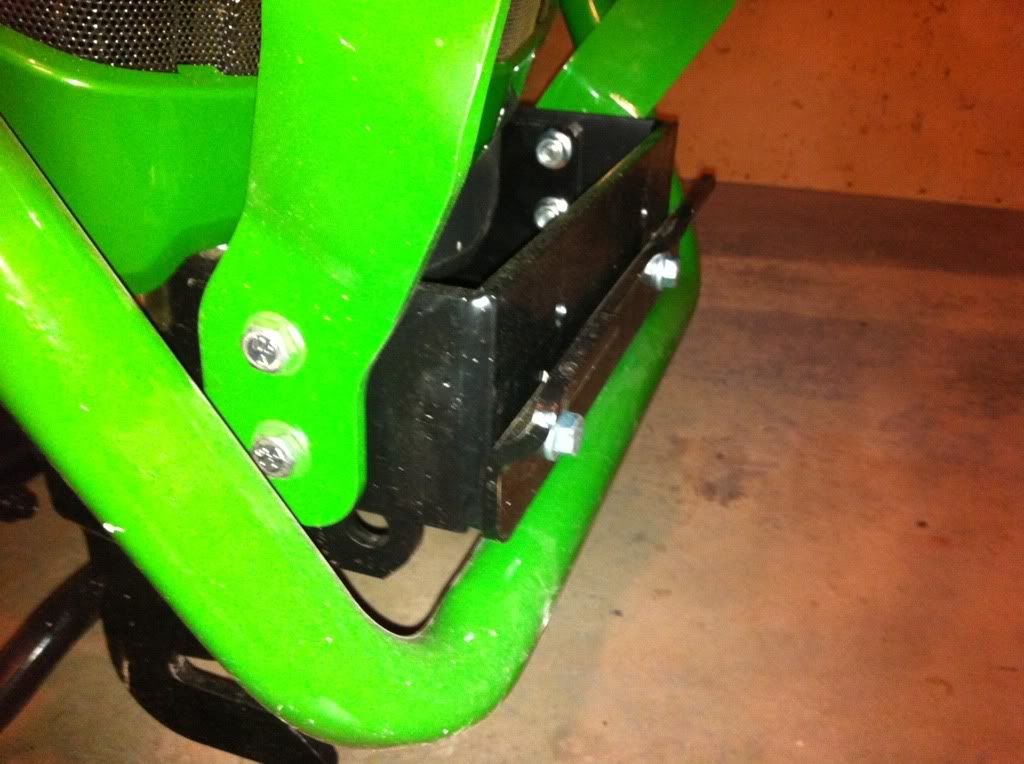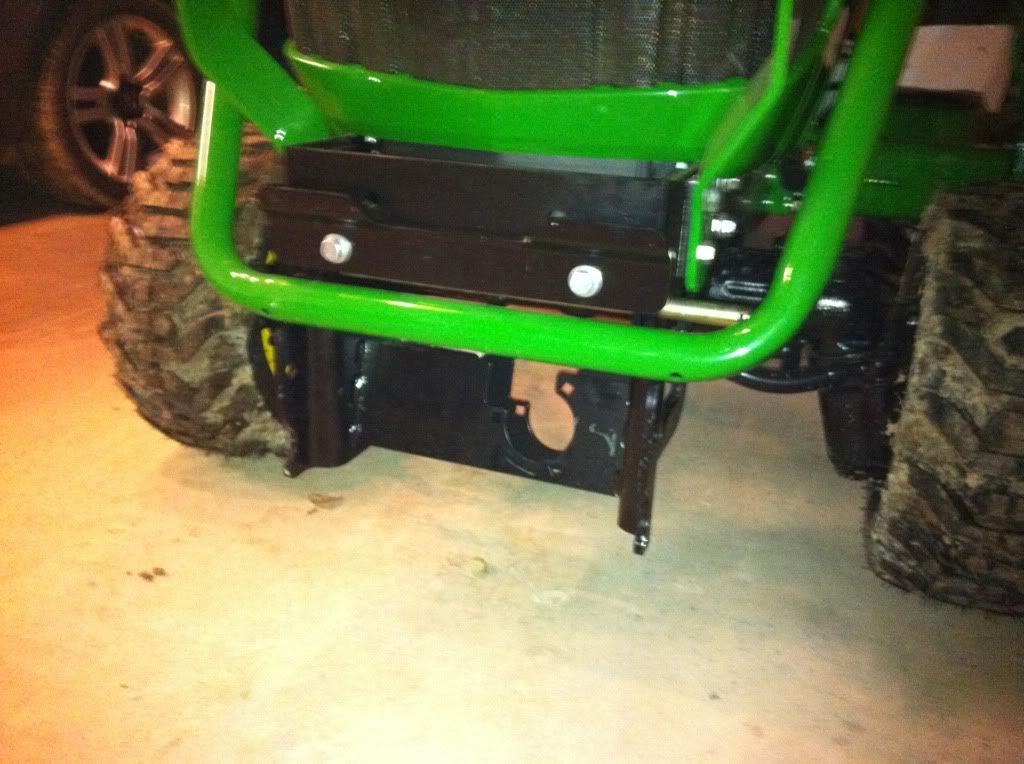 I also love the "sway bars". They are locked to the outside by a pivoting turn buckle. This means that each draft arm is free to swing to the outside. This means that no fussing with them when "spreading" them to attach implements. This is the easiest scenario for me as I am NOT iMatch compatible.