Discussion Starter
•
#1
•
I mentioned changing my 720 over to an alternator. Welllllllll.......someone here commented that the gen system always seemed to be a good one. I agree. My '61 car is still using its original gen/voltage regulator. 1962 race car even had one on until about 5years ago, wound it up to 7200 way more times than can be counted.......... Wifes '63 has the first of across the marque alternators/regulators. Couple years later they eliminated the external regulators.
With the built in regulators, should be an easy swap........not so. The positive grnd is the worm in the woodwork here. Has complicated coil & amp/volt meter......I dont know which the JD has.
Anyway, I took the gen/reg to the local shop to have it tested.........would you believe they gathered around & laughed at it???? Then they had to call the testing machine mfgr to find out how to attach it to the machine & how to hook things up for the testing. Result was......no test. They did find me a new regulator, $21.00.
Isnt there a 'field' test for gens??? Hook a hot wire to the ???post, ground the case & a good one should run like a motor does??? Donnas older tiller uses the gen to start the engine. Used to be std practice on Simplicity mower/garden tractors........
PJH
View going in the gate...11degrees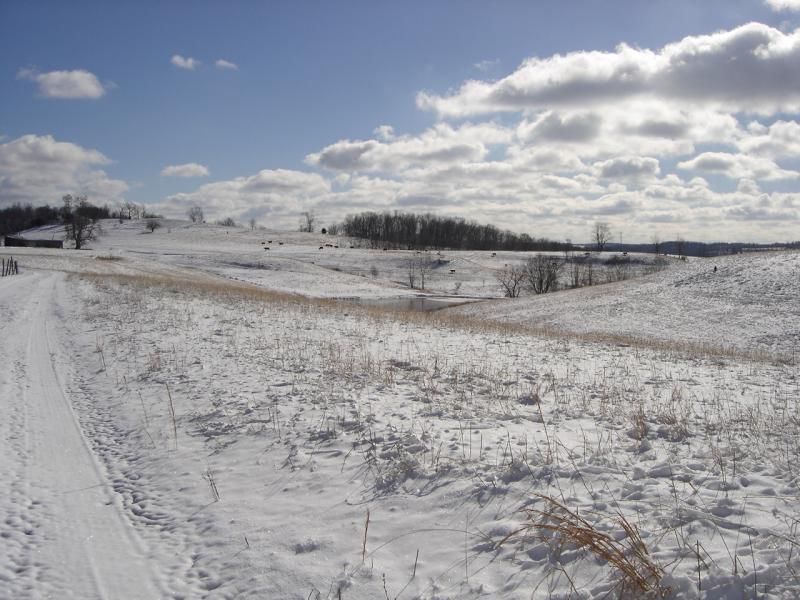 Home made bracket & alt mounted w/no other mods.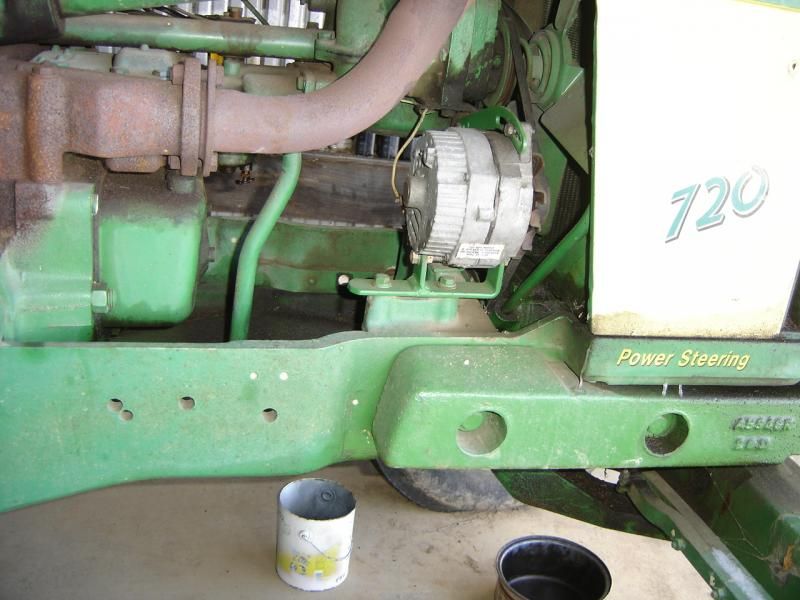 Smaller welding lead replacement for orig too short battery cable. Not much to see here, all the work was behind the flywheel cover!!!! With this one, I can leave enuff length no matter which way the battery sits.