Discussion Starter
•
#1
•
My 1025R is just shy of 400 hours, so I decided to get the transmission/hydraulic oil system changed today.
I have changed it at 50 and 200 hours. The first change had quite a bit of metal shavings and sealant at the screen inside the transmission case. The second change had a lot less, but still some metal shavings.
This is the third change on this machine. When draining the oil, it seemed to be very clean, but when looking at it in the drain pan it did show up darker. Not really surprised by this.
The screen was about what I expected it to look like. Small metal fragments, especially on the bottom where the magnet is inside the screen. Other than that, it was just a normal oil change and thought I would share my findings on the 400 hour service.
Here's a few pictures of the screen, the inside of the casing, and pictures in general.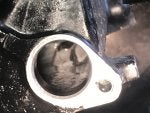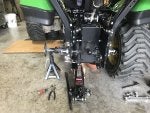 I also changed out the fuel filters now, which I do on a yearly basis, or as necessary.
Side by side comparison of the used vs. new filters.