Discussion Starter
•
#1
•
The loader on my tractor is in poor shape. It's been used hard in a caustic environment and from the looks of it, hardly been maintained. The tractor itself seems just fine, but the loader got the short end of the stick.
I'll use this thread to track the repairs as they're made. The most obvious problem is with the bucket. One side is torn loose and bent. Upon pressure washing it, I found several places where the metal is worn through, cracking, or previously repaired cracks. I had originally considered trying to repair this bucket, but now I don't think it's worth the trouble. The metal has worn so thin over larger areas that I can push on it with my hand and flex the whole section of the bucket. Replacing all the damaged metal would essentially turn into building a new bucket. The QA top hooks have also been bent. My tentative plan for the bucket is to straighten the torn side and weld it back together, and weld up the cracks. I don't plan on replacing any metal, or trying to paint it. Instead I'll focus on finding a good used bucket, either an 85 or 73 inch.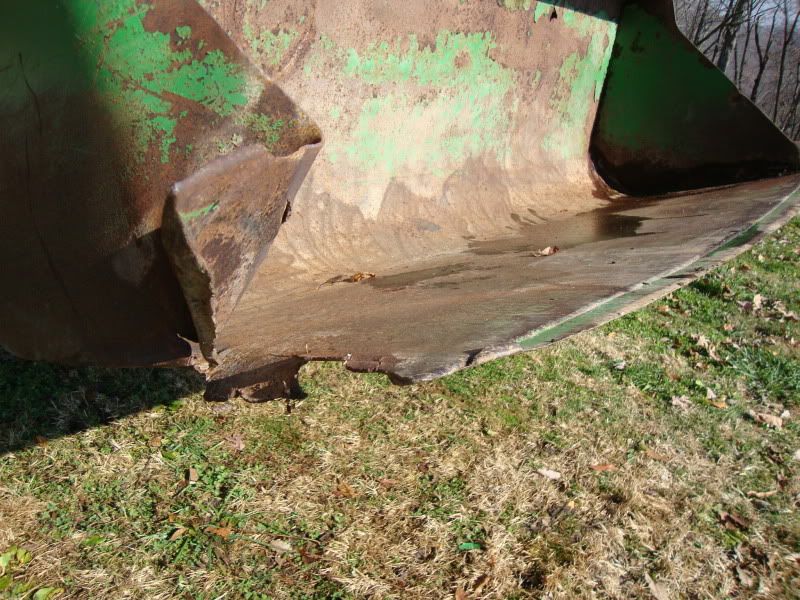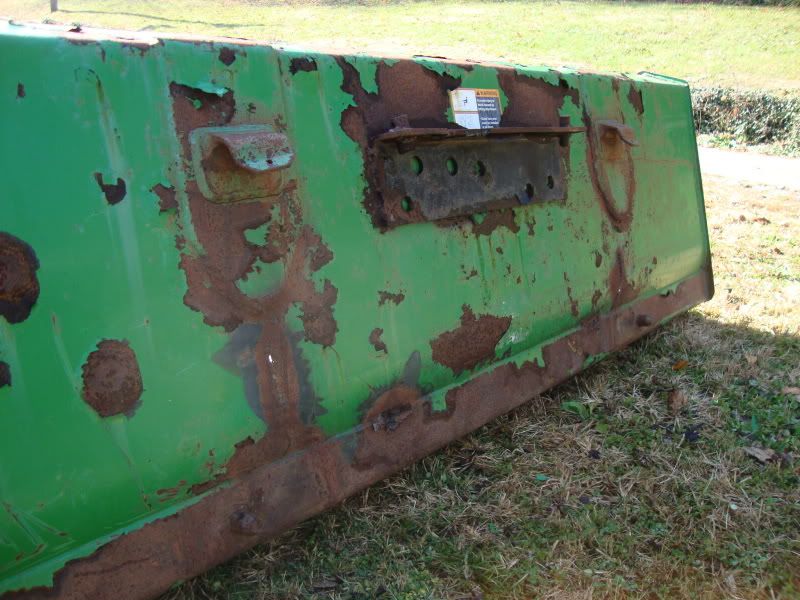 The next problem is immediately behind the bucket, the QA brackets on the loader. It appears that they've been broken off before, and poorly repaired with some angle iron which is broken again. The assemblies are rusted pretty badly with a few bends, but they're salvageable. At more than $500.00 apiece for replacements, that's good news! I hope to take some measurements off a new loader tomorrow, then see about repairing the brackets.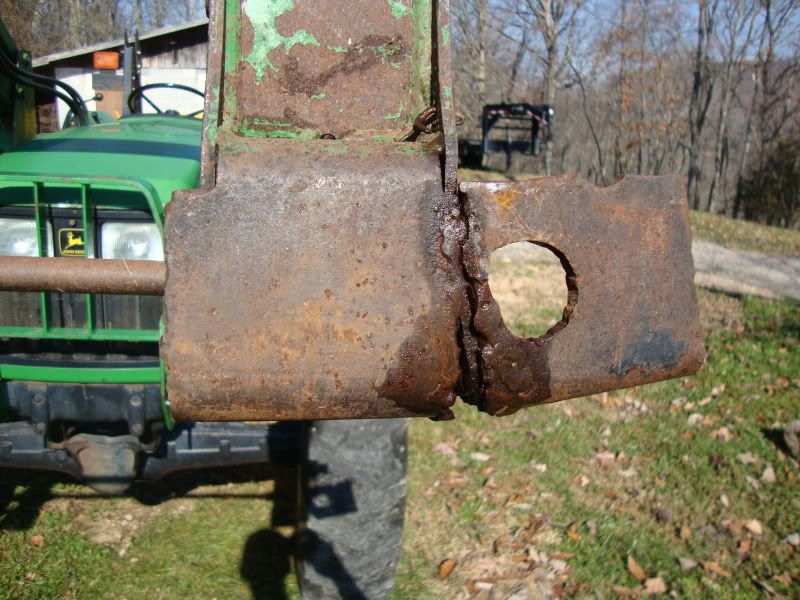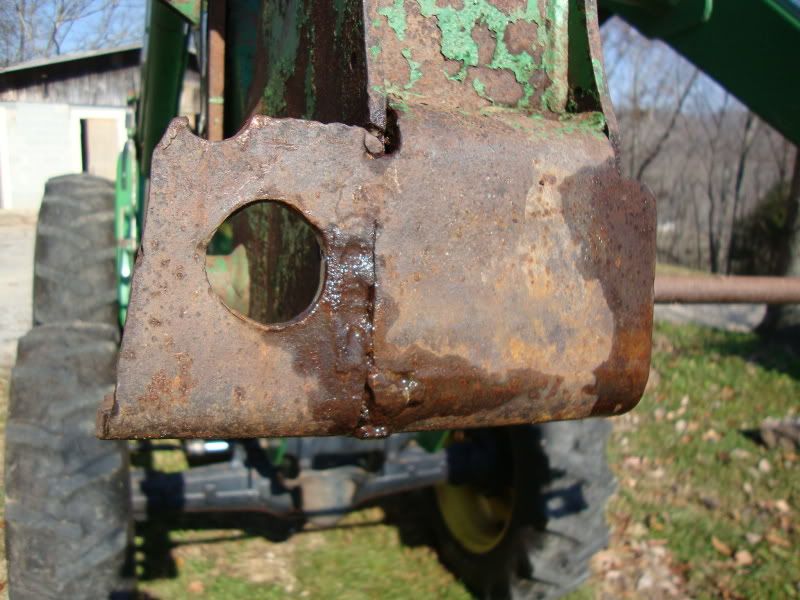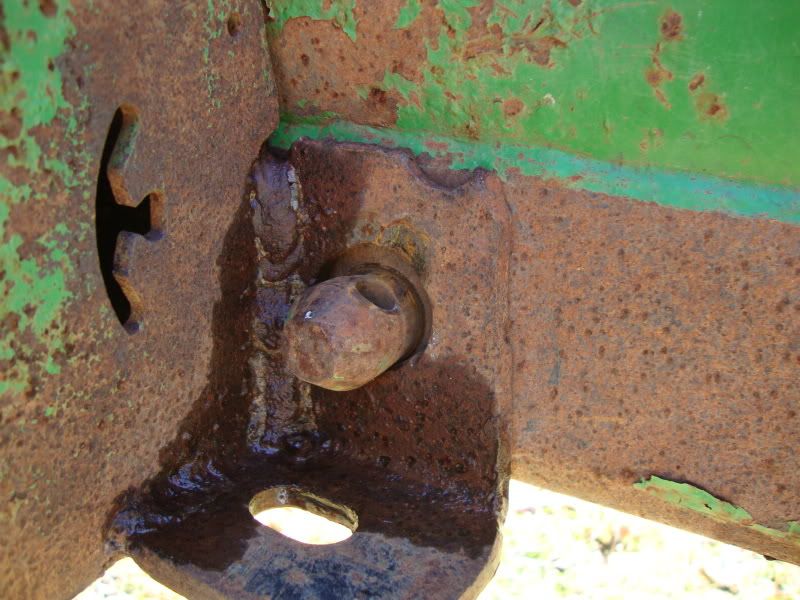 One step back from the QA assemblies, the linkage arms and pivot pins need attention. One arm is bent, and several pins have been replaced with pins that are too small. They all look like they've never seen a grease gun.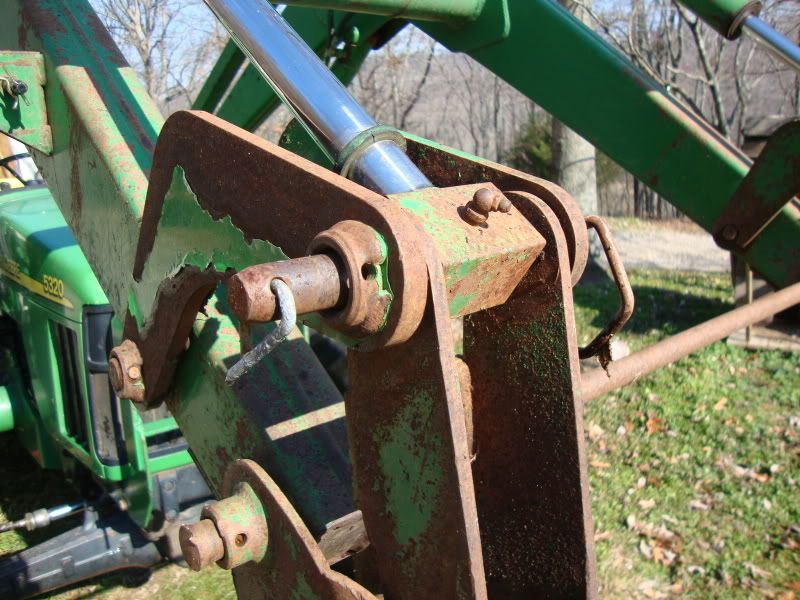 Overall, that's the starting point. I'll try to update as repairs are made.