Load-n-go's. - Some of the best money spent on a 60D deck.
The load-n-go is not available for the 60D deck on the (2038/32R).
I have a 60D and found out after delivery that there is no load-n-go available for it.
The load-n-go is available for the 72D deck. Now I wish I ordered the 72D instead of the 60D.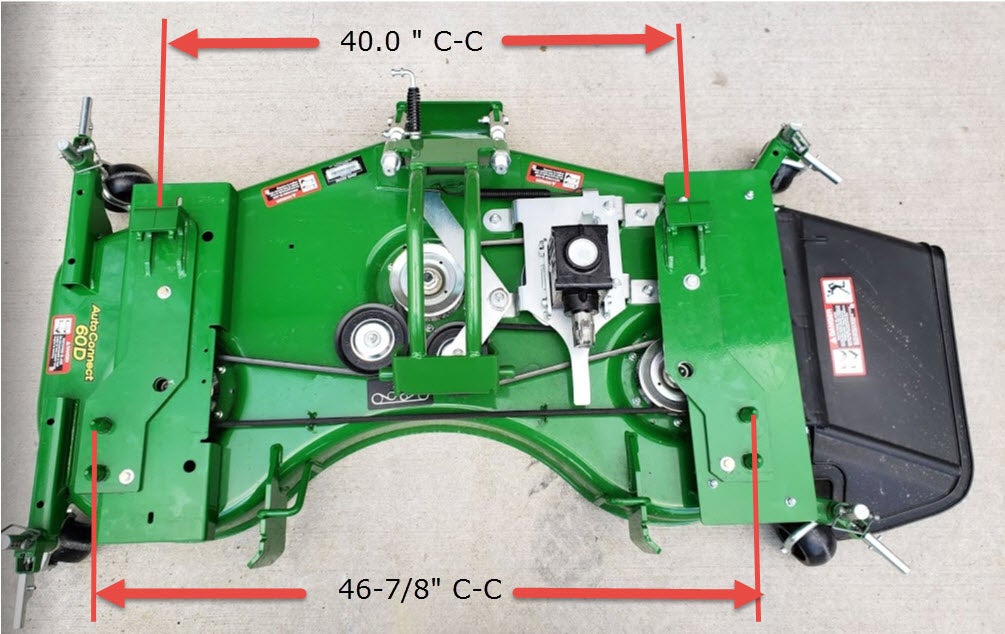 Hi! I have a 2020 2032R with a 60D " "7 iron" mower deck. After some discussion with my local dealer I determined that Deere currently does not offer a LOAD N GO option for this tractor/mower combo. After reading some other posts and chatting with a few other folks on this forum I decided to...

www.greentractortalk.com
2021 2038R