Discussion Starter
•
#1
•
hello all, I have a 2006 X304 with 207 hours. It's my first winter with it, replacing an ailing Bolens Tube Frame. Coming from a purely gear drive cast iron monster, I must say I love the twin-touch hydro. I recently built a set of plow wings for my 42" dozer blade. They really help with stacking snow, and I'm continually suprised by my little tractor.
3 Pins and they slide right off.
Even angled, they help alot with spill-over
Making a pile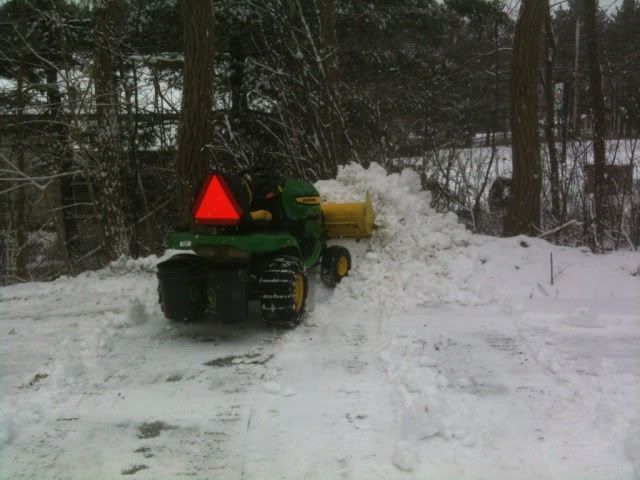 Love my bucket holder - and you can see where i welded on a piece of angle to help stiffen up the back of the plow - it was starting to fold back a little. also - the old siezed & heavy starter for downpressure :laugh: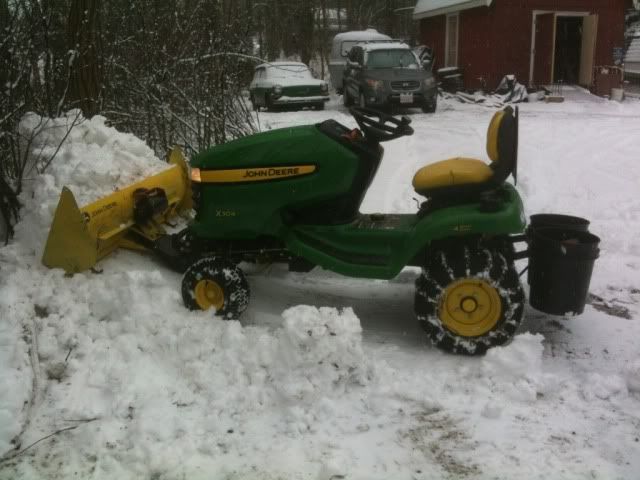 No hesitation!
Well that's my little X304. I'm glad I got a 2006 - they downsized the transaxle after that year.