Discussion Starter
•
#1
•
No, they wont admit it and keep blaming the dog, but I'm plumb out of answers.
The wife came into the house telling me that we have a flood going on from the irrigation hoop, and it's washing out the field road, and flooding the barn.
Sure enough, I get down there and shut off the ball valve to the filter hoop and Maezi injector, and it's coming out of the ground at a full 50gpm or better.
SOMETHING cut loose.
So half an hour and 3.5' of sand dug out later, I find this.
2.5" sched. 40 PVC pressure pipe. Collapsed like a cheap soda straw without breaking, cracking, or seperating from the 90 degree elbow that is just under the sand in the pic. Further down on the other side of the elbow, the PVC collapsed as well, and blew out a 1/2" sliver about 4" long..which is the leak.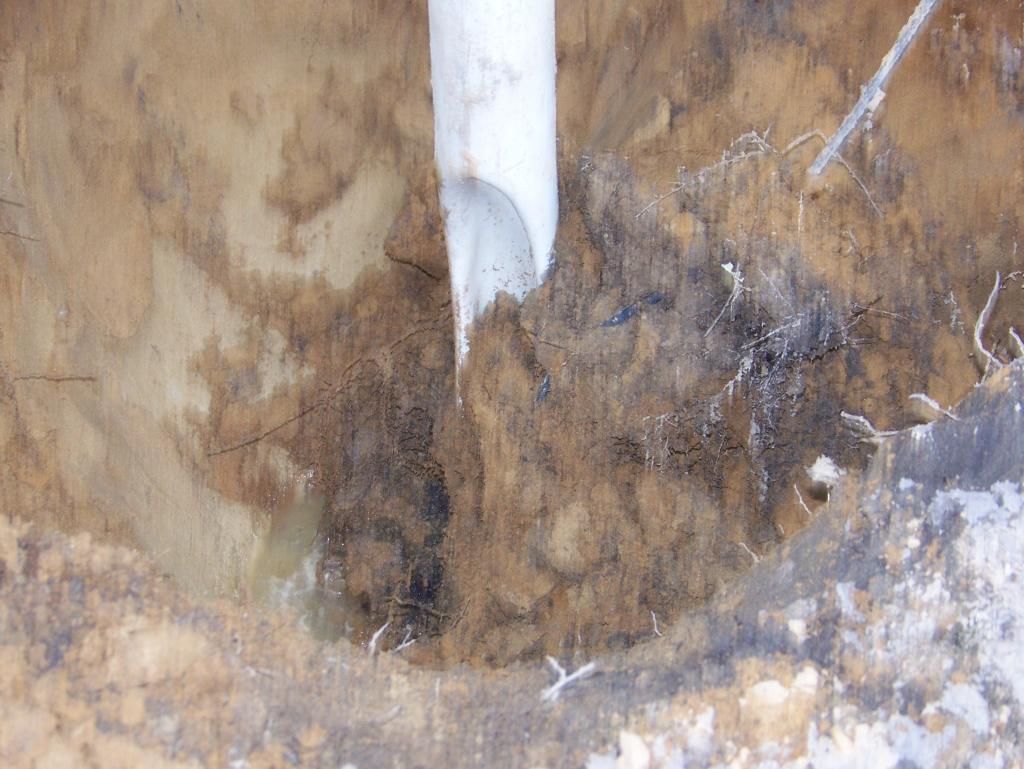 Now here's the rub.
The night before, I filled the sprayer from the same line several times, and there was no issue with flow rate, and both spigots on the Chemical barn had the normal pressure.
I have never seen PVC pipe simply collapse without breaking or shattering first.
What is interesting, is the elbow glue joint held nicely. Another reason to love Christys Blue all in one PVC glue.:good2:
Anybody else ever see this sort of thing?
3.5' down in sand, so it's not getting vehicle weight, and the lines were drained for winter...Ice just shatters the PVC anyhow.
Tomorrow is all about digging, to find where the collapsing ends along the line, and deciding wether or not I'm renting a trencher and dropping 30K on installing new trunk lines. Anyone wanna buy a farm? :lol: