Discussion Starter
·
#1
·
Refer to this thread for the initial story: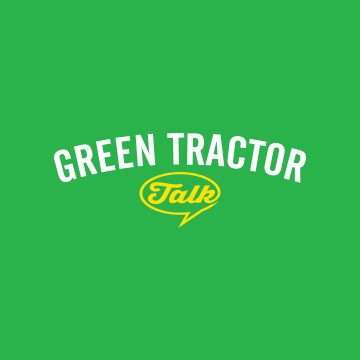 I never realized our Can Am Defender was higher up than the Polaris. According to the ground clearance specs the Polaris is 2" higher than the Can Am Im not talking about ground clearance. I can easily slide into the seat of my Polaris but the CanAm I sat in definitely had a higher seat...

www.greentractortalk.com
Finally worked out so I could pick up my Polaris Ranger 1000 Premium. Ordered April 1 and delivered to the dealer on June 16 (listed as "in transit" on May 26). A much better timeline than a number of people.
Had dealer add windshield, roof and winch. Still debating on rear window. I would like a tinted window to cut down on the sun in the summer, but having some airflow would be helpful even though I won't have doors on it. It keeps the dust and debris from being sucked into the cab, but I don't run it in a lot of dusty conditions. I have seen some vented ones, but would like to see one in person. Not a hurry up decision. Need to get a hitch receiver for the front. Handy for moving things around the barnyard; trailers, wagons and even the cultipacker.
Took it for a quick ride, definitely new - the smell of burning off the newness was strong. I will spend more time on it Saturday, going to remove the canvas doors, disable the seatbelts for around the farm and decide what other things I might want on it.
If I can talk the wife into it, might take it and do some trail riding.