Discussion Starter
•
#1
•
I'm trying to decide what implement is best suited for a project at my hunting property. We've got 110 acres that are centered along a ridge. We have pasture and plots on both sides and ride 4-wheelers, side by sides and tractors all along the hillside. We stick to the edges of the fields, but they're all well up the hill, which makes it a full-body workout on a 4-wheeler, a three-person pileup on the bench seat of a side by side, and just a hairy ride on a tractor. This summer, I'd like to use my inbound 3033R to work the dirt where we ride into a more level and comfortable place to travel.
My first thought was a box scraper on a tractor equipped with TnT. If I have a large enough scraper (I'm planning on a 66" or 72"), I should able to angle the box in a manner to begin cutting into the hillside to level things out. Would a simple hydraulic rear blade be a better option for this? Or maybe some other implement that I haven't thought of?
In total, it's about 1,000yds of project and I know it will be many hours of work, but as my kids get old enough to ride out there, I want it to be safe for them.
I'd love to hear your thoughts.
Our property includes a large portion of the ridge that runs for NNE to SSW.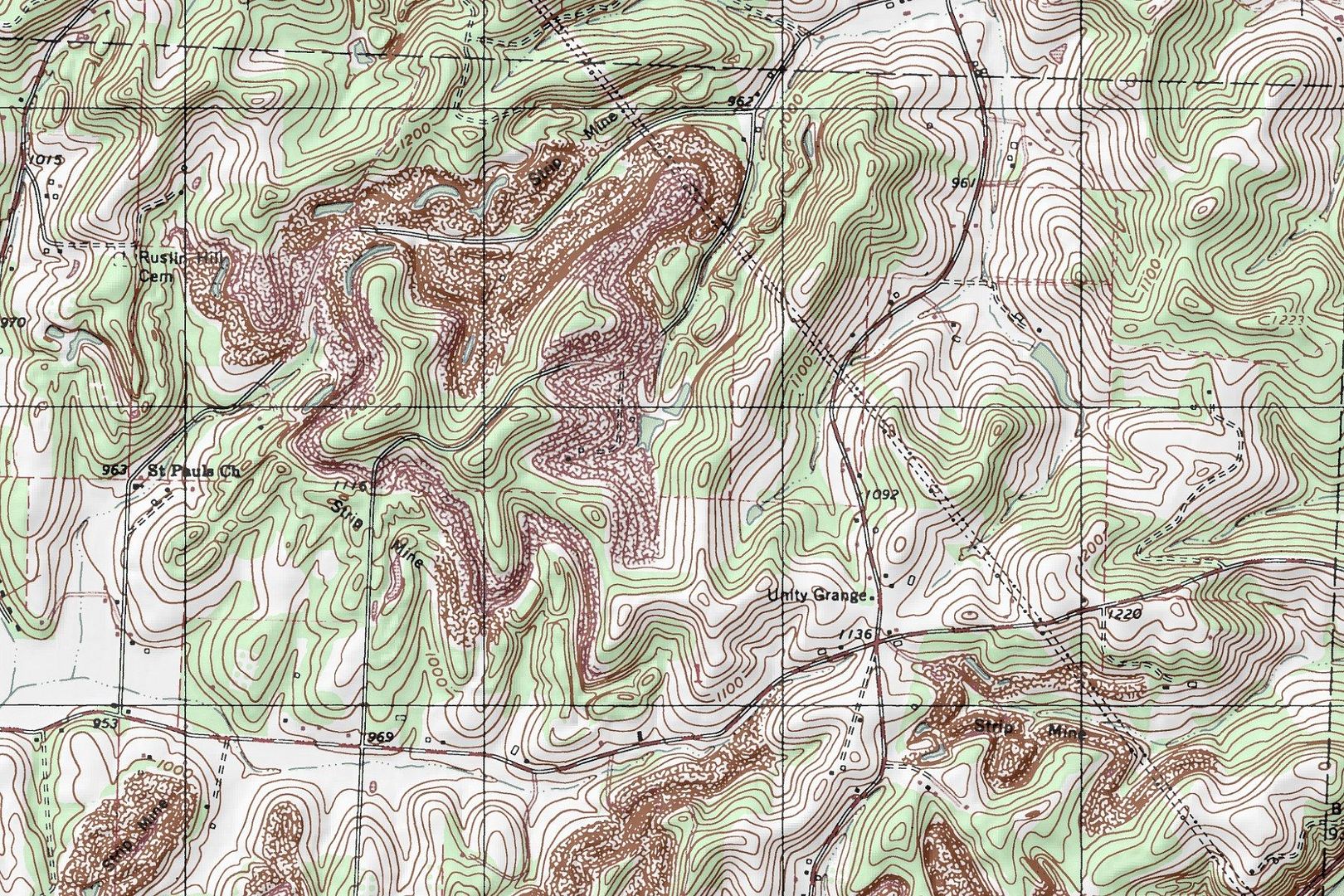 And just for fun to show you what's running around on the property...