Discussion Starter
•
#1
•
We have never been super happy with our pizza,,, but, the wife ran across a bread maker at a yard sale.
The Breadman bread maker makes great bread,, then we noticed a pizza dough recipe in the included book.
We started trying our different flours,, then after an internet search,,,
the best flour recommended turns out to be Caputo 00 red bag.
We ordered some,,, it came today,,, we whipped it into the Breadman,
The oven and stone were preheating before the ingredents were tossed into the Breadman,,,
The results.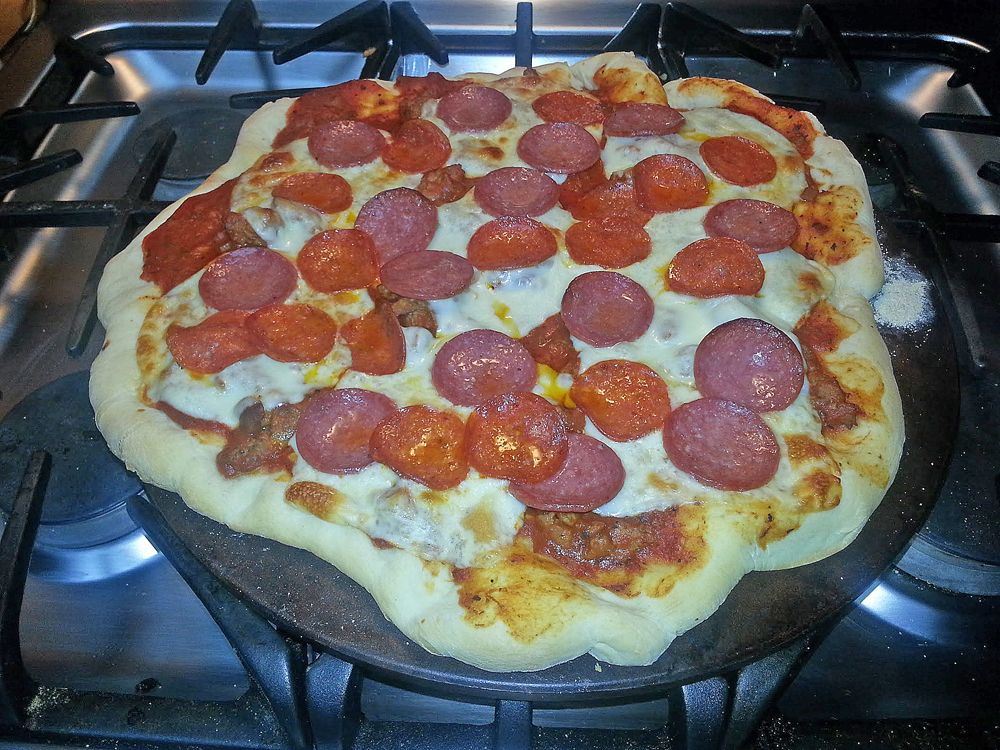 I really was amazed how much better the Caputo flour made the pizza,,, it is just wheat,,, right?? :dunno:
Caputo has it figured out,, and they charge for it,,, :flag_of_truce:
BUT,, it is worth it!! :bigthumb: