Discussion Starter
·
#1
·
I posted this to a few other forums but I love showing this off so I'm posting it here too, enjoy!
I was inspired by scbird94's Garage Journal thread about his Radio Flyer projects for his kids,
http://www.garagejournal.com/forum/showthread.php?t=47731
I recently had my first child, a boy, and I couldn't wait to start a project like this for him! My wife came up with the idea for a JD theme for it. So I basically decided to rip off his idea, and asked him a ton of questions. I worked on it as my spare time allowed for 3+ months.
Here it is the day I got it home, I had already started dis-assembly, I was too excited to take a proper before picture!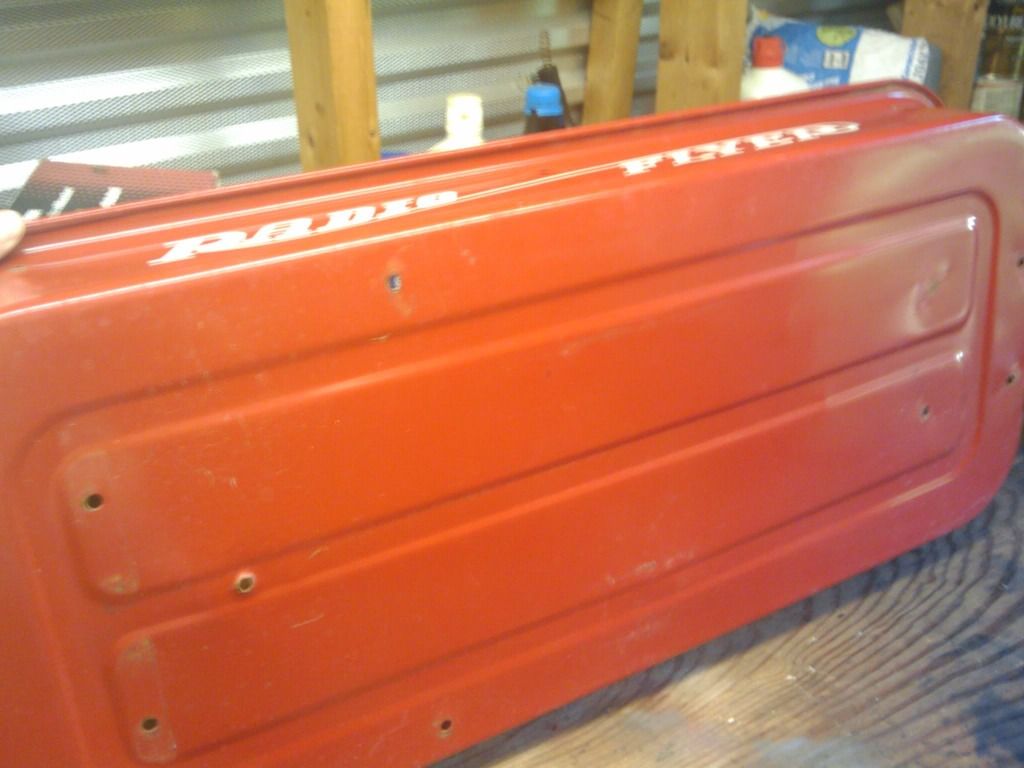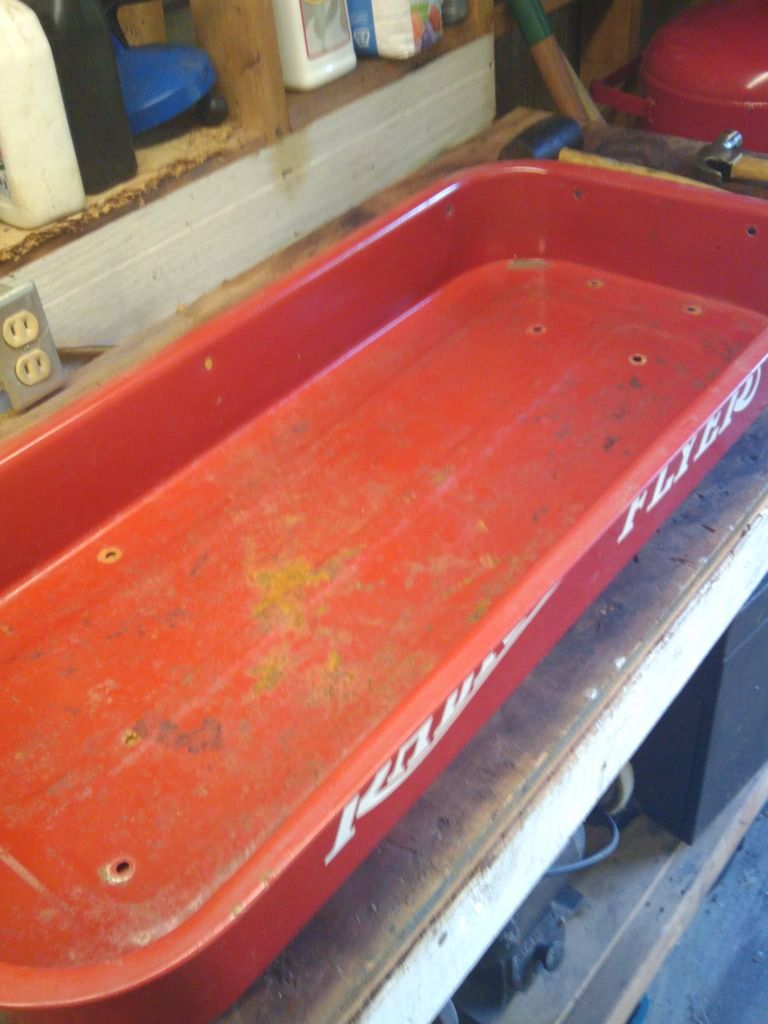 Started stripping it..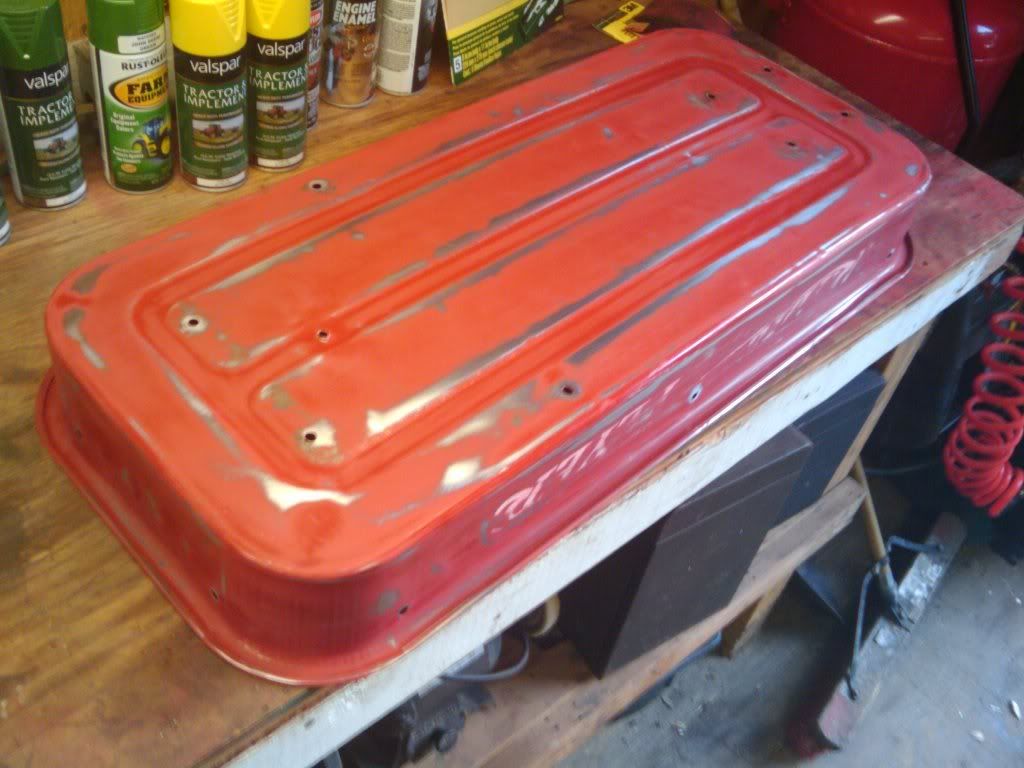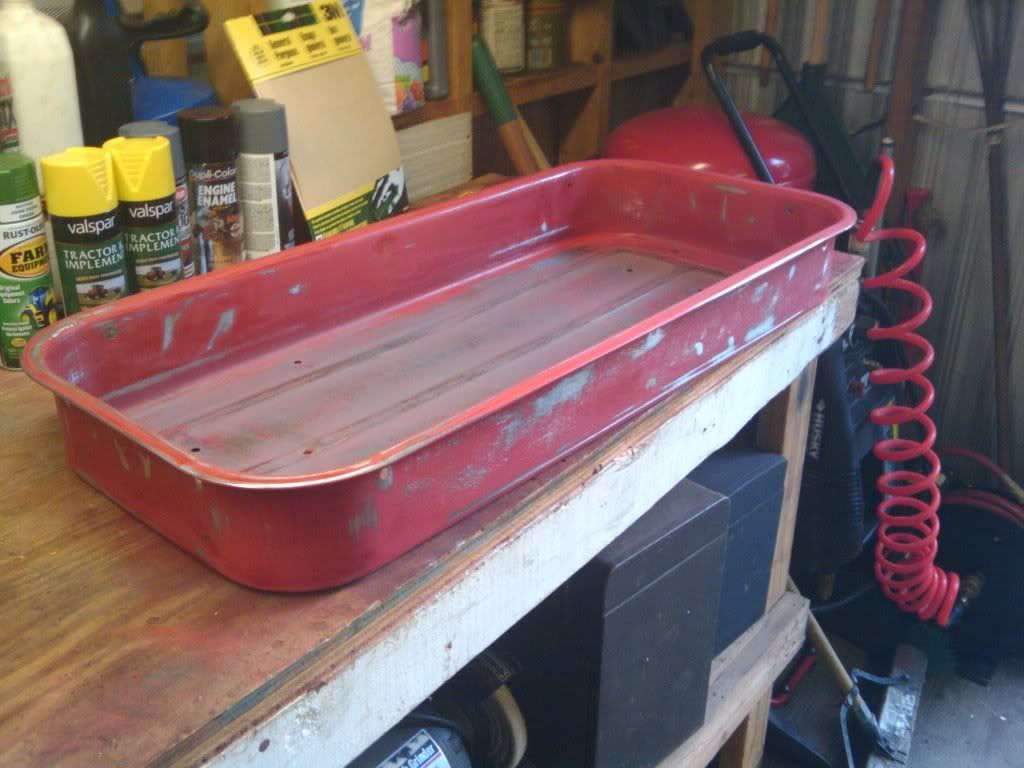 Primer!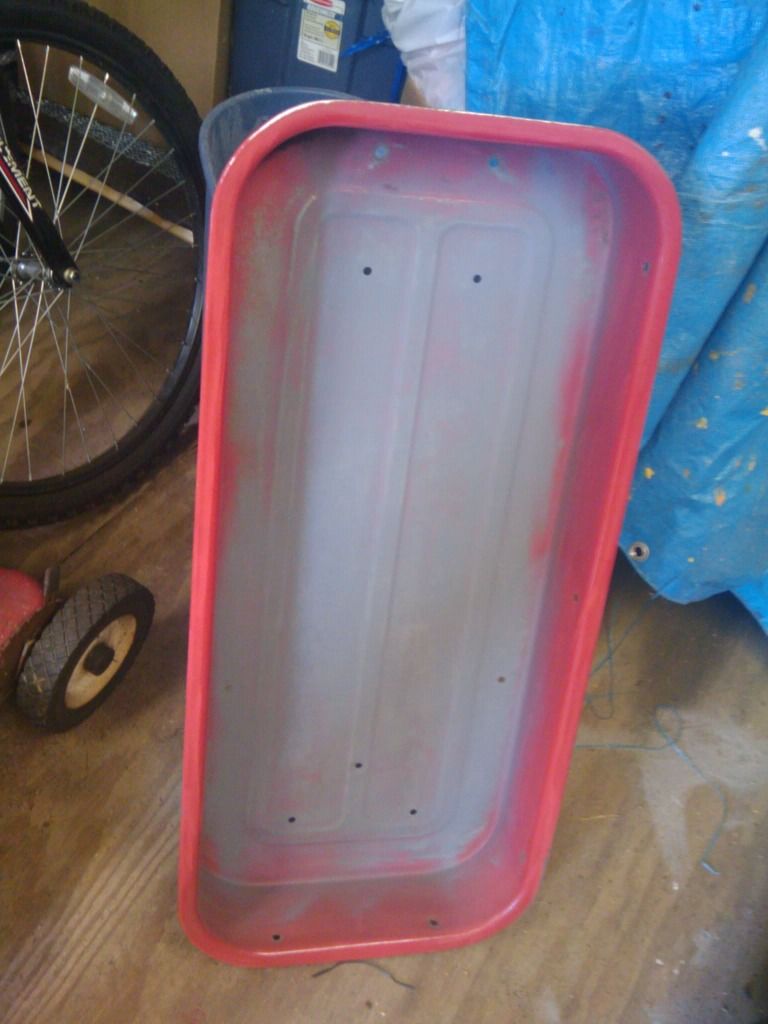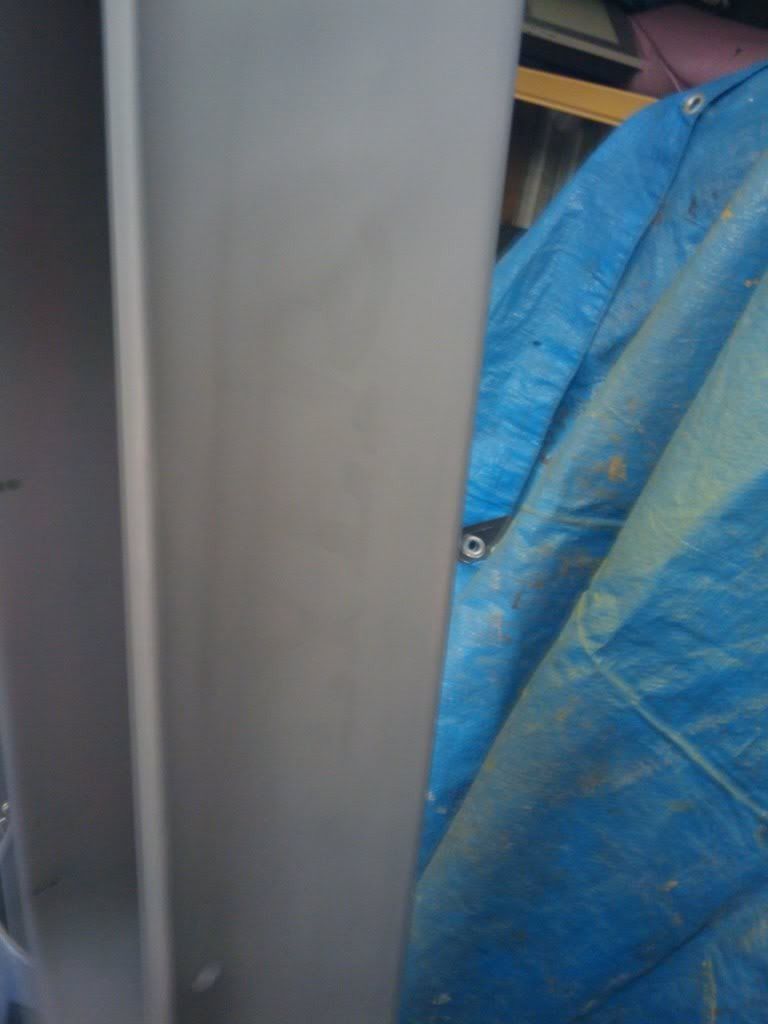 At this point, I really didn't know what to do next... I knew I wanted some bigger wheels, but I didn't know how to get them on the axles since the diameters didn't match, etc. I ended up getting a lot of help at this point, went to Northern Tool, and spent a bunch of money
The tire and wheel combos cost about $45 each! :-0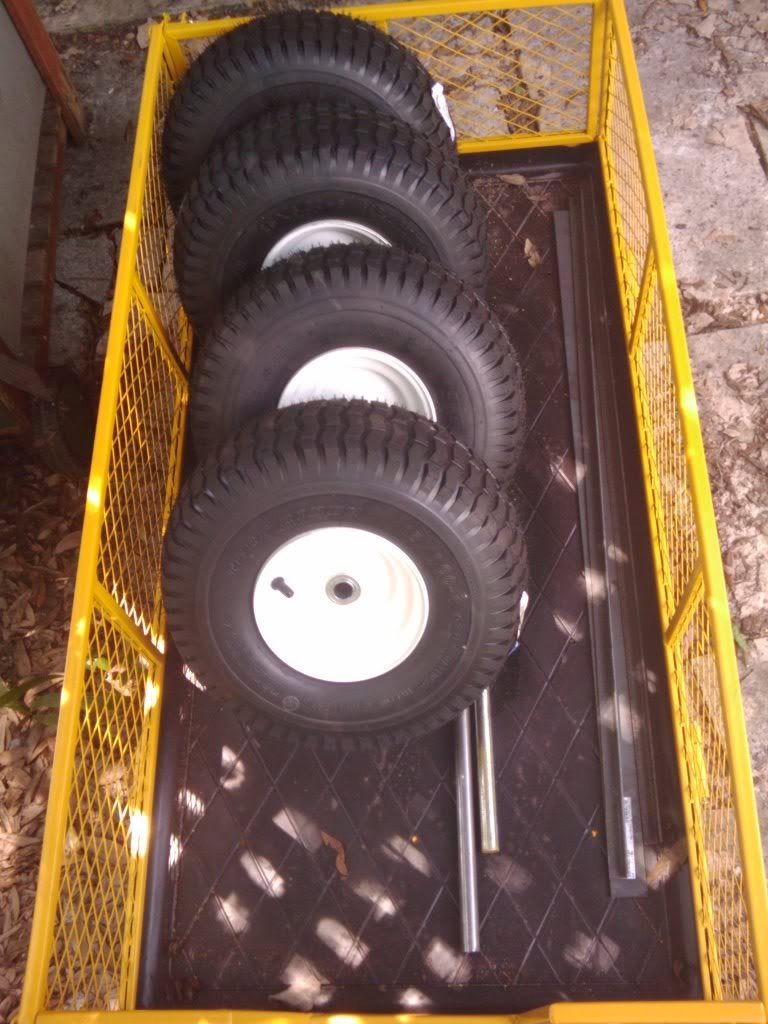 15" pneumatic tires, some 3/4" rod for axles and electrical conduit for "lift", some other metal pieces for sturdiness...
Here are the new tires & wheels, compared to the originals...
I couldn't wait to put some paint down, so I started with the wheels.
I mocked up the front axle assembly to see how it all fit together...
At this point I had decided I wanted to build a frame for extra sturdiness, I cut some pieces of flat stock and angle iron into a pretty decent arrangement IMHO. Here I asked some questions making sure I was doing stuff right:
http://www.garagejournal.com/forum/showthread.php?t=76115
(more detailed pics there too)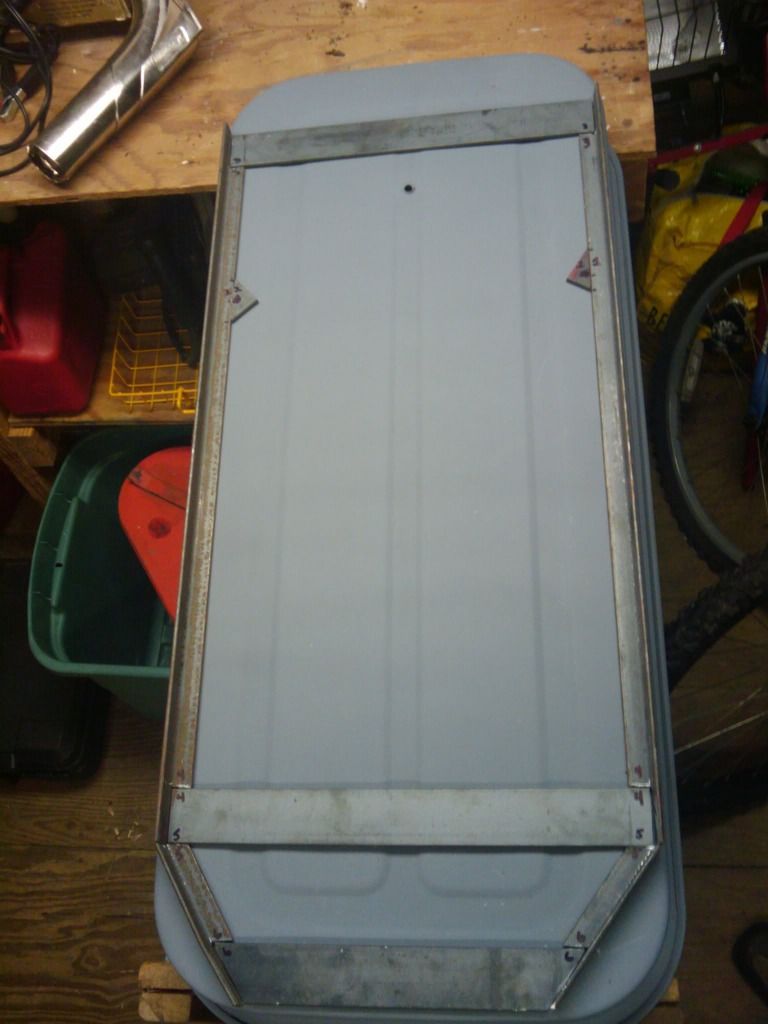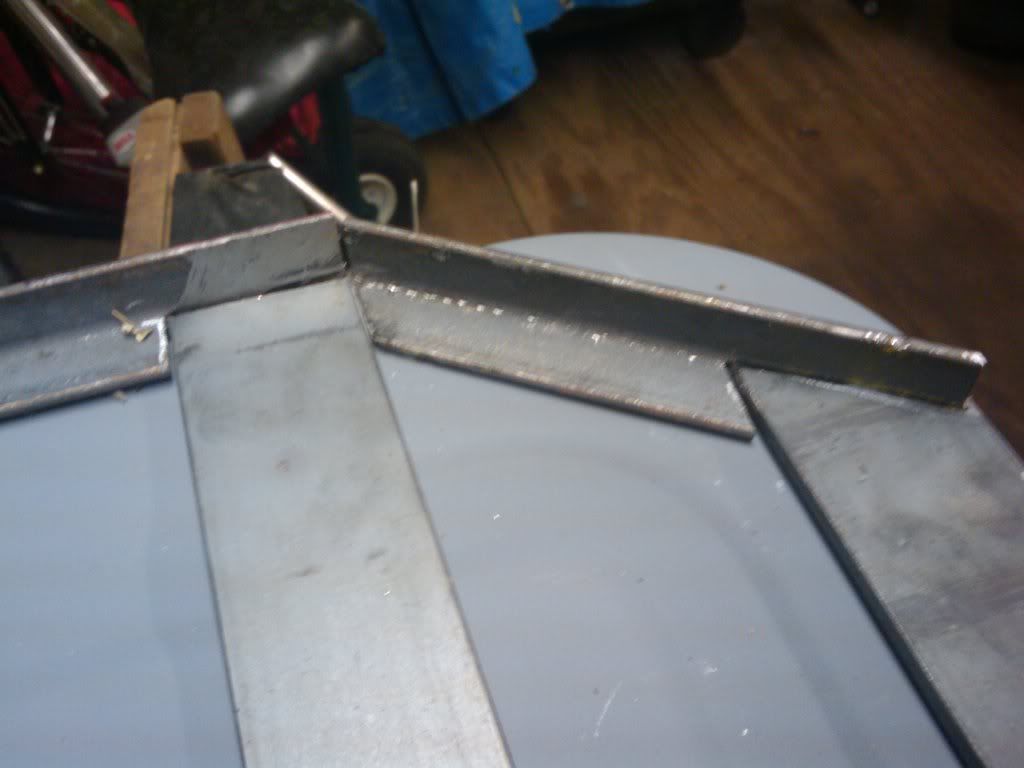 Got it all welded up by my father-in-law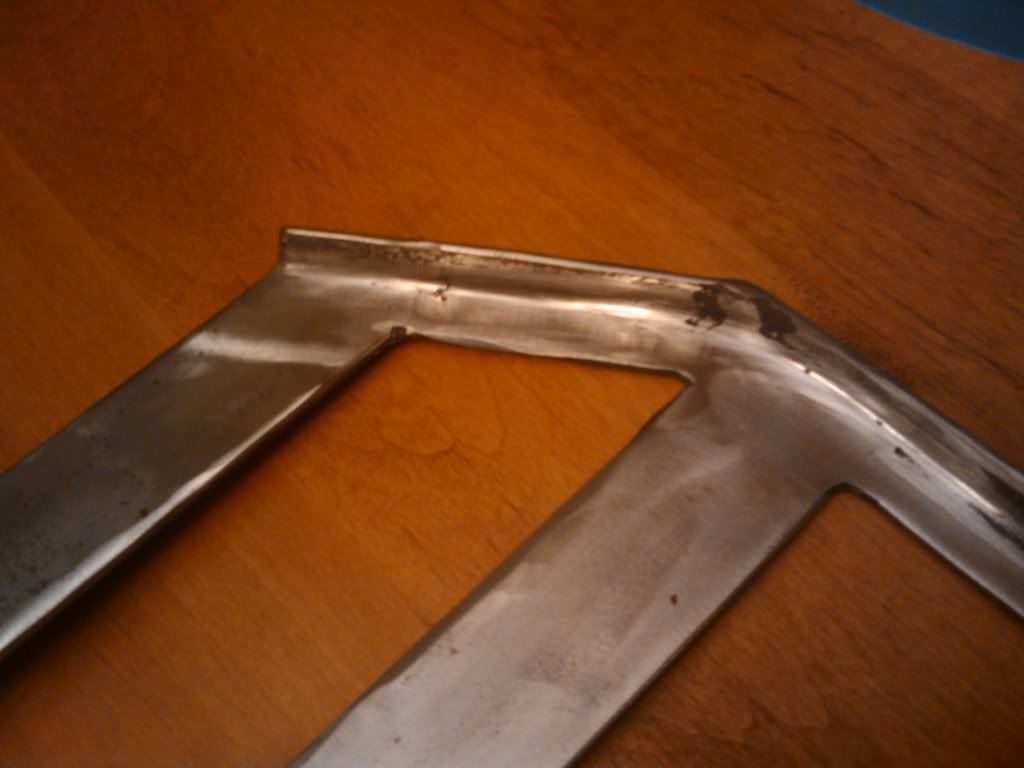 I needed more help to get the axles on correctly, I needed to increase the diameter of the stock axle from .5" to .75", and also increase the length.
Here's a thread where I asked for help on this:
http://www.garagejournal.com/forum/showthread.php?t=77291
Painting has really started now!
Painting the "lift kit"
Used a 1" long 3/4" ID spacer here, I had to grind it down quite a bit to make it fit though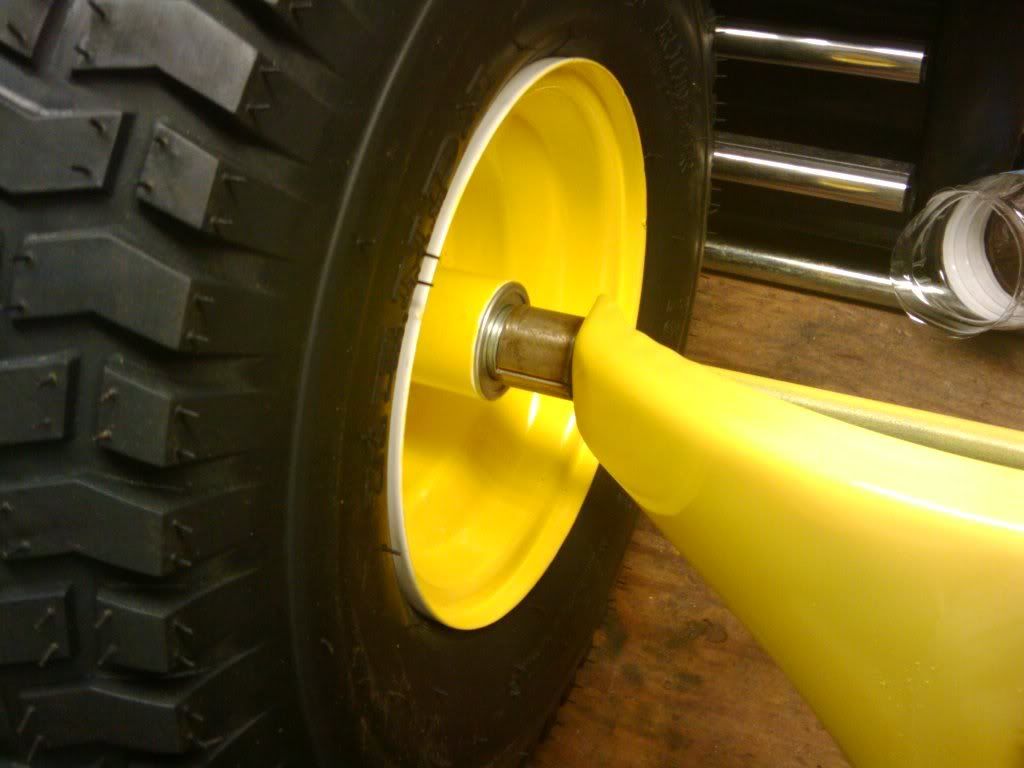 Test fitting the frame:
and painting it...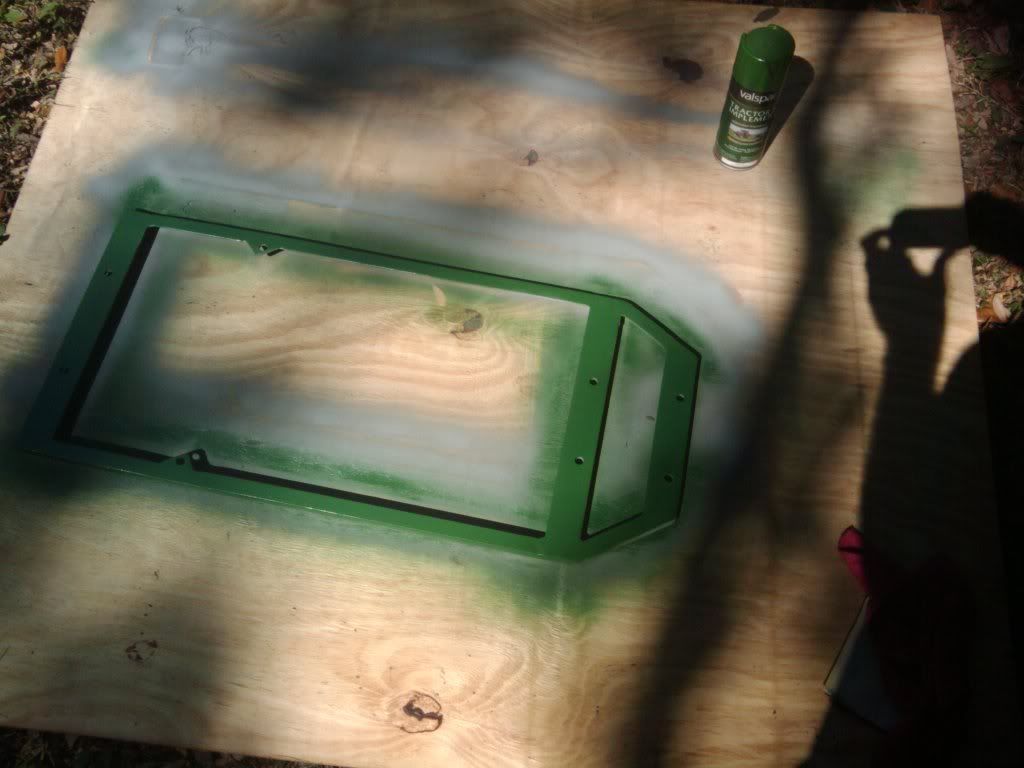 I got in contact with scbird94's "decal guy" and he was able to send me the negative image stickers I needed to pain the radio flyer logo back on, this worked pretty awesomely! Even though I am a complete noob to painting, plus using nothing but rattle cans, I think it came out pretty well!
Masked it off...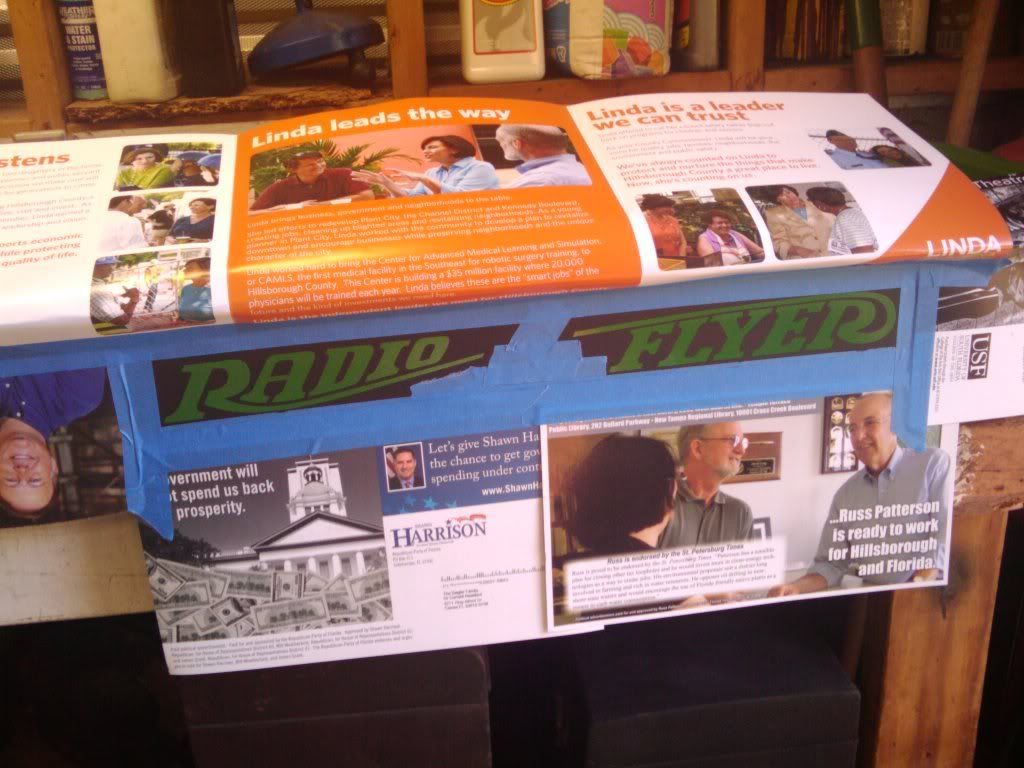 Paint...
and Presto!
Final Assembly has begun!
Everything is painted, starting to bolt it together..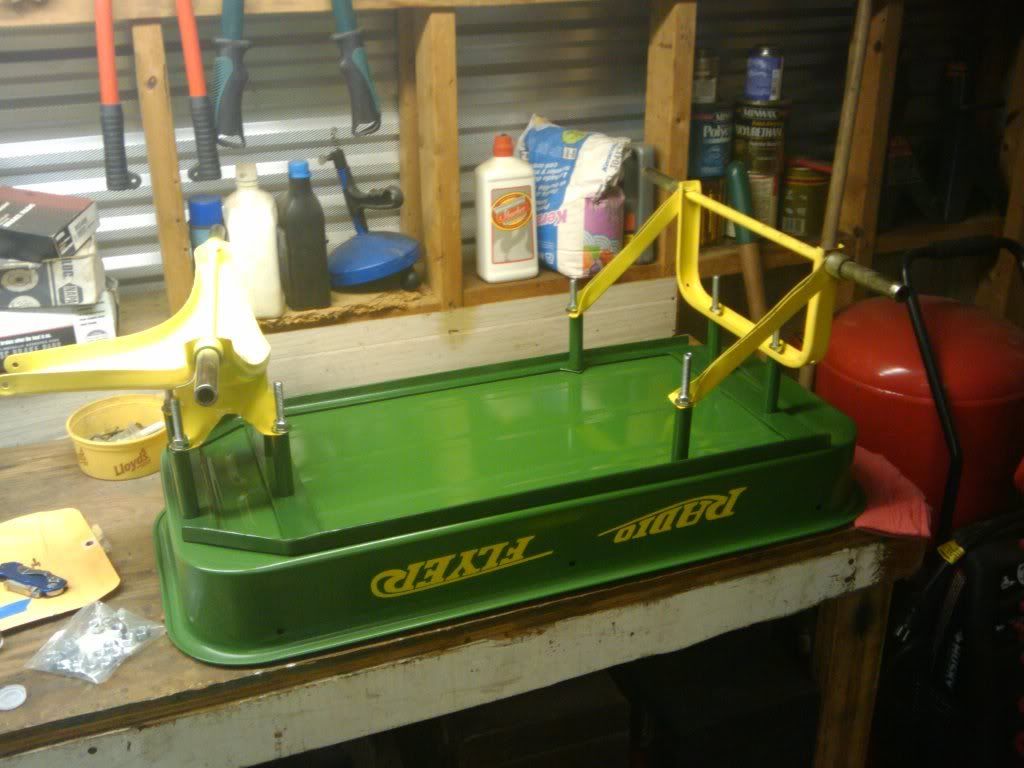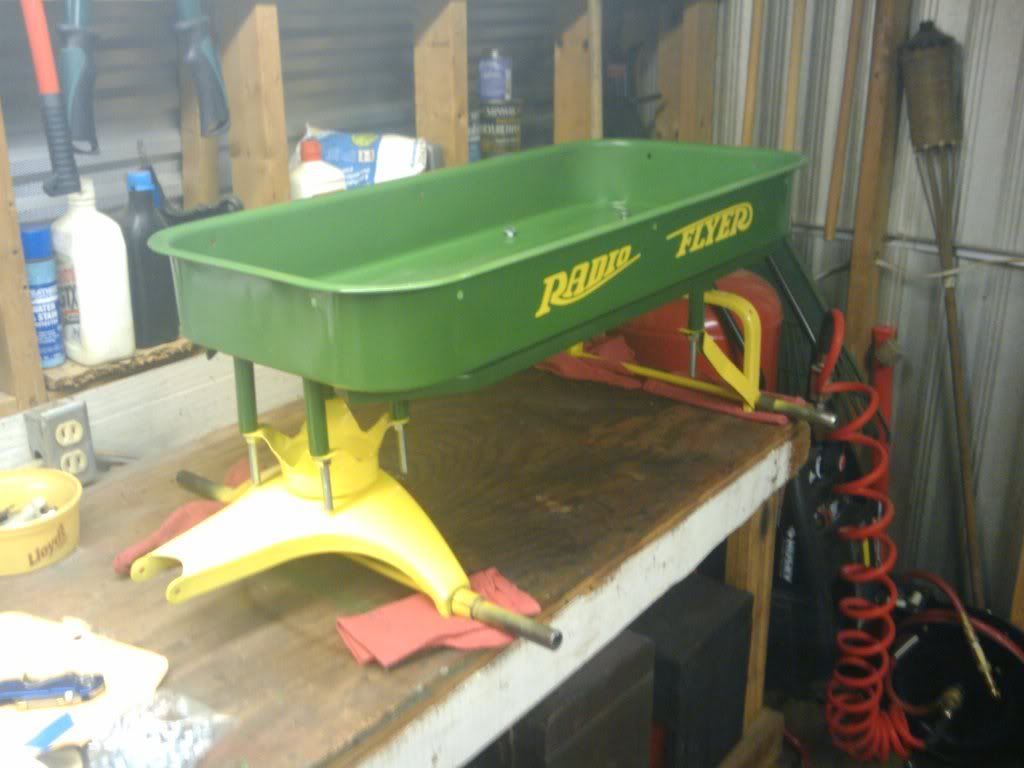 I pulled each bolt out one by one and trimmed to length with my sawzall, got the front tires mounted and got called inside for daddy duty..
Once the little guy was asleep, it was back outside to the wagon...
Cant forget the wooden sides!
Drumroll.......
Ta-daaaaa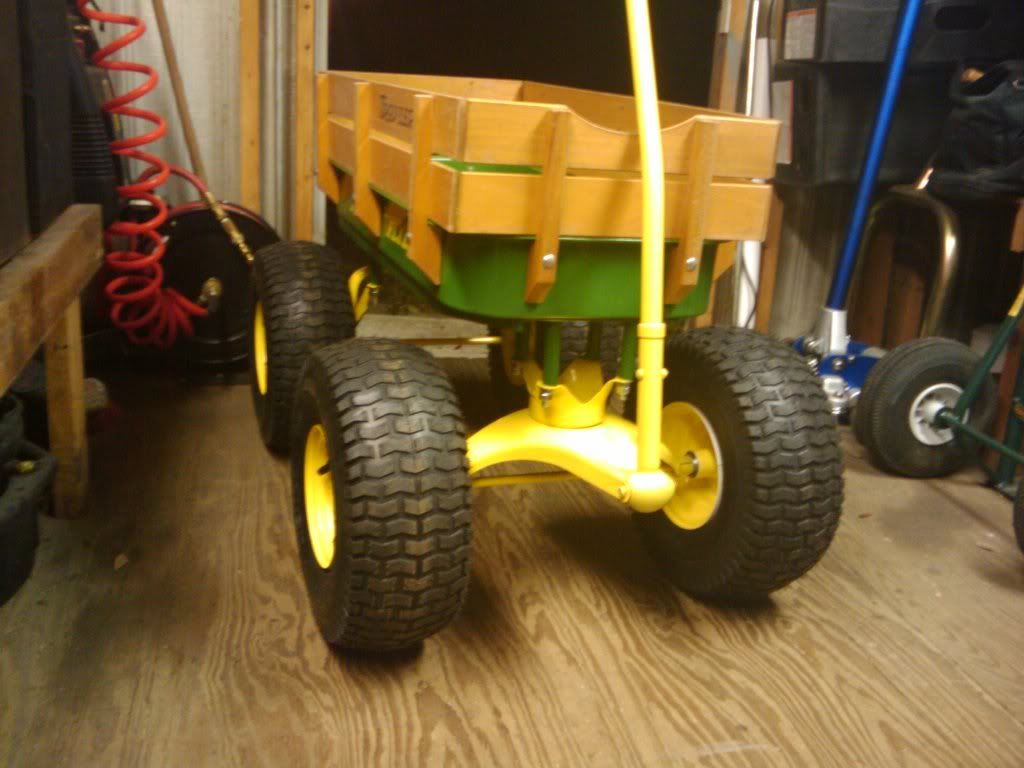 I think he likes it
We actually got to use it for the first time on Halloween, pulled him around in it at a church Halloween party thing, it was a big hit! A few people ran up to ask where I got it from and it was a great feeling to tell them "I made it myself"