Discussion Starter
•
#1
•
Hello friends,
I have a section of my yard that doesn't drain very well, or at all. In the following pictures, I will try to show what I'm seeing. First, an overhead shot of my property, "me" is what I currently own with a house on 1 acre. I'm in the process of picking up the other acreage around me. At the back of my property is a small creek and between my yard and the creek, there's about 30 feet of swamp. This is similar on the 2 lots to either side of me as well. This past winter, I was able to go back there and see that it just appears no one ever graded/correct that area. Previous owner used a depression as a dumping ground for things like Christmas trees.
Also, on the lot to my right, shown by the blue line, is continually running drainage that goes under the road, and to the creek. The problem is that the pipe under the road can't handle the water during a heavy rain, and therefore it floods the road, and a lot of the water makes its way down my driveway.
I'm pretty sure that's a big part of my problem, and I'm trying to get the state to come fix it. Not just because of it flooding my property, but because it's about 6" of water on the road and it's already sent someone into a telephone pole.
Around that drainage going through the other lot, it's pretty swampy because it just doesn't drain that well. No one maintains it. One of my goals is to begin maintaining it and working to drain these swamps.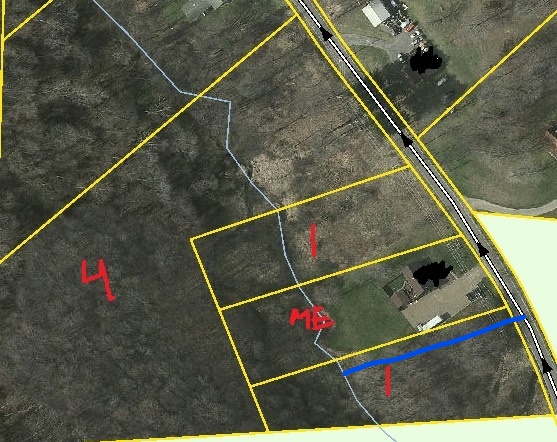 All of that said, even after the rain, a portion of my yard remains saturated. Here's some pictures to try to explain what I'm seeing.
The entire area to the treeline, and beyond, is soaked. I can't mow it, even a few days after the rain, because my tractor just turns it to mud.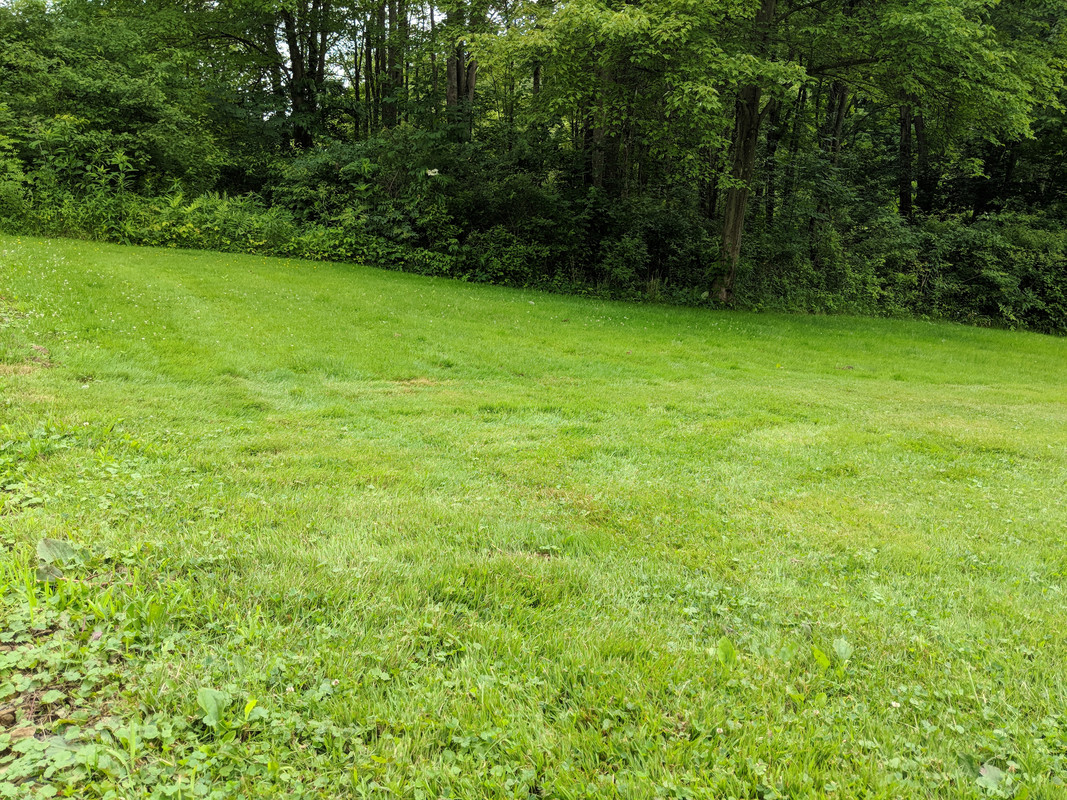 Just another shot of the same area. There is definitely a depression where most of the water collects, so I suspect that part of my solution will require regrading. I'm just not sure if the depression is a symptom, or the problem. It could be that all the water that comes from the road drainage caused the depression, but it could also be that the road water goes there because the depression is the lowest spot in the area.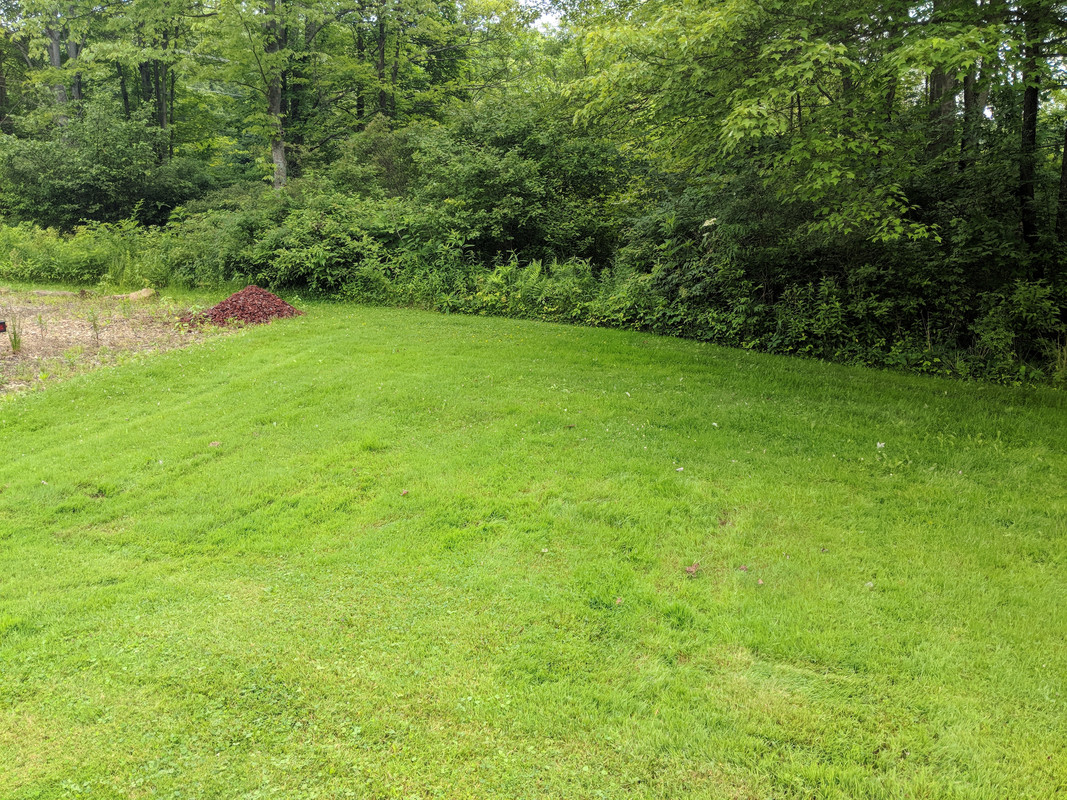 This is just a better shot to show the uncut area vs cut area. It's literally that defined of a boundary. Step onto the uncut area, it's sopping wet. Cut area, perfectly dry.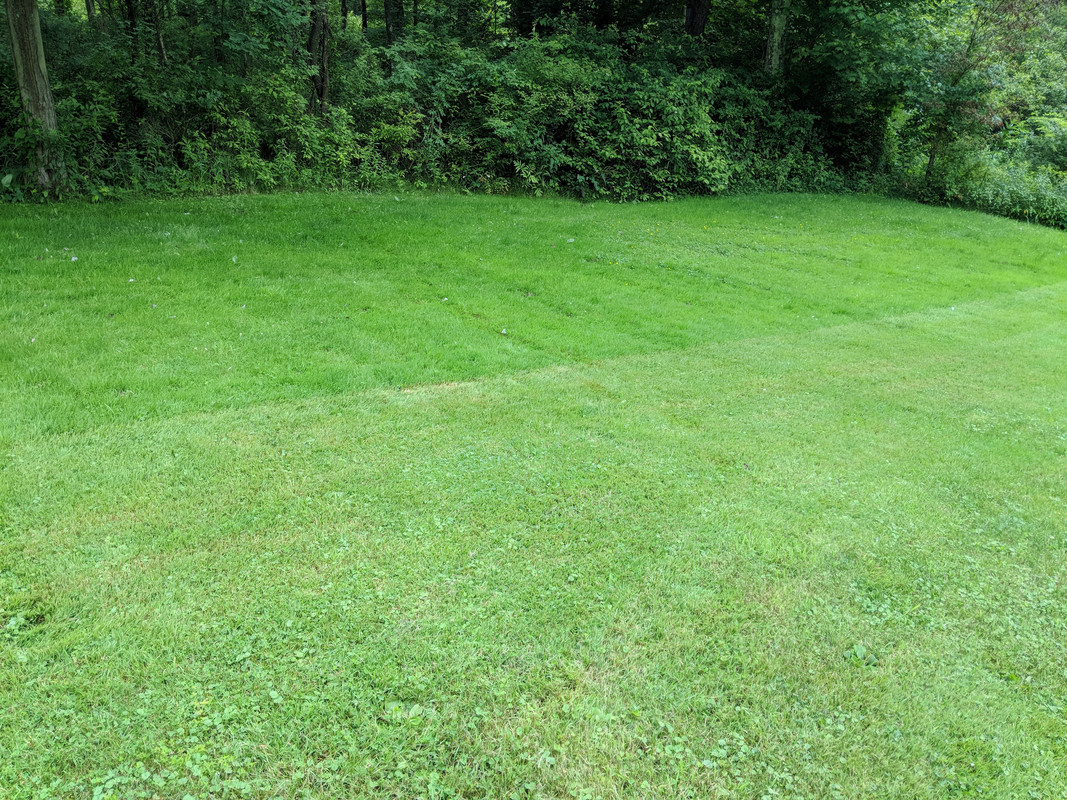 Standing water that was flowing during yesterday's rain.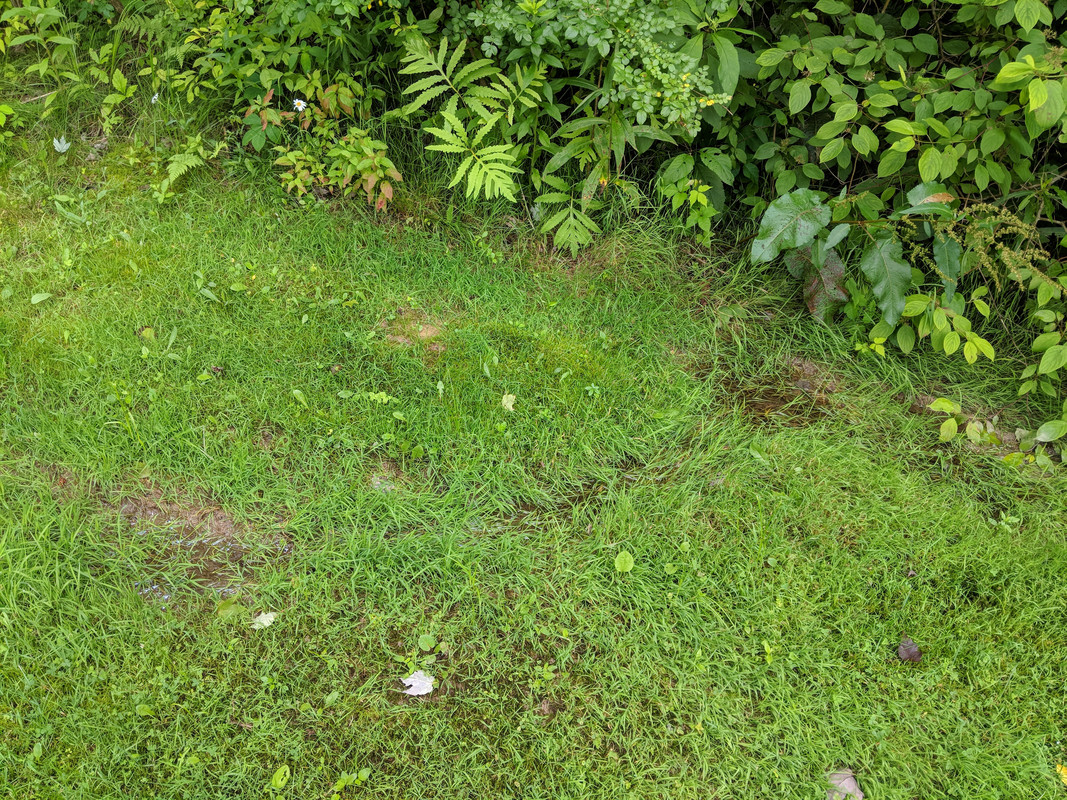 This is looking up towards the road. You can see where water flows sometimes.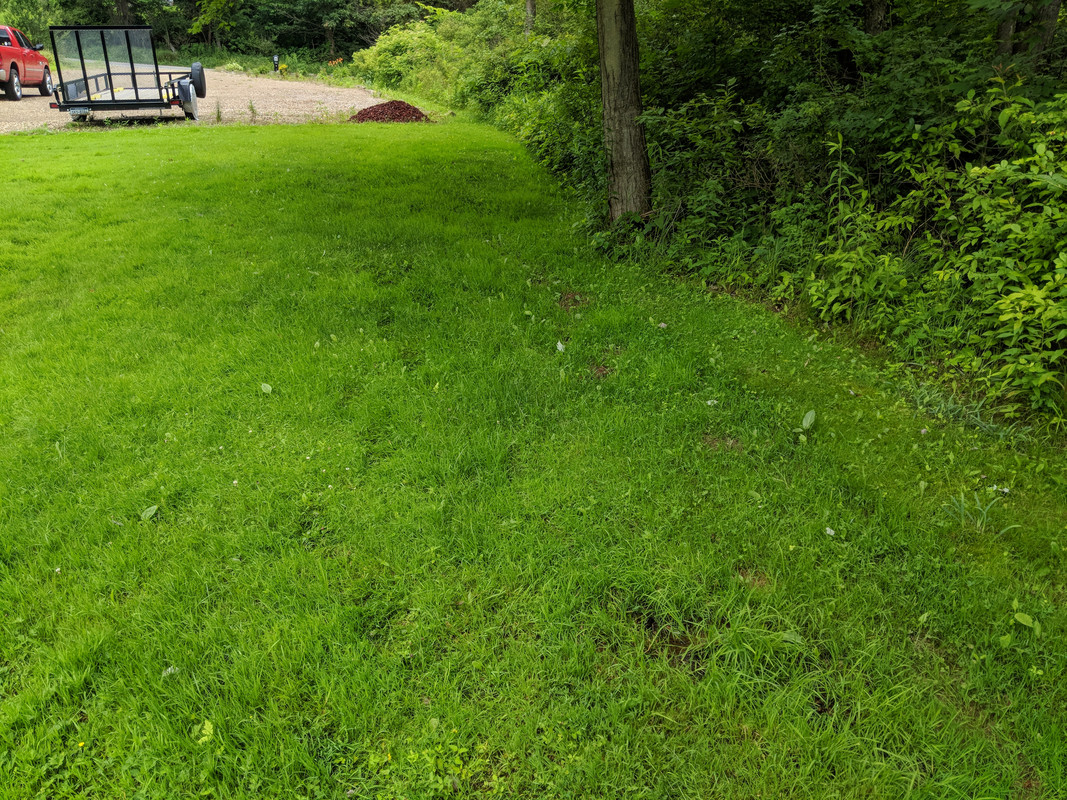 One thing all of this rain uncovered, but you can't really see here, is a pipe that discharges about halfway into the yard. In the previous picture, it appears this pipe goes off in that direction. I'm not sure what this pipe is draining. The driveway? The yard? Perhaps this pipe is part of the problem. It may have been part of a drainage plan but has since clogged or collapsed.
I'm having my driveway paved soon, and I'm hoping it reveals where the pipe goes.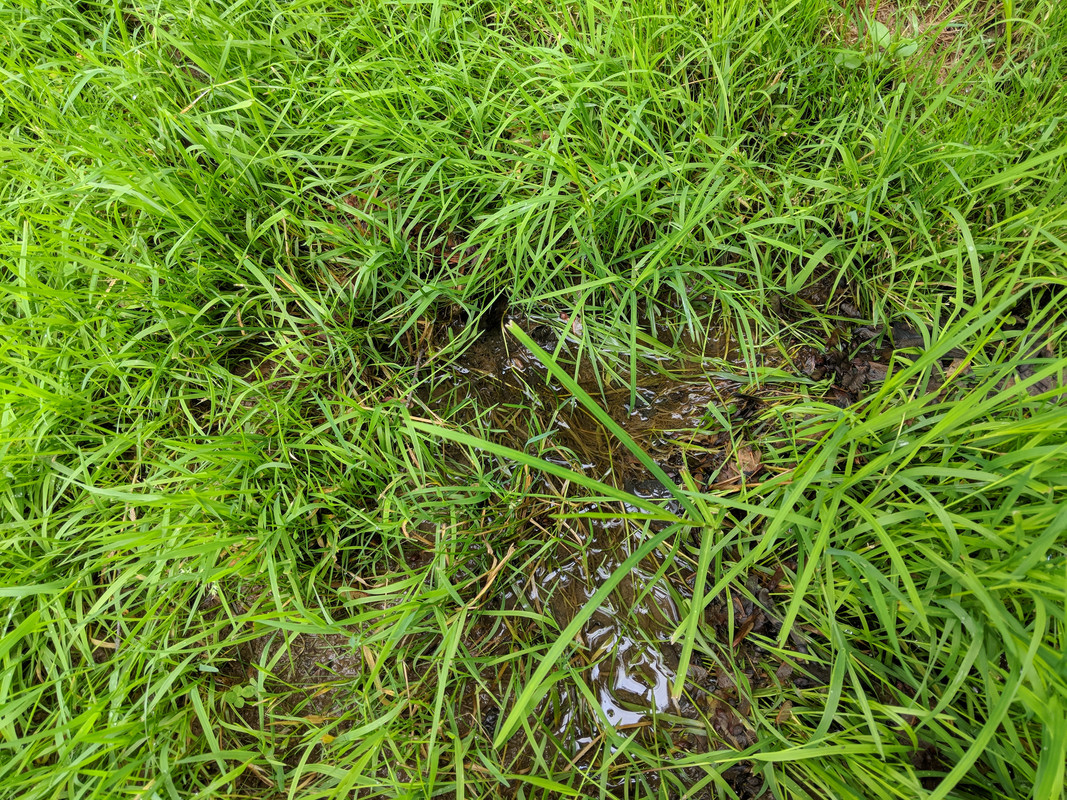 These next two pictures show the ground above where it appears the pipe goes, which leads me to believe that perhaps there's a failed drain here.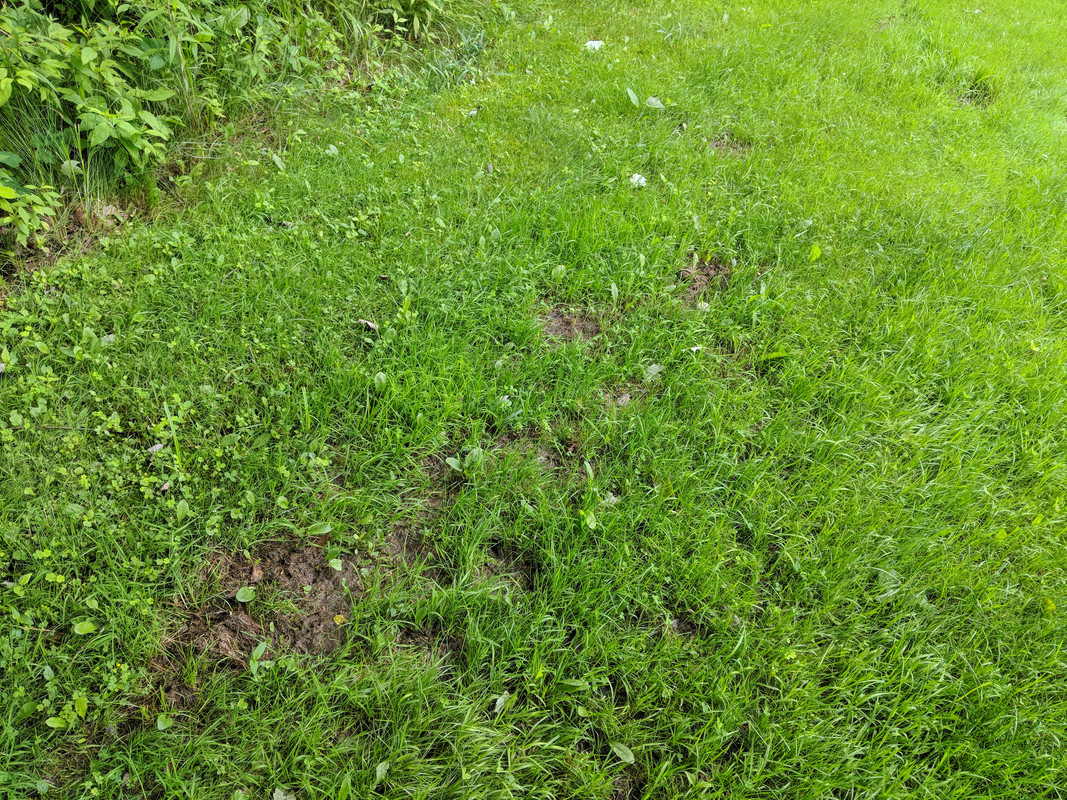 Just another view of the cut vs uncut, or wet vs dry areas, with a depression right about where the boundary is. It's also looking back to the swampy area near the creek.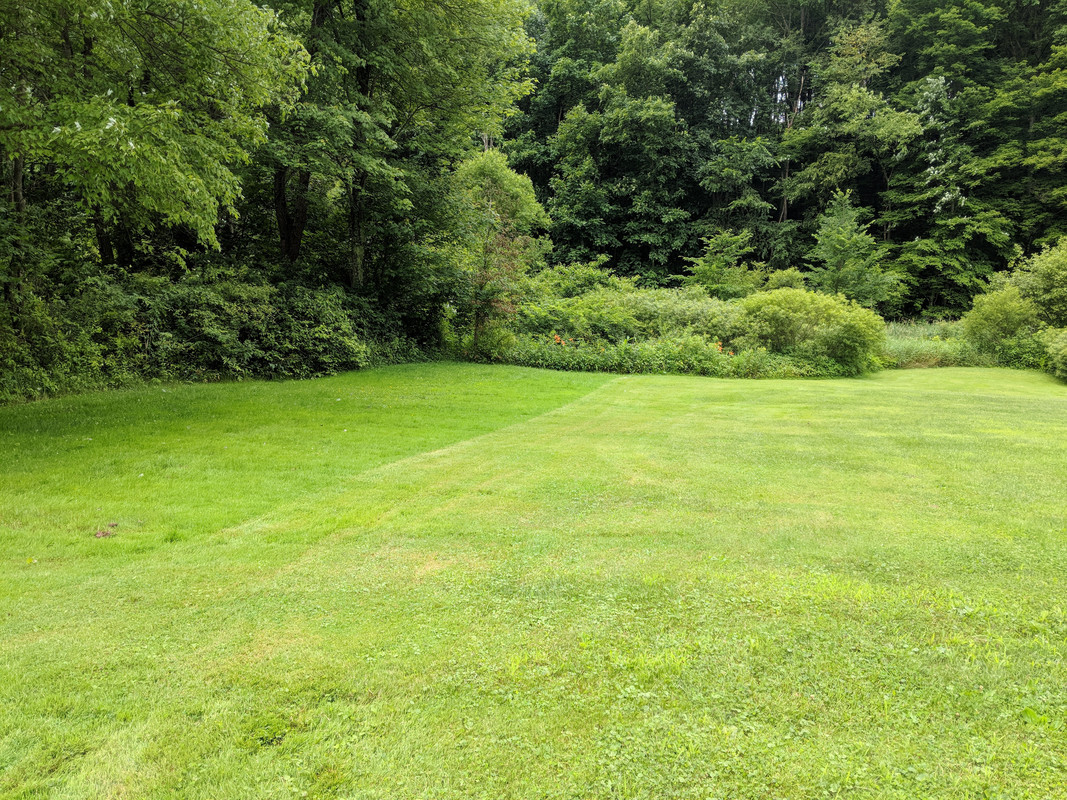 And again, trying to show the depression, it's hard to make out but it starts in about the middle of the photo in the bottom 1/4 of the photo.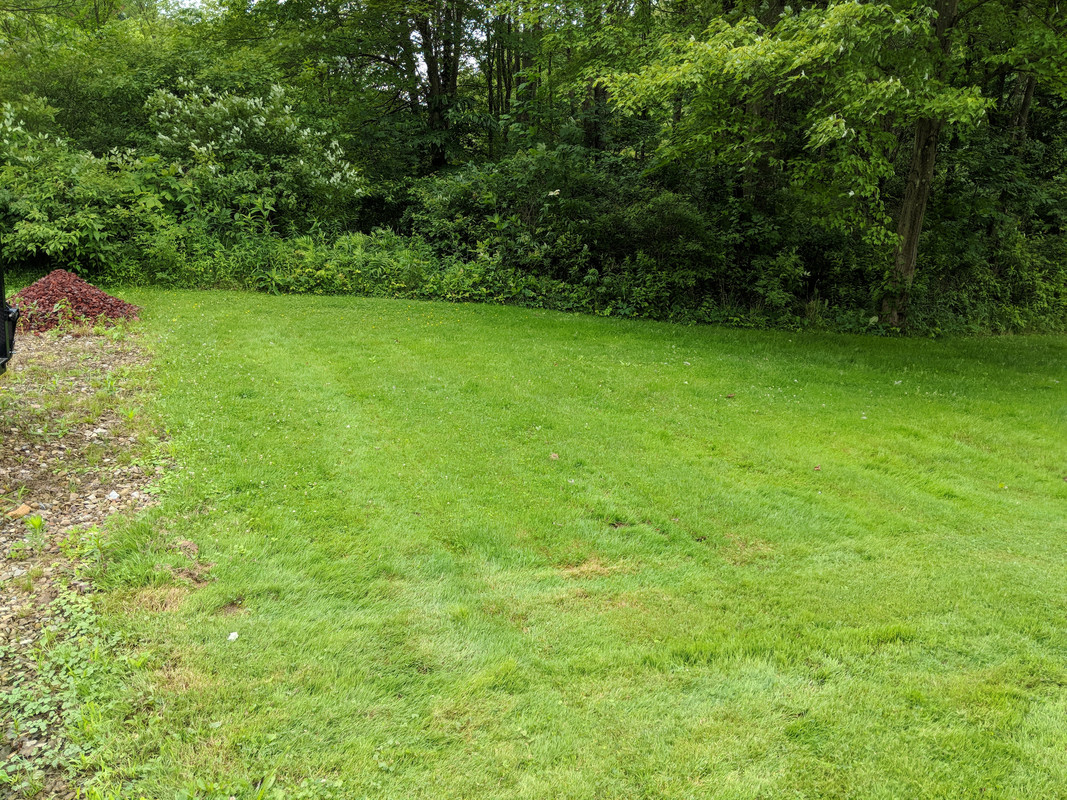 So my questions are;
1) Any tips on where to start to solve my drainage issue?
2) Any tips on how to identify where that pipe goes and what it does?
3) Any tips on draining the swamps around the creek?
This would be the first time that I try to tackle something like this, and I would like to give it a go own my own. This sort of thing is why I bought a tractor. I'm not concerned with screwing it up, it's just a small part of yard and I don't think I can do any permanent damage to it.
I think a large part of solving my problem would be to get the state to fix their drainage, but barring that, I'm going to have to try to manage it on my own. When I start clearing the lot with the drainage on it, I hope to be able to improve it using my backhoe and what not.
Thanks so much for your time.
Justin