Discussion Starter
·
#1
·
Hello guys. Just wanted to say hello and show you my 2520. :hi: Took advantage of the $2500 rebate! I love it so far. Used the MMM for the first time and loved it. I have a 647 tiller that is suppose to be in next week sometime. Can't wait to get some seat time with that! I plowed up a spot in our field with our big John(older 2240 model) for our first garden. Used a sub soiler to bust up the ground and then hit it with the disc plow. Have been using the field for bailing hay for the past 10 years so it was pretty hard stuff. I'll post pics of it later.
Just got it home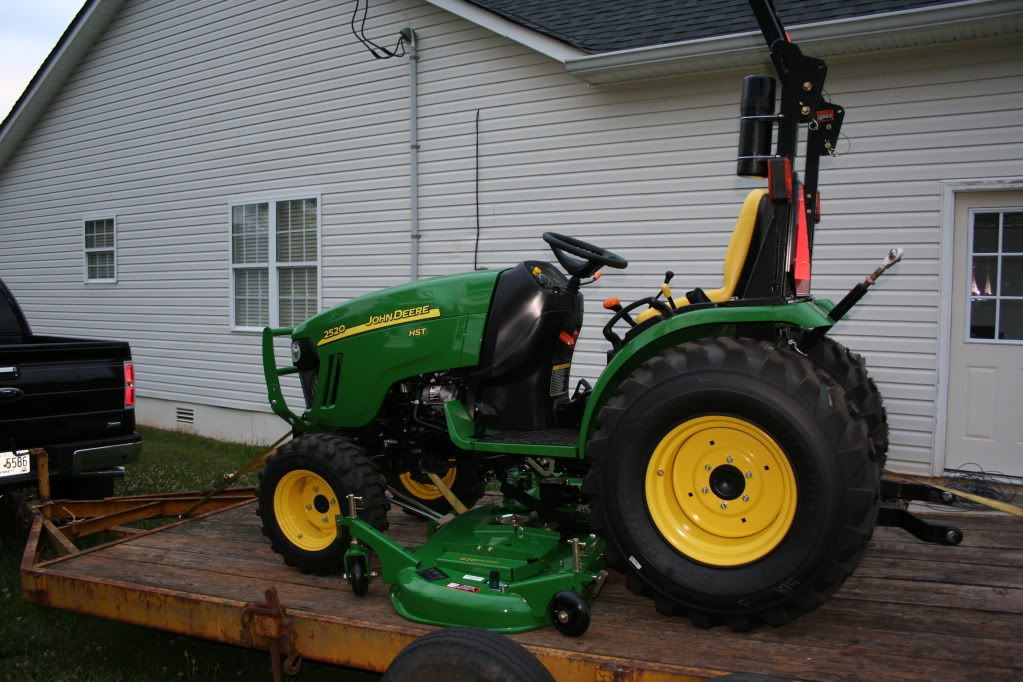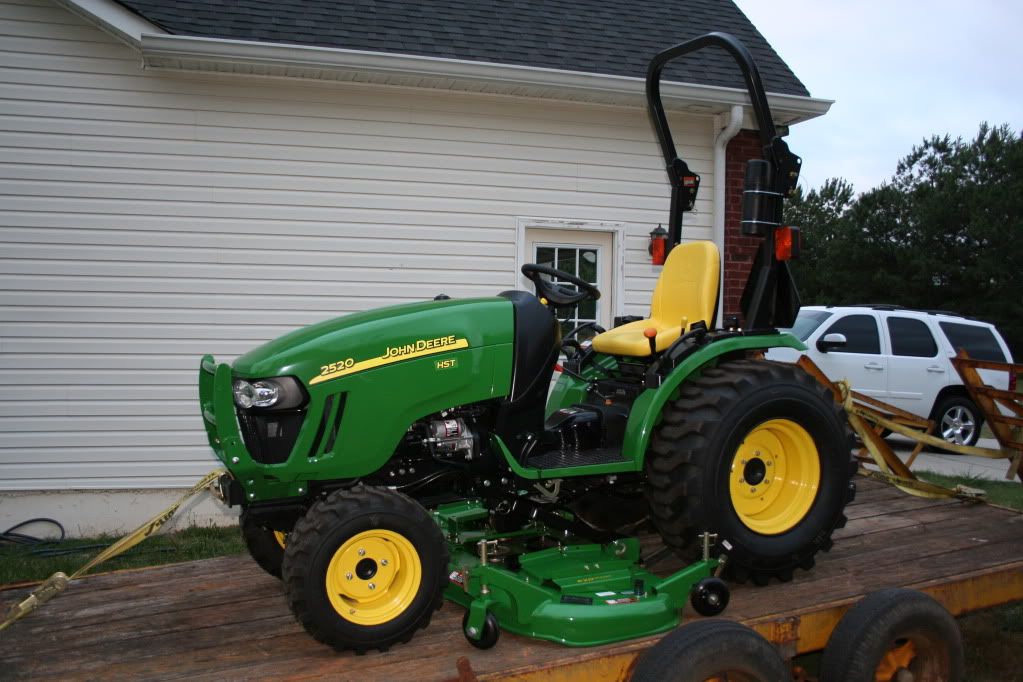 The wife checking out the new toy!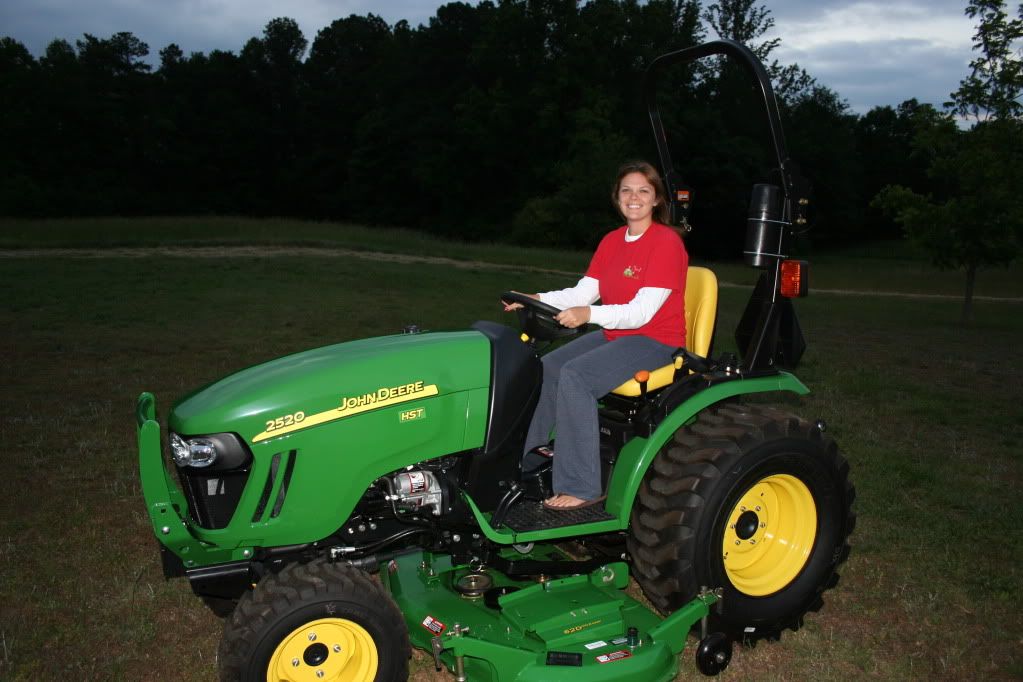 Making the first cut!