Discussion Starter
•
#1
•
I decided to "crown" the gravel driveway,,, so I hooked up the 7 foot BushHog blade for the first time.
The 650 did great, except for the 2 times I did completely fill the blade with gravel,,,,
The "tail" was wagging the "dog" at that point,,, I simply used the steering brakes to correct direction.
I rotated the blade, and did a final smoothing,,, with the blade set at 90 degrees to travel direction.
THEN,, I figured,,, why not roll the driveway?? :dunno:
So, I simply tied the roller to the back of the blade,,,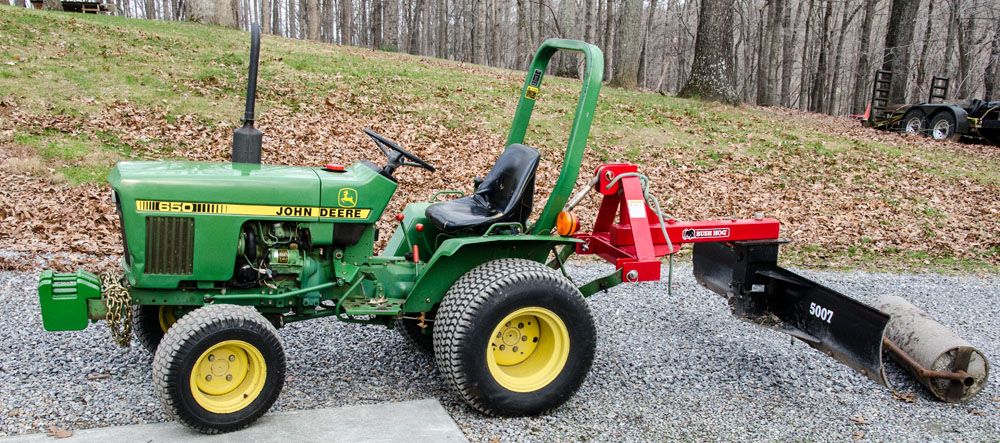 Going down the driveway was fine,,, but,,, coming back up,,,
the front wheels were getting some serious air time!! :flag_of_truce:
The roller weighs enough to pull all the weight off the front end,,
I gotta admit, between all that weight on the rear tires, and the roller, the driveway is F L A T !!
The roller is 3 feet of 1/2" ductile iron pipe, filled with gravel and concrete end caps.
the drawbar is even solid 1 1/2" steel bar,,, heavy.
Before the next use,, I will weld a hitch to the blade,,,
So, if you like wheelies,,, pull some serious weight,,,, :laugh: