Discussion Starter
•
#1
•
Got a wild hair, and swung by the South Beach to see the Ice progress.
Only had the I-Potato(Iphone) with me for pics, but got a couple.
The Fudgies are here year 'round now, and I couldn't believe how many of the idiots were out on the Ice.
Not a single in state Lisc. plate in the beach parking, and no locals would be out there....because we all learned as kids that it's a good way to end up dead.
It's not a backyard hockey pond, The immense force of heaves,and huge waves under the ice, make for razor thin ice in spots that cover frozen over air pockets, and "Chutes", that lead to water...and drowning the worst way possible.
Made for a pretty view from the bluffs though.:lol:
That clear spot where they are all standing, was open water in the lee of the pier, just a couple days ago when the Heaves broke everything up.
Drop through there, and you'll get stuffed up under the pier by the current, and held there, until the lake decides to spit you out in summer.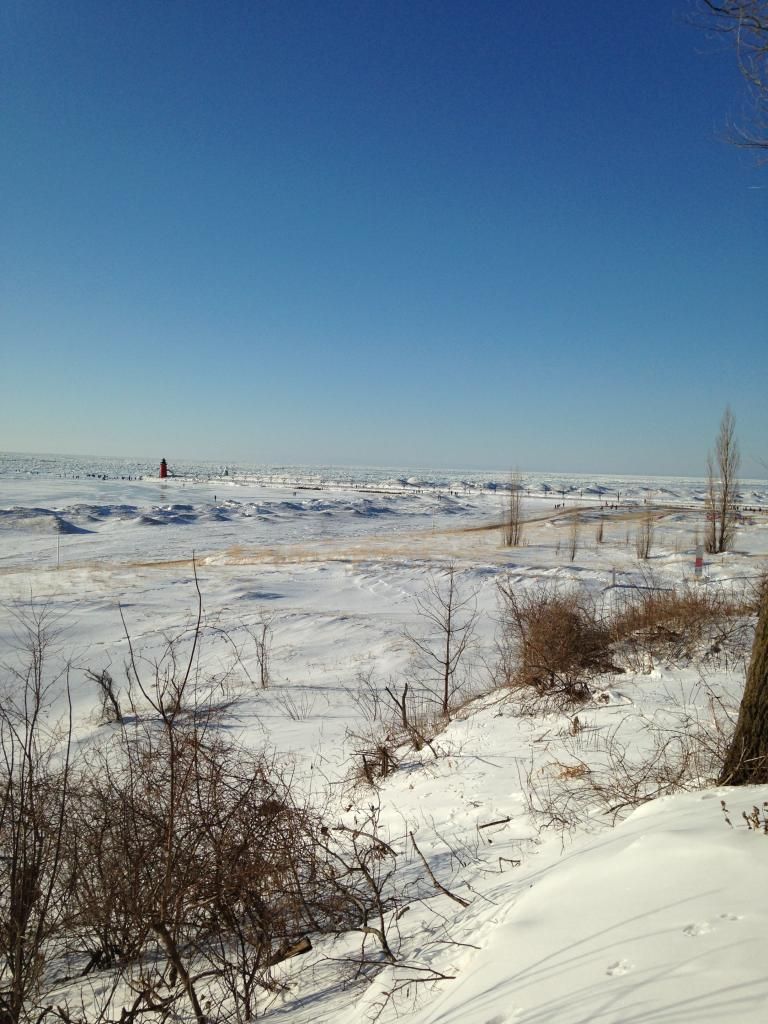 Looking southwest. Yep. The whole thing is just about Frozen, with LOTS of stacked heaves, and plenty thick.
It's gonna be a late, cool spring, and cool summer again.:yahoo: