Discussion Starter
•
#1
•
As many of y'all know, I was fortunate enough to be the lucky winner of July's Green Tractor Talk Giveaway. I got a $100.00 gift certificate, good towards any Stihl product at my local dealer. :thumbup1gif: I received the prize a couple of days after finding out I won, it's just taken me a little bit to decide how to best use it.
I'll spare you the description of my decision making process. Suffice to say, it was long and doesn't make a good story. :laugh: Stihl really has an awful lot of great products to choose from.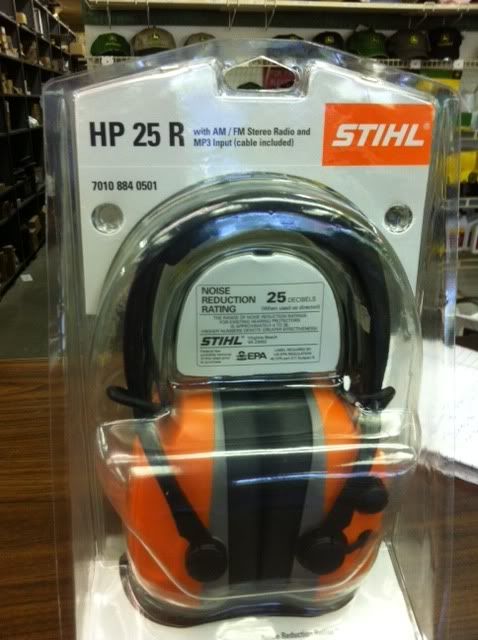 It's a set of noise canceling earmuffs with a built in AM/FM radio, and a connection for an MP3 player. :thumbup1gif: I will shamefully admit that I have operated power equipment for too many years with no form of ear protection. It's not a smart thing to do, and I finally took a half- step in the right direction a few months ago. During a clearing project in some nasty brush, I started wearing an old, basic set of shooting muffs. Not noise canceling, not electronic, just some foam muffs. They were better than nothing (I think), but hardly suitable. They cut out the highest pitch ringing, but that was about it.
I haven't tried the new Stihl earpro out with my power equipment yet, but I did take a cruise around some fenceline with them on in the Gator this afternoon.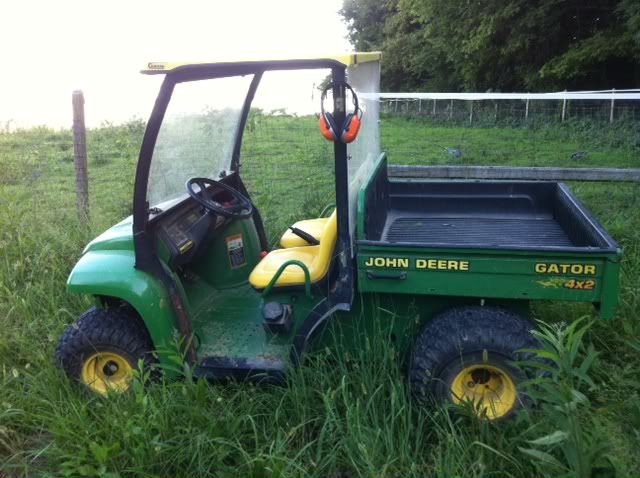 They cut down on the engine noise very noticeably. My Gator is louder than most with the hard cab, even without the doors on. While I could hear the engine in the driver's seat, it was much quieter than usual. The radio in the earmuffs was easily heard over it without being turned up very loud. When I stepped a few steps away from the running Gator, I couldn't hear it at all. :good2:
The radio reception seems fair so far, I believe my results were hampered by the steel top on the machine. I was listening to 650 AM, and it picked up fairly well. It did drop out a couple of times, but I attribute that to the top on the Gator and driving down into the holler. I haven't tried them on FM yet, because the only FM stations I think are worth listening to are too weak to be heard at my house. :thumbsdown: I'll try the FM setting when I cut the grass, in the interest of science. :lol: So far, I'm very happy with them.
Thanks again to GTT, and Stihl. I promise a more in depth performance review when I start on my yard in the next few days. :munch: