Discussion Starter
•
#1
•
Well, after some looking, I found a 54" plow, power lift and angle, for my brand new x758. The salesman said it was off a 2305, but we test fit it and it snapped right onto my front frame. For whatever reason, the used plow they had from a 720 had too skinny of a mounting bracket opening, and the hydraulic lines were about 2 feet too short. So I got this one home, installed it, and then noticed the much longer lines were hanging right down onto my front tire. Now I don't know if I had bought a set up exactly for my tractor I wouldn't have had this issue or what, so if this doesn't apply to those, oh well. At least someone can use this info for direction if they're wondering about interchangeability of plow frames for the new x's.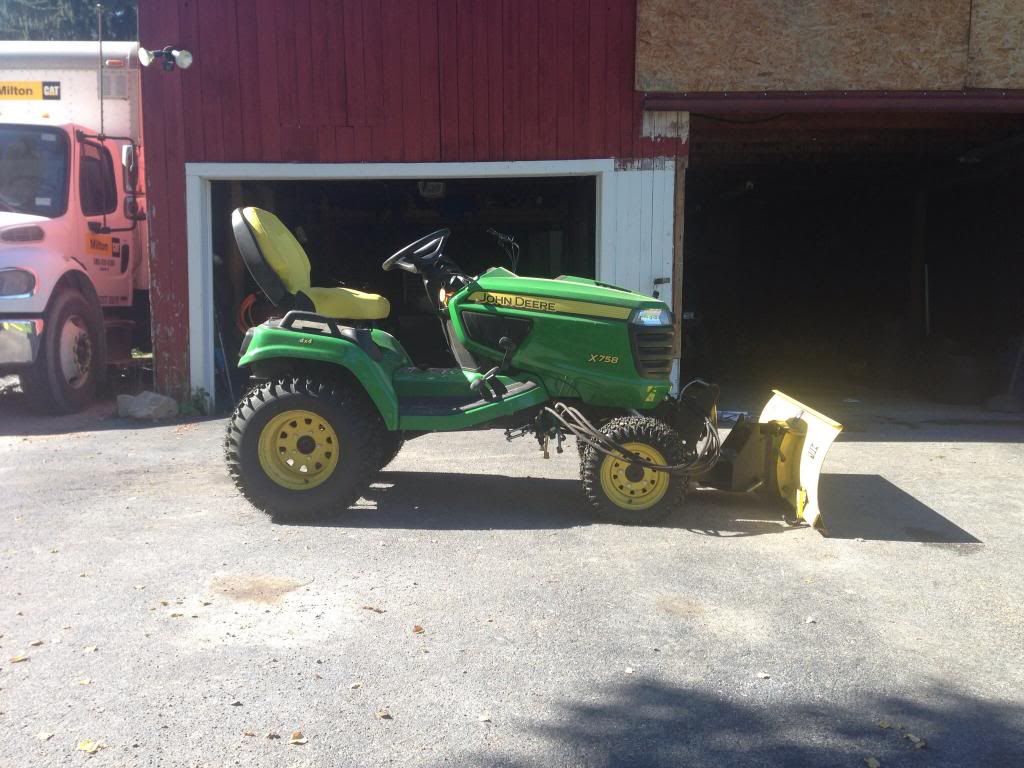 So I noted 2 empty holes in the plow frame for who knows what, and the wheels got to turning. After running hose armor on the 4 lines (I won't get struck down if I mention it's Caretpillar hose armor, will I? Lol. It's amazing stuff!) I started maching up a bracket. I ended up using a 2" plate with 2 holes drilled and a piece of 1" box steel about 30" long. Some welding, which probably won't win any awards for appearance, and some fancy work with a torch and smartly placed bends, and here's what I got: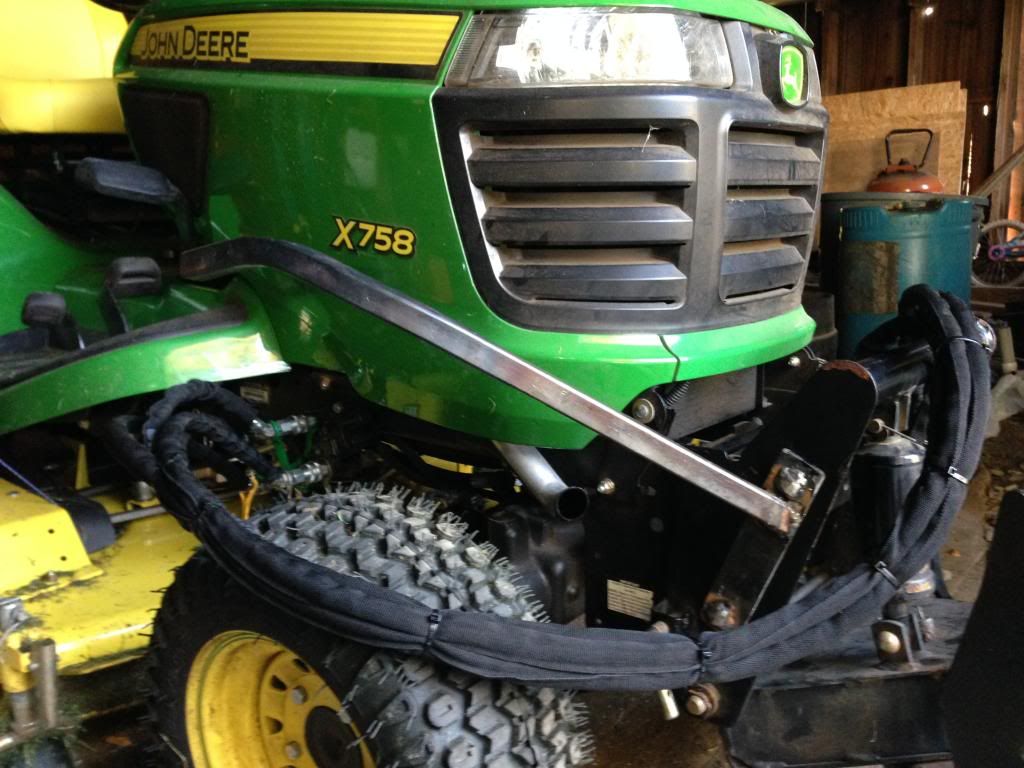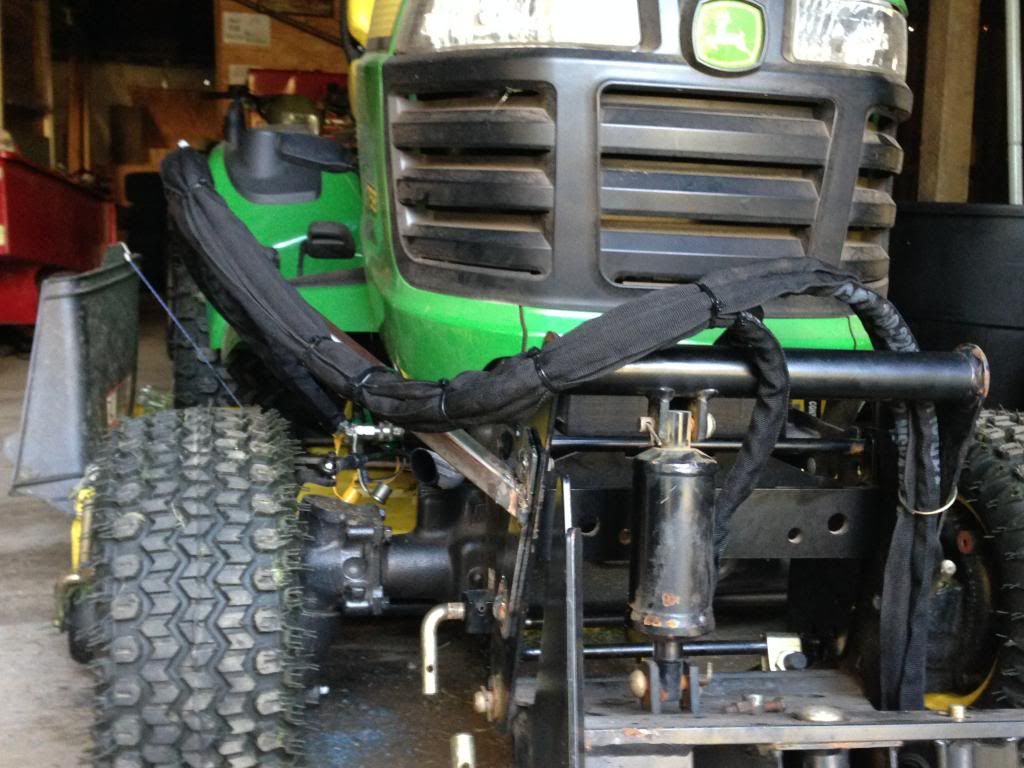 Some dress up of the welds, a coat of paint, and I should be ready to rock and roll when the snow flies!