Very simple post, after buying and trying to install the wheel spinner, I was left a little pissed off and irritated about the design and fit. I then looked here to find many posts about the same issue, and was still unable to get it installed to my satisfaction.
So with a belt sander and some time, this is what I came up with. Thought I would share for anyone else looking to install in the future.
Final install location
Top piece sanded to mate with the wheel. small side fits over the wheel spoke. (note, had to add a small piece of the rubber spacer to adjust the angle back up as I took off a little too much material, so add about 1/16" back to the right side)
Bottom section needed to be sanded down both in height and width to fit into the underside of the wheel.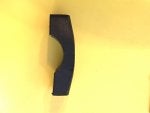 One small hole has to be drilled in the wheel.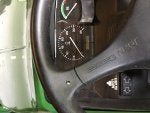 Longer screw is need to fit in the side trough the wheel. (these were a little too long and did have to be shortened.)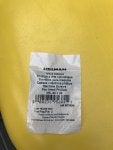 Hopefully this will help others in the future, or maybe even others will want to re install their units for a better fit.
Happy :greentractorride:ing
:kidw_truck_smiley: