Discussion Starter
•
#1
•
My SIL has (HAD?) a wet weather spring near the house,,,
The worst part is when it rains, the excess water comes up,
and promptly runs to EXACTLY where they park their cars,,,:flag_of_truce:
Our first hope was to find an abandoned water line.
The home originally had spring fed water, we were hoping to find the pipe,,, and cap it.
The area was dug 2 feet deep with the IH 584,, I can dig 4 feet deep,, but it makes a big hole.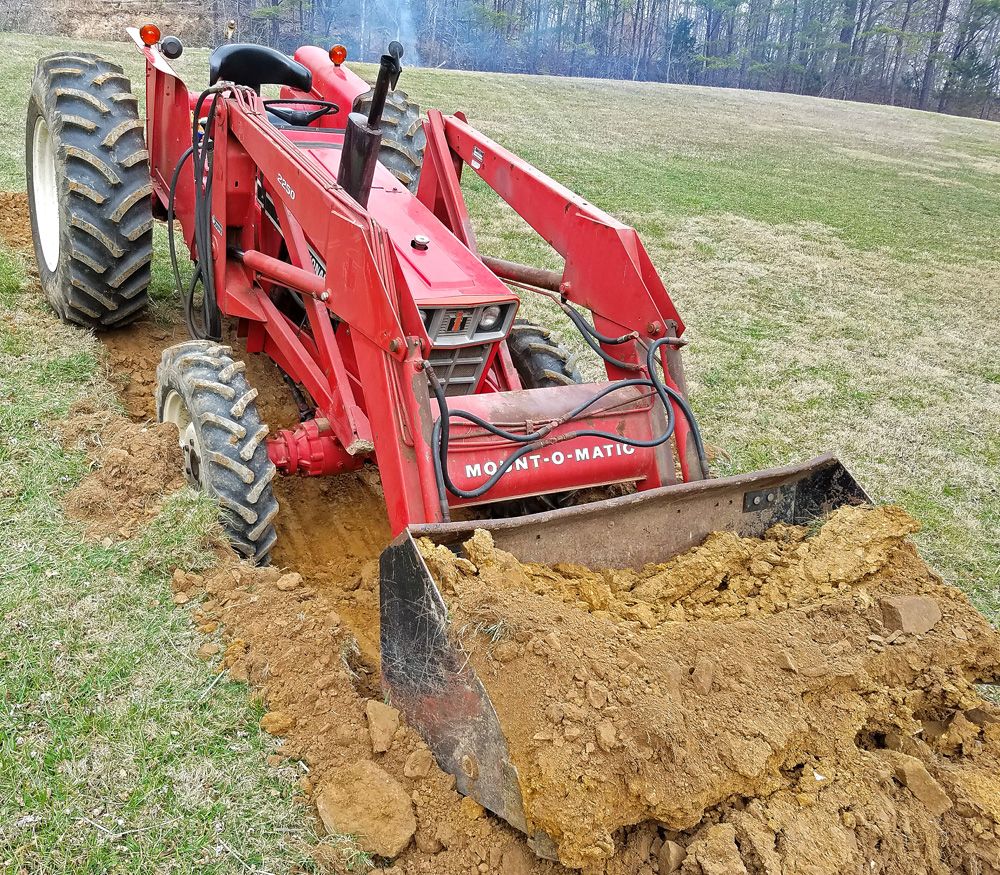 We found nothing,,, so we decided to dig a mini drainage field,,,
and use it in reverse,, to carry the water away from the area.
I dug a hole about 4 feet deep for the infiltration chamber, then another 3+ feet under it.
The 18" wide deep section was refilled with old broken concrete, and rocks.
The hope is that the water will find its way into the chamber, to be carried away by the 4" pipe,,
or just go down into the soil.
We do not care which happens, as long as it stops coming to the surface.
Next the infiltration chamber was set in place, and covered with landscape fabric.
The ends were blocked with large rocks, broken concrete, and gravel.
My SIL backfilled the hole with the JD 855,,
now,,,
all we have to do is wait for rain,, and see if we captured the spring.
If we missed, or moved the spring, we will dig from there,
and "french drain" the water to the infiltration chamber.
I have heard that springs can be tricky,,, if you dig,,, they will move somewhere else,,,,
Hmmmmmmmmmmm,,,,,,,,,,, :dunno:
My daughter came out while we were working,,,
she said her yard looked like it was the John Deere dealer's used vehicle lot!
:lolol:
Even if the project is a total failure,, we had a LOT of fun,,, on a sunny warm day in February,,, :laugh: