Discussion Starter
•
#1
•
I have pretty much quit lifting (and pulling) with chain.
The chain is heavy, and scratches whatever is lifted.
Probably a decade ago, I mostly switched to rope.
Tie a bowline knot, I am good to go,, the rope I use is FAR stronger than my tractor.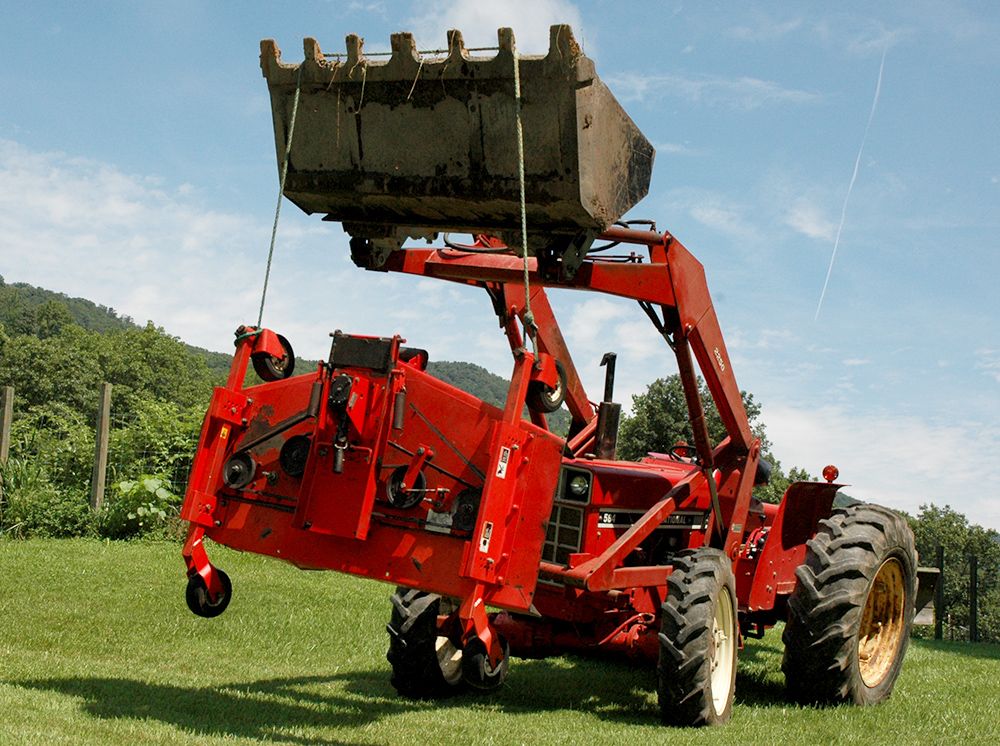 I have not added hooks for fear the hook would cut the rope like a knife.
Until now, I just have been finding a smooth area to tie to.
That is not convenient, but, it has worked.
Today I saw a boat hitch ball used for tying to.,,,, Hmmmmmm,,,,
So, now I am thinking about adding a couple boat balls.
If I add them to my QA adapter plate, they will be there for the forks or bucket,,,
Could there be a better option for rope attachment??