Discussion Starter
•
#1
•
Ok, so the stump grinder is badly needed by me, but our gimbal ratchet fiend wanted proof. Here ya go!
Here's the hub from the gear box output and the flange I made out of a 6x.75" plasma drop I got at the steel yard.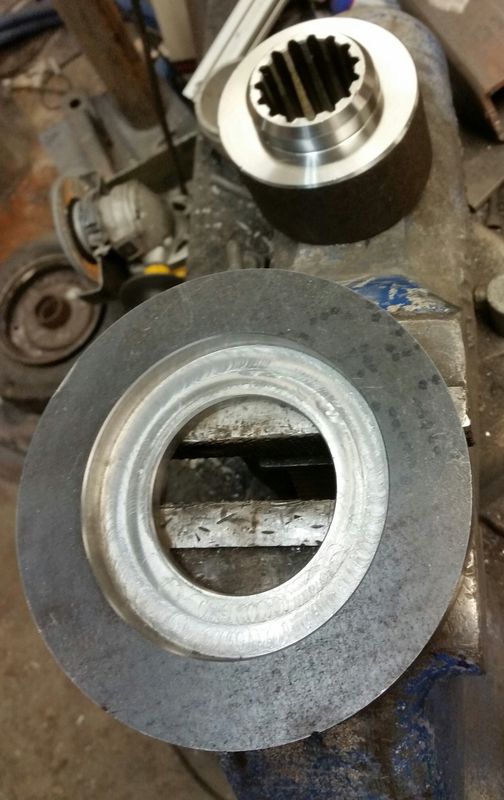 Then welded them together so they'd pull tension: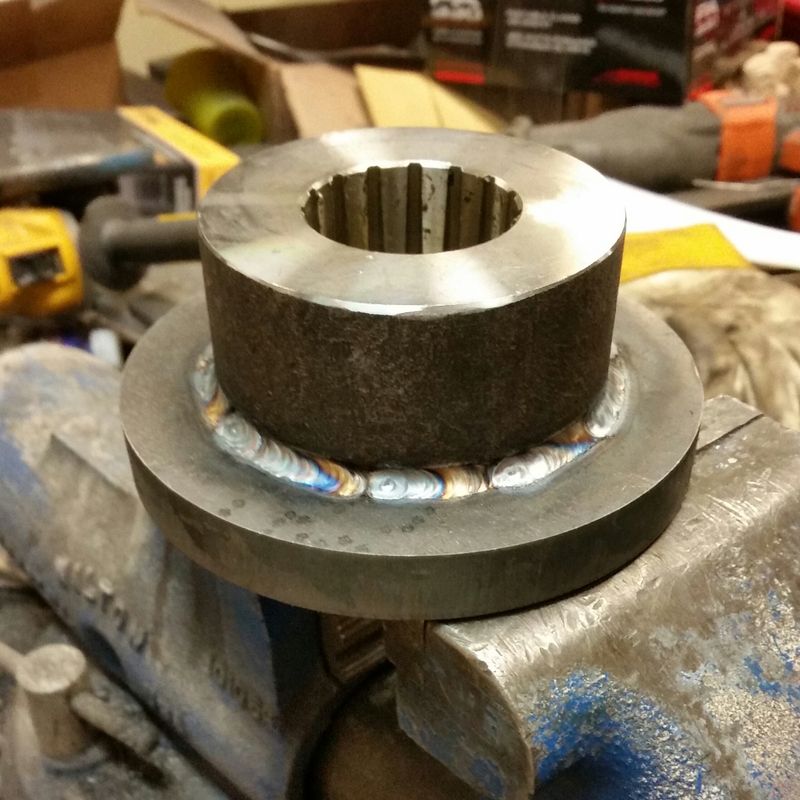 Need to weld this side now, and then go back and do a couple more passes on the back. Then it'll be time to turn a mandrel and true everything up and start working on the bolt pattern and wheel.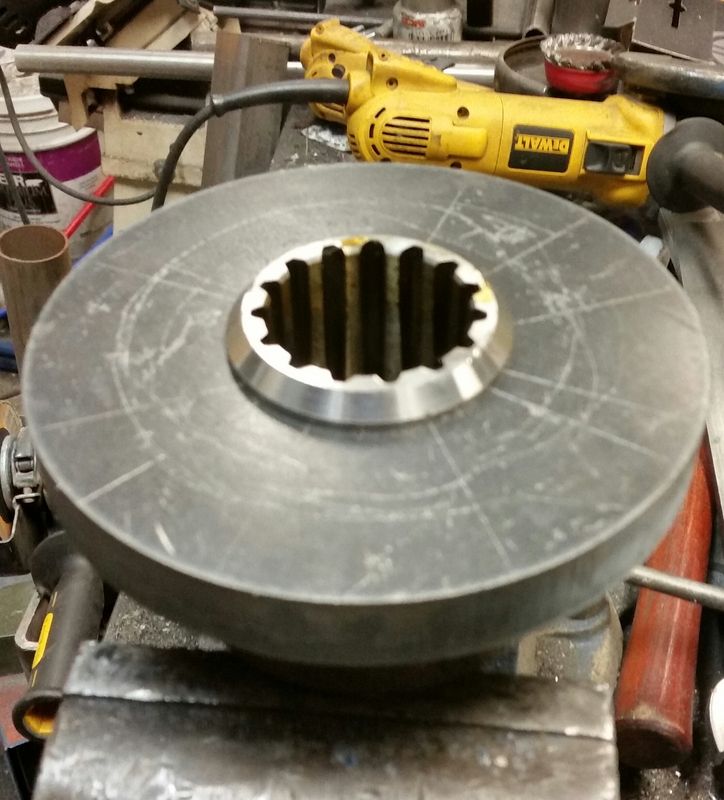 I broke both my boring bars a while back and haven't replaced them, so I've been using my super spacer (like a rotary table with a chuck) on the mill. It's really slow, but that thing's good for .0002 TIR at 4" from center so it's better than my lathe at some diameters.
More metal is needed for the frame, so that'll be tomorrow's mission.