Discussion Starter
•
#1
•
A while back, I converted all the lights on my truck bed to LEDs. I've been postponing the addition of worklights, simply because I wanted to use LEDs and they were expensive. Most of the LED worklights I looked at were running about $100.00 apiece. A few months ago, I found a vendor on another forum that was offering LED worklights for about half that price, so I decided to risk it and bought two. While I put them on a truck, they would work just as well on any 12 volt system. The vendor states that they draw 1.06 amps apiece, and I ran them on a 16 gauge wire with a 10 amp fuse.
First, a photo of the lights after being installed. The installation was simple. The included brackets mount with a single 5/16" bolt, then a second bolt attaches the light assembly to the bracket. The lights are in a solid aluminum housing, and the wires are about a foot long, and both the hot and ground (insulated individually) are inside a larger rubber insulation.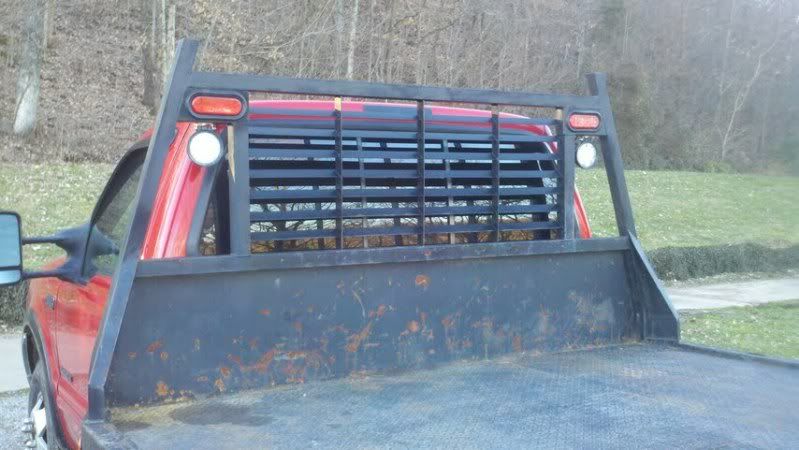 This is the switch. I wanted the installation to look relatively factory, so I picked up this switch. It's labelled with a small worklight symbol, and has two lights in it. The lower light comes on with the dash lights, and the upper light comes on when the switch is in the on position.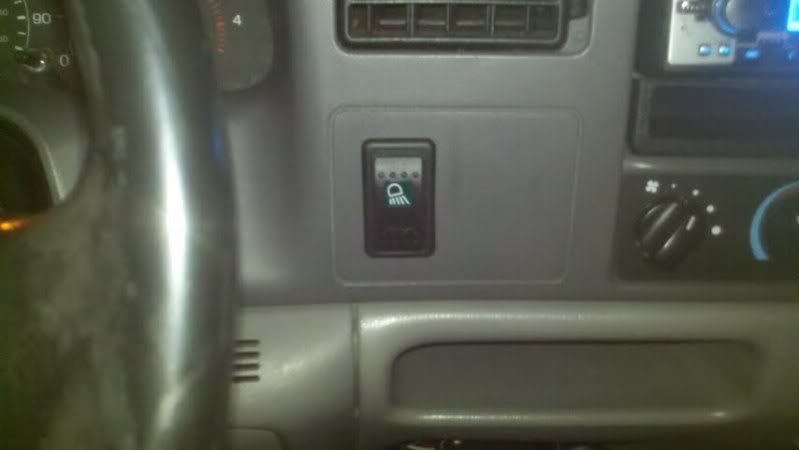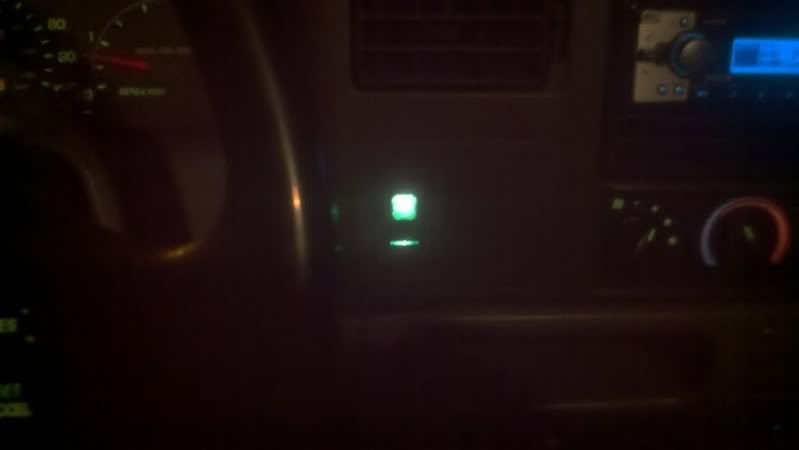 So, how well do they work? A lot of LED lights simply lack 'throw'. They're super bright to look at, but provide very little useable area lighting. That is not the case with these. I apologize for the quality of the following photos, getting a good picture of what a light can put out is tough to do. Even in the picture where they are on, they are significantly brighter in person than they appear to be.
This is the area, with the lights turned off.
This picture was taken standing in the same spot, with the lights turned on. The building in the picture is 43' from where the lights are, and the illuminated area is about 40' wide.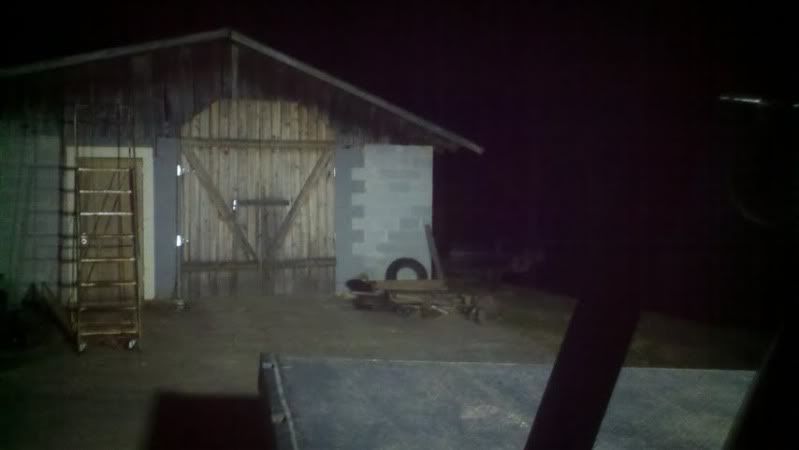 I'm very happy with the lights. They have been installed for a couple of months now and seem to be holding up okay. I plan on adding one to the Gator, and probably putting a few more on some other equipment. While I bought them from a particular vendor, my experience with them was very mediocre. Not bad, but not especially great. I might purchase from them again, but they would probably not be the first place I looked.
I have found what look like the exact same lights available at Surplus Center. Same rated amp draw, and they look identical. I would bet Surplus Center buys them from the same place that the vendor I used does. The Surplus Center item number is 12-980. If you're looking for an LED worklight, check them out.