Discussion Starter
•
#1
•
My friend has been looking for a 2010 Dodge Challenger for about 6 months now. A while ago he heard about a special Mopar edition Challenger that they were making. I helped him look up information on it online and he knew he had to have one. However, they were only going to make 500 of them. Initially he thought there was no chance that any would even get to the public, and that all 500 would be had by the executives and their families, etc. Well he put his name on a list for one anyway at our local dodge dealer, along with some money up front. They called him a while later (not sure exactly when, about a month ago) and told him they still hadn't gotten one, and they didnt know if they were going to be able to. Well he happened to drive by yesterday, and guess what was there sitting on the lot. So he went in a talked to them about it, they ended up getting the one he wanted (manual tranny, blue stripe) later that day. So me and him test drove it for a few hours, and he went back to buy it today.
Now to the good stuff! I WILL get more pictures once we get a sunny day. There is horrible lighting in his garage.
The black wheels, IMO, are the best part. I am so glad they put them on this thing.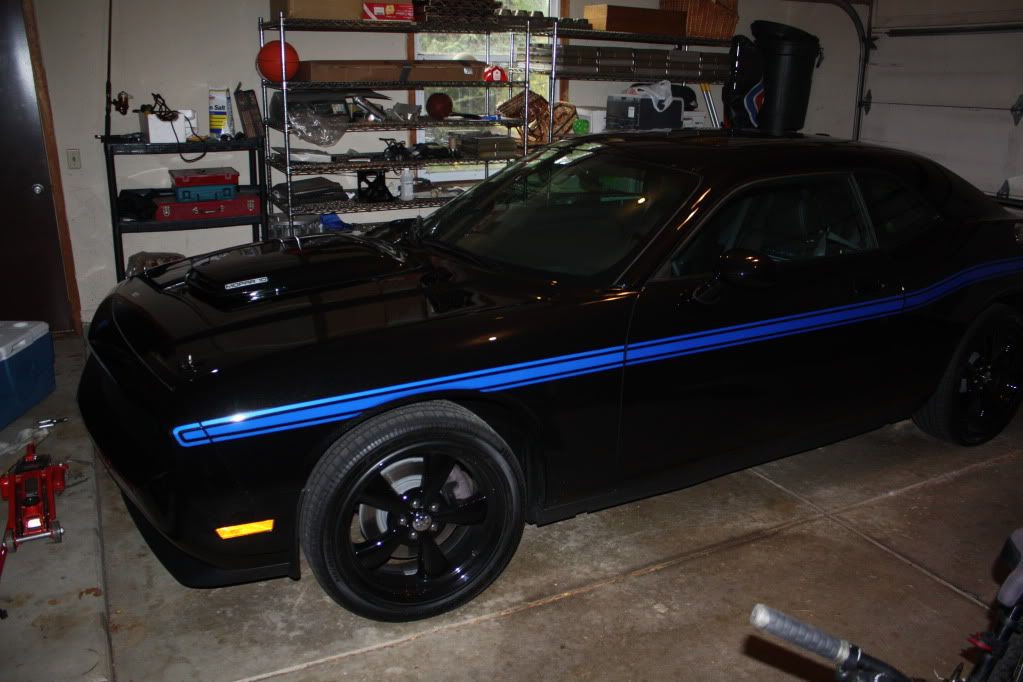 Mopar stripe decal and Mopar fuel cap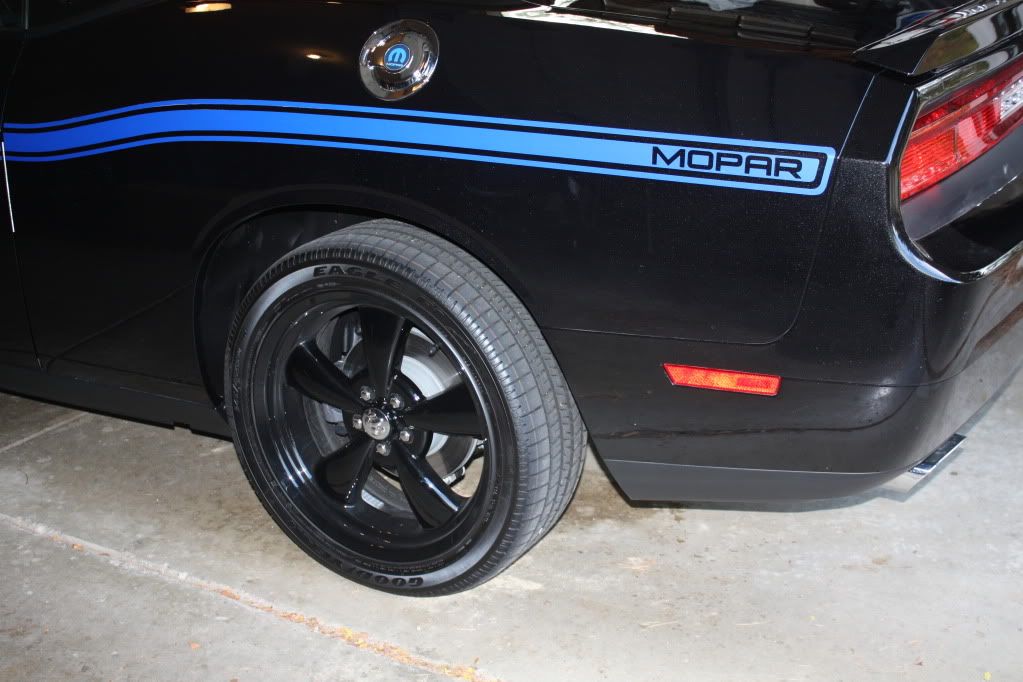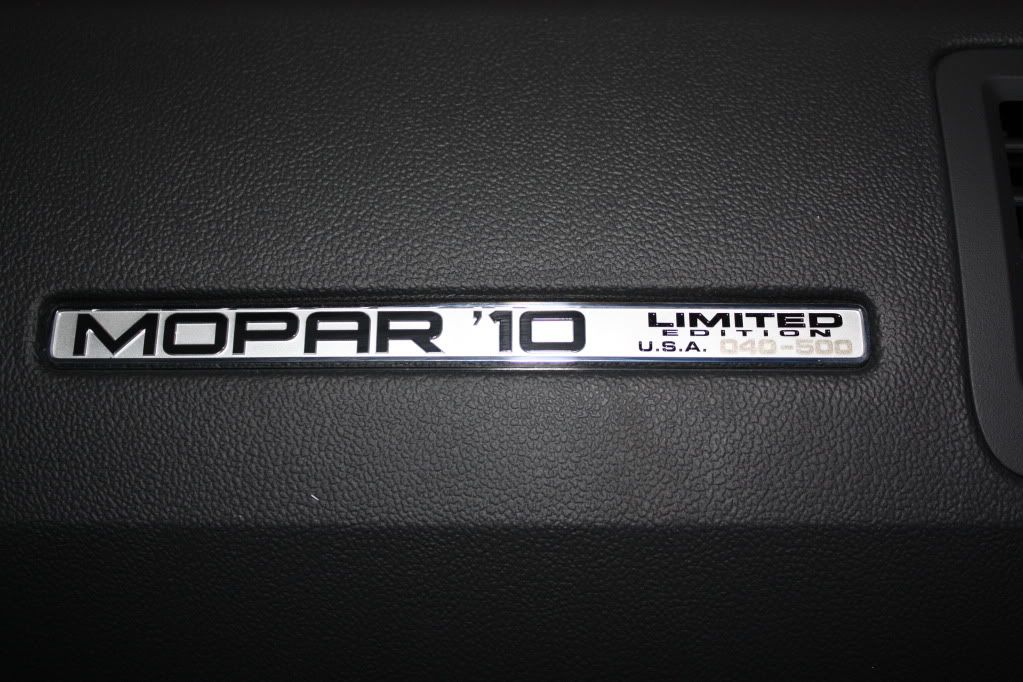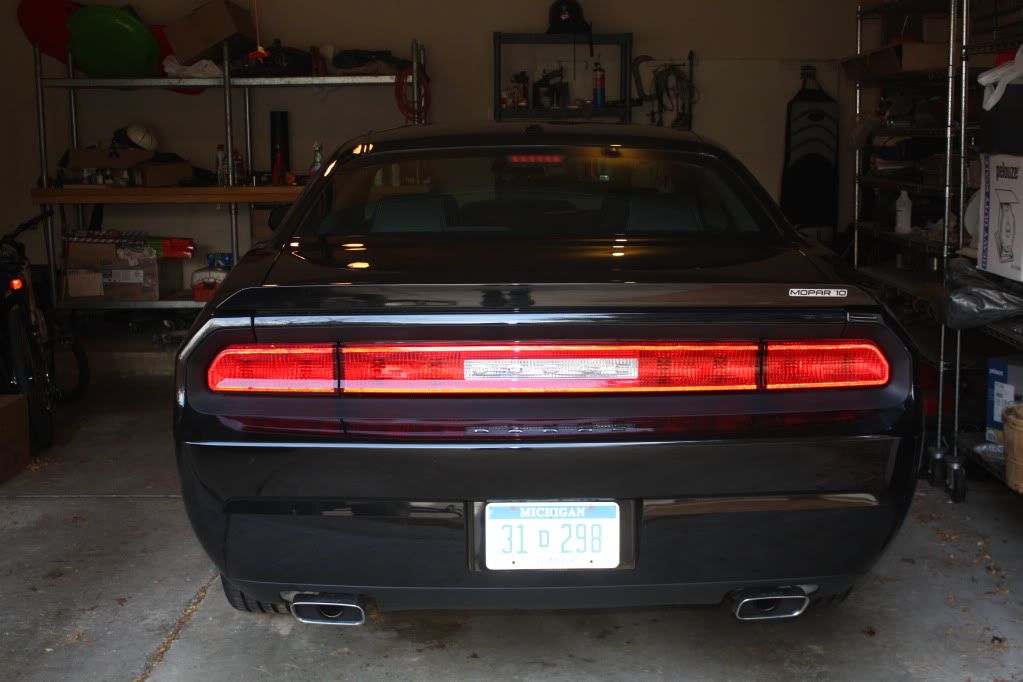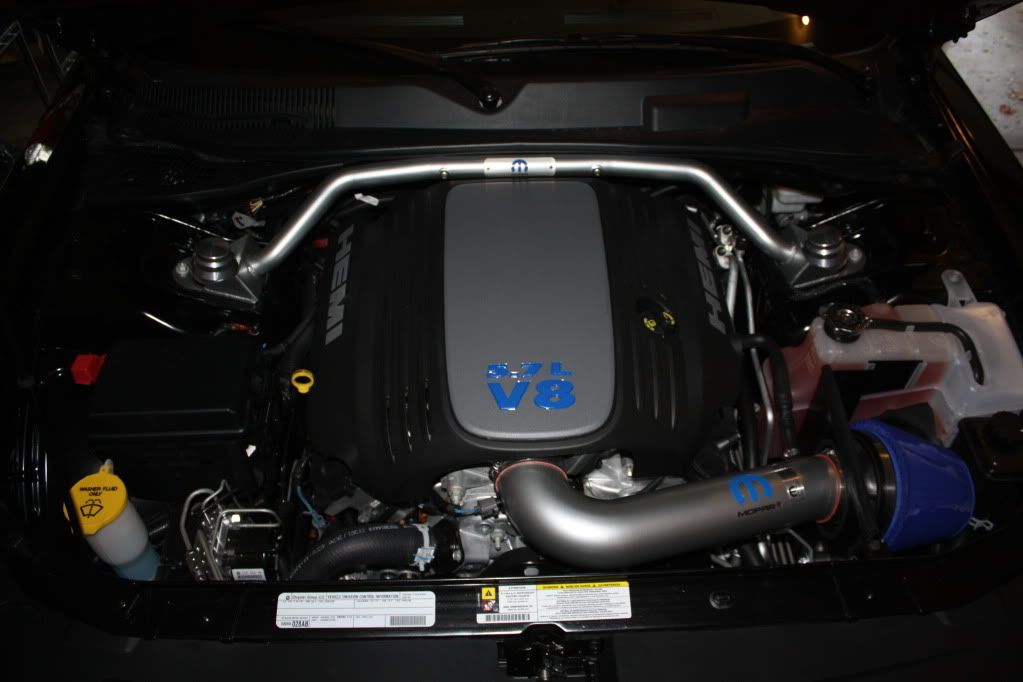 The one and only thing that disappoints me about this car is that they put the R/T engine in it, and not the SRT (6.1L V8). Dont get me wrong, the 5.7L has plenty of power, but when you make a limited edition car like this, why would you not put the big boy under that hood?
It also has a pistol grip hurst shifter, which I thought was pretty cool, and really comfortable. I got to drive it for about 15 minutes, and the shifting and the clutch were pretty easy to get used to. :good2: