Discussion Starter
•
#1
•
I have a friend(my mower repair man) that has one of these old tractors. He is in need of a head for his tractor so he can finish restoring it.
Tractor looks like this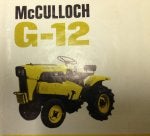 This is the head he has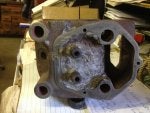 It was tried to weld the cast head with stainless. That caused the whole head to have spider cracking all over it.
I tried searching for him but was unable to come up with any parts sources, let alone a head.
Supposedly he says this was imported from Japan way back when. This same engine was used on the David Bradley type 1 wheel tractors they used in the rice feilds.
Any help would be greatly appreciated!