Discussion Starter
•
#1
•
As most of you guys know, I bought a 7' MF model 41 sickle bar mower. I bought it thinking this will work great for mowing the ditches along my property.
Here it is as I bought it and today as I unloaded it.
I took the sickle mower bar off because it's so clumsy and I need to remove it anyway to rebuild the wobble box.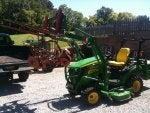 Here's a picture of the wobble box. The input shaft drives two 180 degree offset bearings. One drives the cutter bar, and the other drives a counterweight. You can see the upper connecting link support shaft bushing is MIA.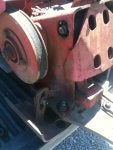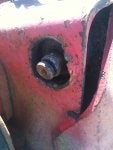 Once I got it in the shop, I removed the wobble box and tore it apart. The offset bearing are gone. Literally....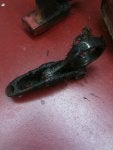 Cutter head drive link
Counterweight
Wobble box drive shaft
Wobble box
My question to you all is, does anybody know an online parts distributor they like and trust that would support this mower? I would love to see some online parts diagrams like JDParts has. I essentially need a wobble box repair kit to include all 6 bearings. Since all the bearing are gone, I don't have anything to reference. :unknown: