Discussion Starter
•
#1
•
I lived in Pittsburgh during my childhood, there was LOTS of steel around,
heck, there was an unattended junkyard within walking distance of my home,,,
I could get steel, I could drill and bolt steel,, but, I could not bend steel.
I tried the propane torches that were available then, even with 3 going at the same time,, I could not heat a 3/4" rod enough to bend it.
Sure an oxy-acetylene would get it hot enough, but, that was beyond a 10 year olds budget,,
propane was the limit.
One year for Christmas my Mom got me a Prestolite propane torch that ran off a 20 pound bottle,,,
I thought I was in business,, but, no luck, that torch was just not hot enough.
So, here we are a half decade later, I now have the oxy-acetylene torch,, but, the tanks are expensive to fill.
I still have the dream of bending steel with air-propane.
I started looking around, and I found a tip for my Turbo Torch,, the size is "T6"
The T6 tip can cost over $100,, but, I found some guy with a half dozen of them on eBay,,,
I ordered the used T6 tip, it cost about $30,,,.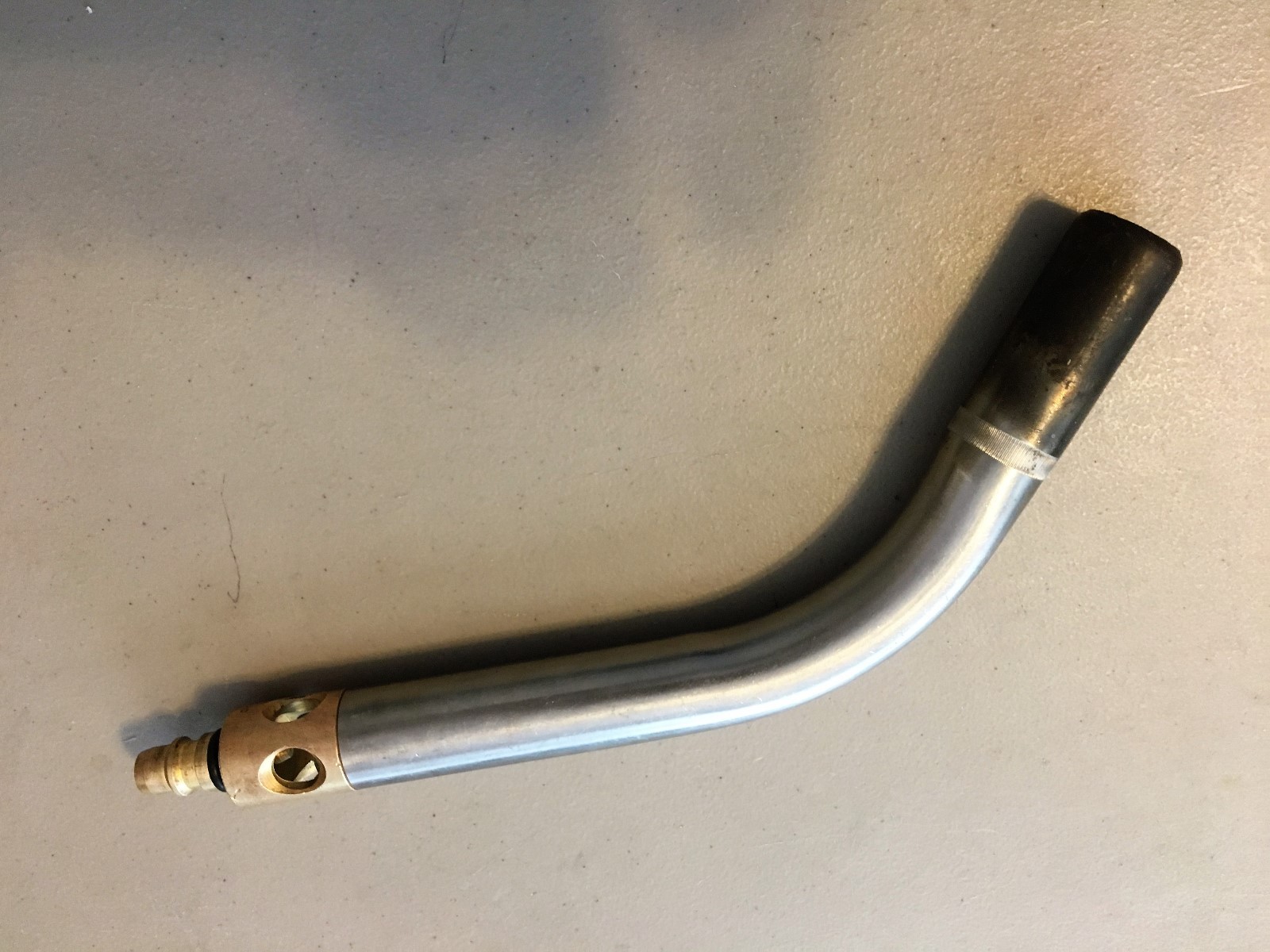 I tried it out today, within 5 minutes, that tip had heated a one inch round steel bar to a dull red.
The tip is a BEAST!! :good2:
I am going to build my daughter a bench, using bent one inch steel for the legs.
There will be quite a few bends, I now have the torch that will heat steel enough that I can bend it :yahoo:
I will post some pics when I start on the bench,,,