Discussion Starter
•
#1
•
Hey GTT Folks,
I've just been able to finish my latest home remodel and this one involved my tractors. No, not my 1026R (it's been busy cutting grass) but my 1/16 scale models that I've collected for the past 25+ years. I had a large open space between two built-in bookcases in my home that I've always wanted to convert into a built-in display case. It finally happened. The case is comprised of four 12"x101"x1/4" tempered glass shelves. The doors are also 1/4" tempered glass with two sitting in a front track and one sitting in the rear track of a two track guide. Check out the photos below:
Overall Case: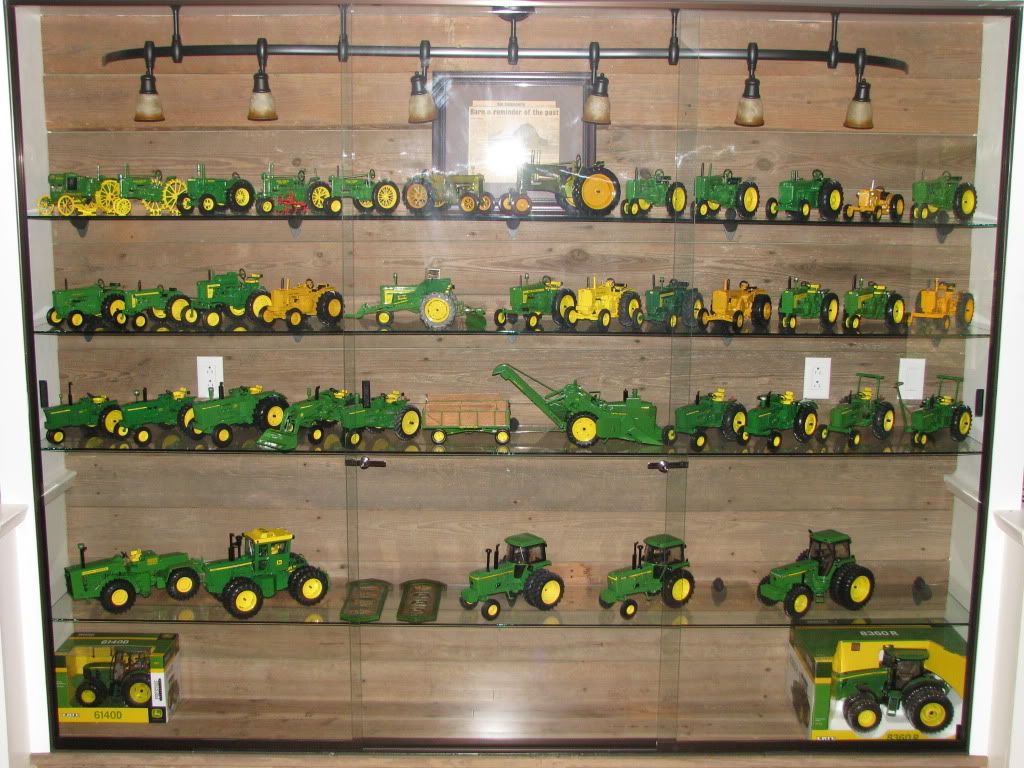 Top Left:
Top Center: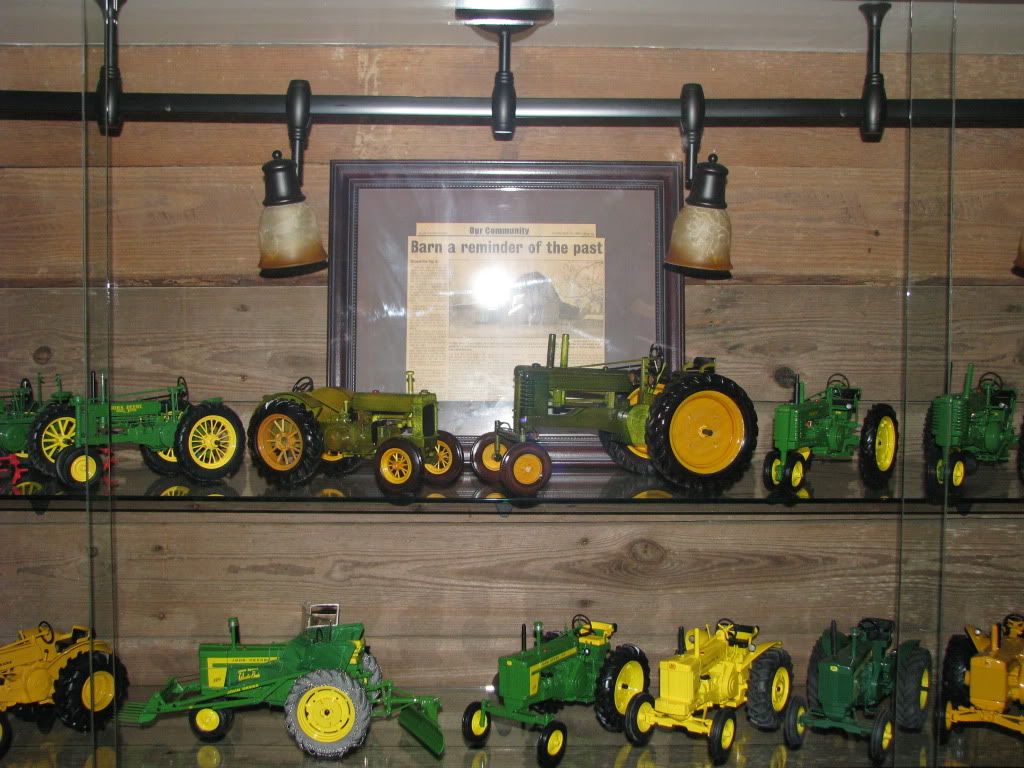 Top Right: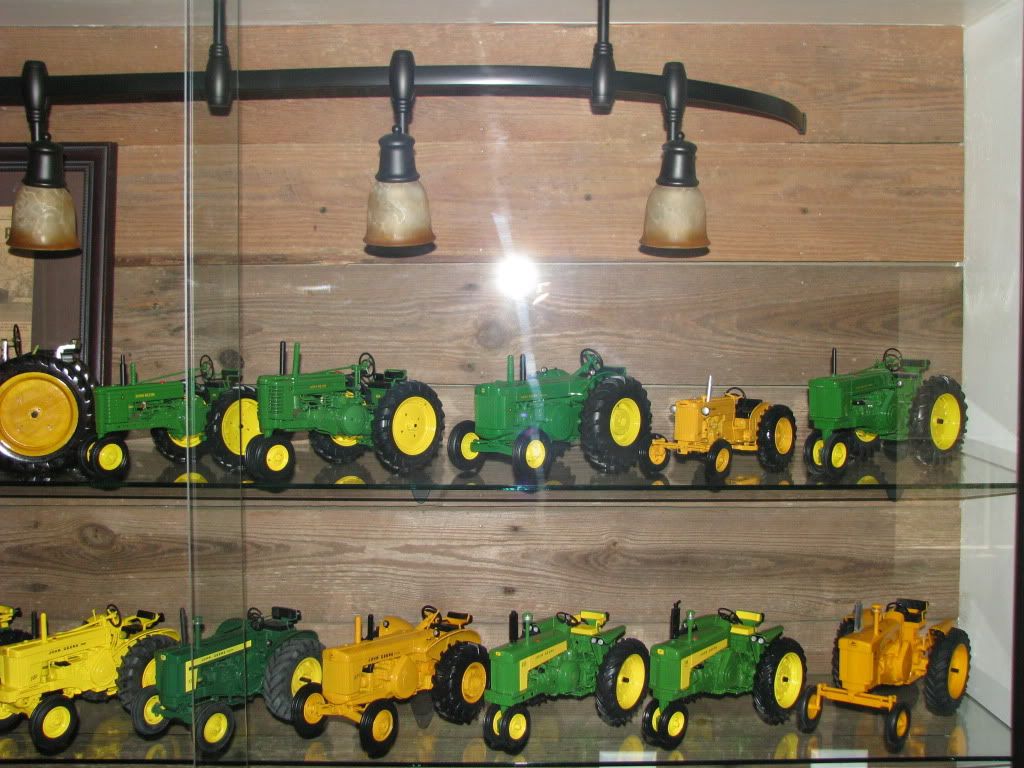 Bottom Left: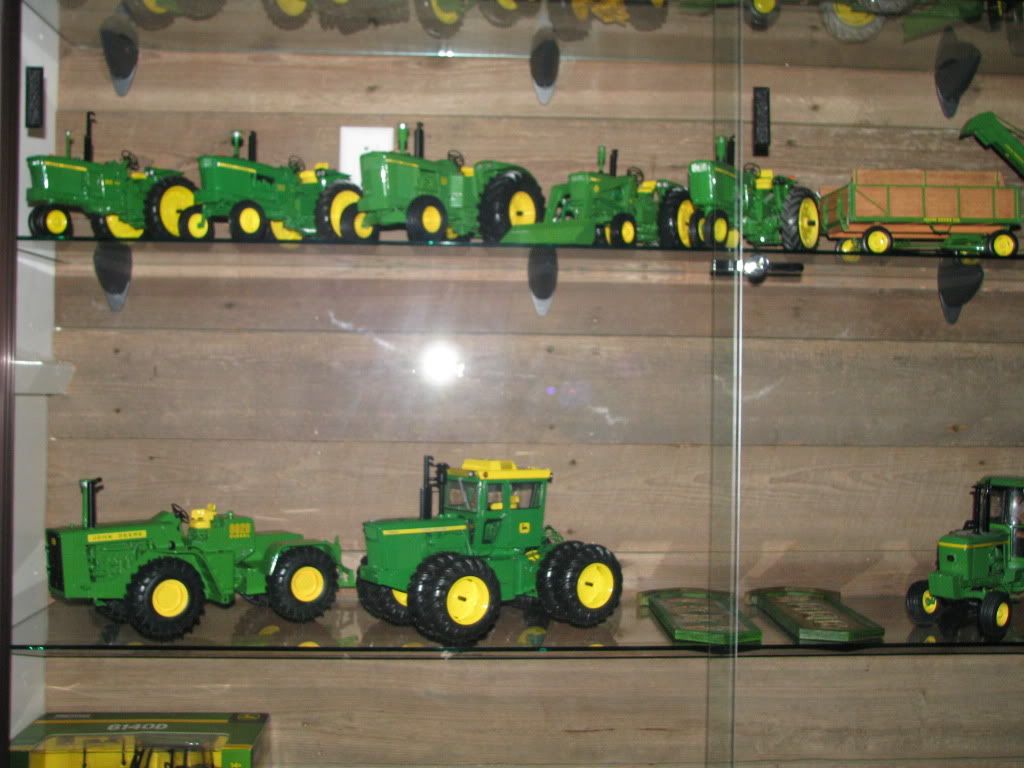 Bottom Center:
Bottom Right: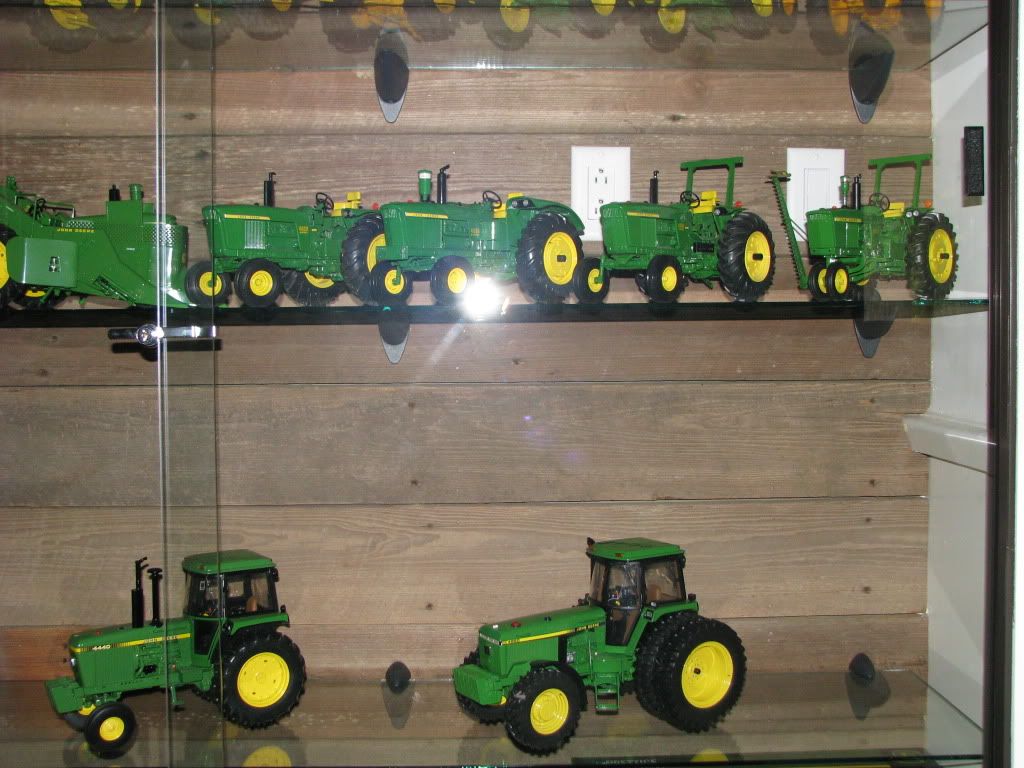 The top center tractors are actually made of wood! A gentleman named Doug Goff who owns
WoodNTractors.com
built them for me in 2007 and 2008. He does not appear to be accepting any additional orders at present but he has many photos of his work on his website. You can get a good look at them in the photos below and can see a photo of the barn that donated the wood for the display case. The wood used as a backdrop was salvaged from an old barn that was constructed by my great-grandfather in the late 1930s. My father and I salvaged the wood after part of the barn collapsed during a spring storm in West Georgia in 2011. Each plank varies in thickness from 1/2" to 1" with most being 5" in width. The framed picture is a newspaper clipping from a story that a local paper did on the barn a few years back.
For those in the hobby, you'll recognize the other models as being from the Ertl Precision Classics Series and the Ertl Precision Key Series. The yellow Deere's are from the Two Cylinder Club's industrial tractors collection.