She's here! Arrived this morning, then I got to installing a few things including the quickhitch with Ken's hook, saw haul, HH tooth bar, and I got the Artillian diverter plumbed up. I will run the electric later. I ran out of daylight and wanted to get out and play a bit.
I also found a cool joystick knob with an integrated button on ebay and it's great! The button is in the perfect spot for hitting with the thumb, but doesn't interfere with using the joystick for normal loader ops.
I really like ethrottle and the layout of the operator station. It's going to take some getting used to getting up and down using a step. I'm looking forward to putting the rear hydraulics to use. The R3 radials have already shown themselves to be pretty good. I sunk in a rut in the yard and they pulled me right out, and the tread self cleaned really well.
I manged to nail the size perfectly for my storage availability. In my bigger garage, she fits in the with ROPs up with 1/2" to spare. In my integral garage, where I generally park it since it stays 50F in there, she fits in with ROPs folded with about an inch to spare above my head.
Just some general pictures.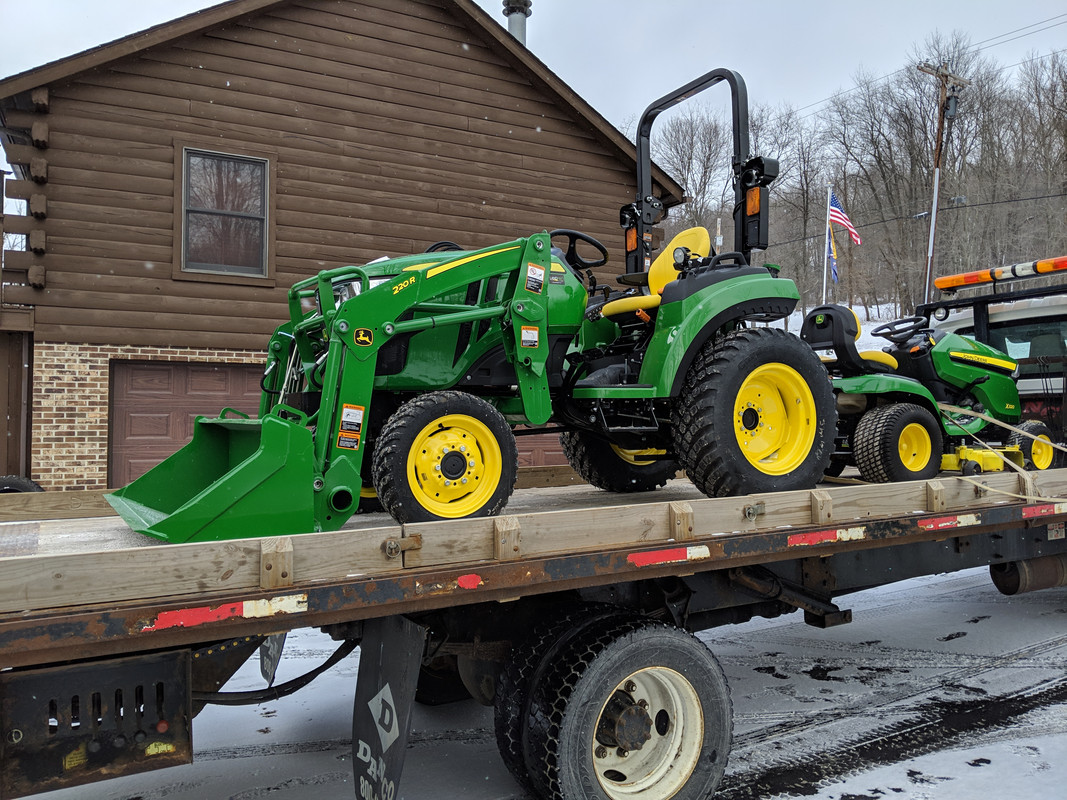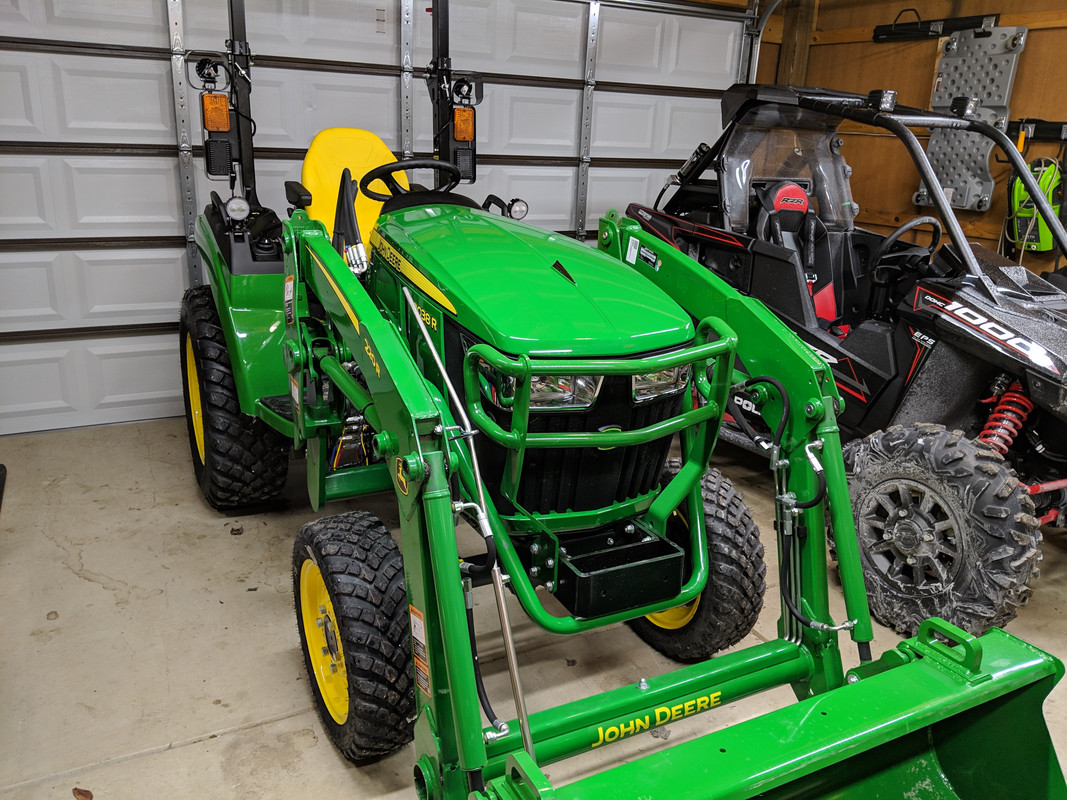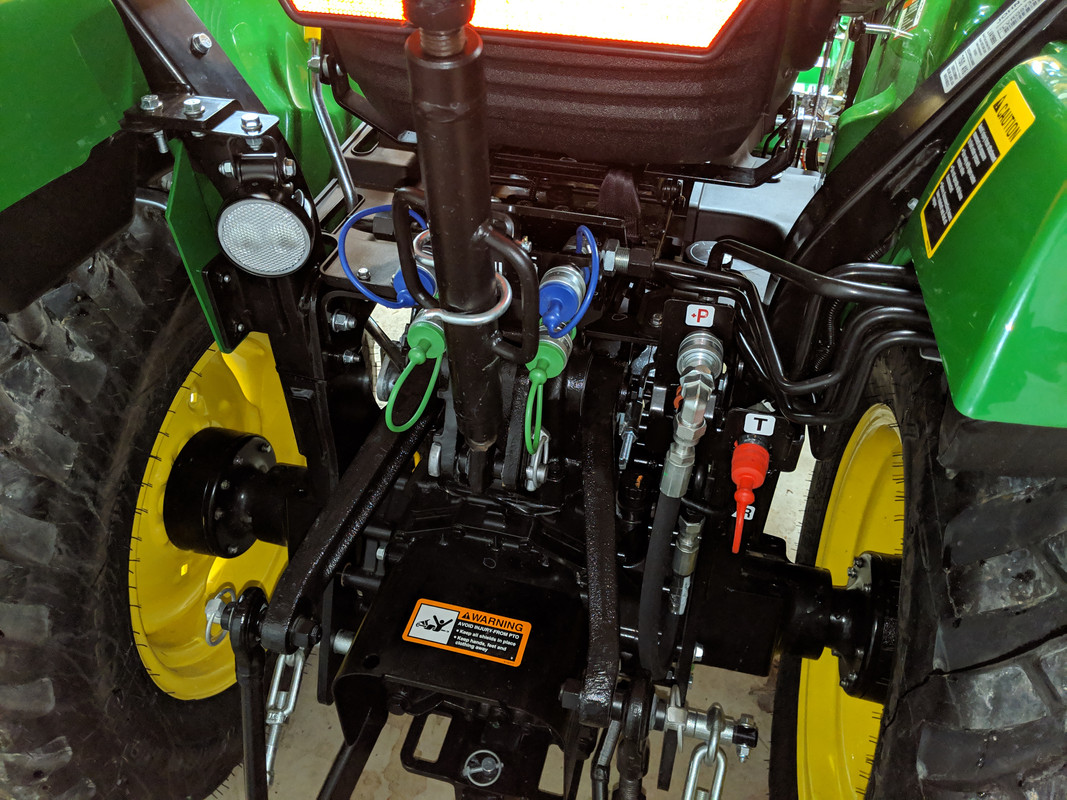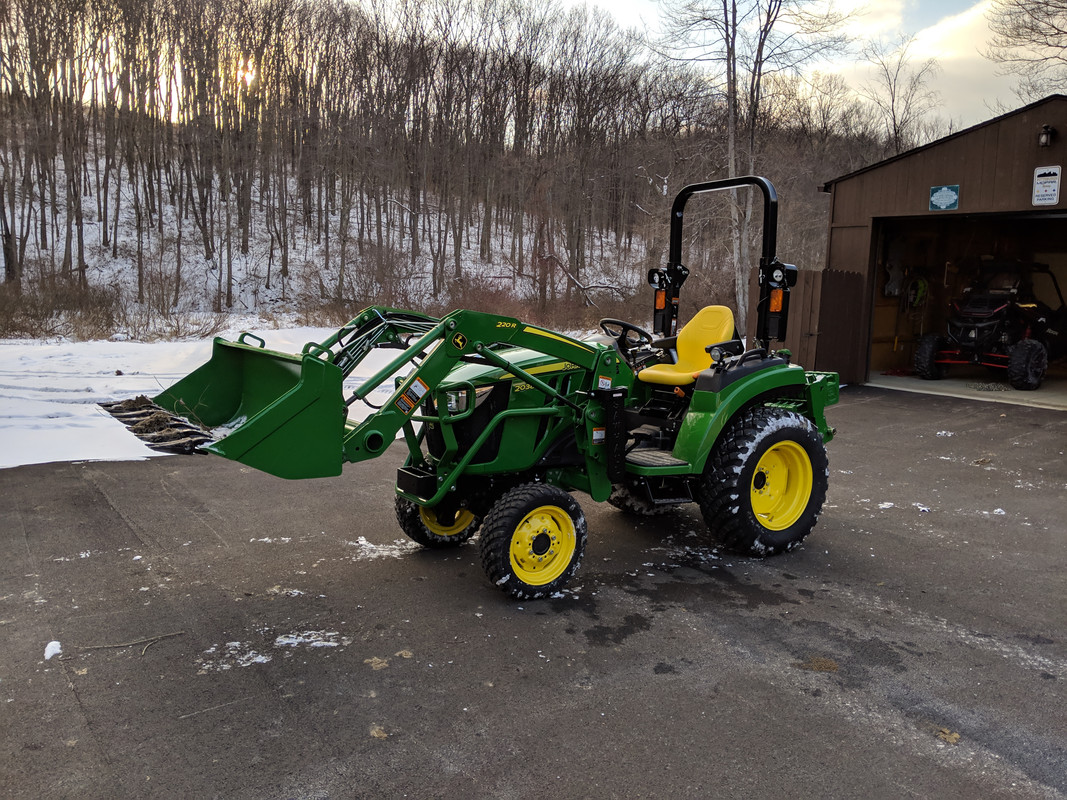 iMatch installed with Ken's hook.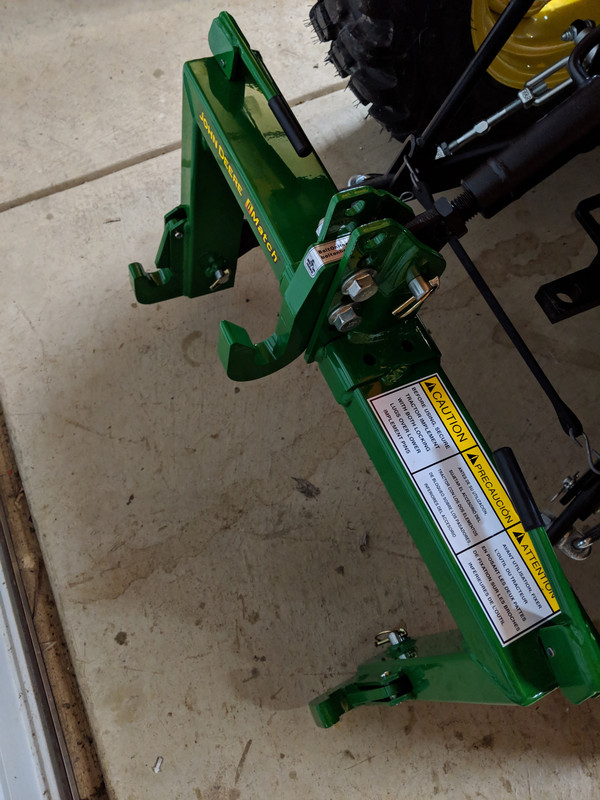 The USA made forks from Titan.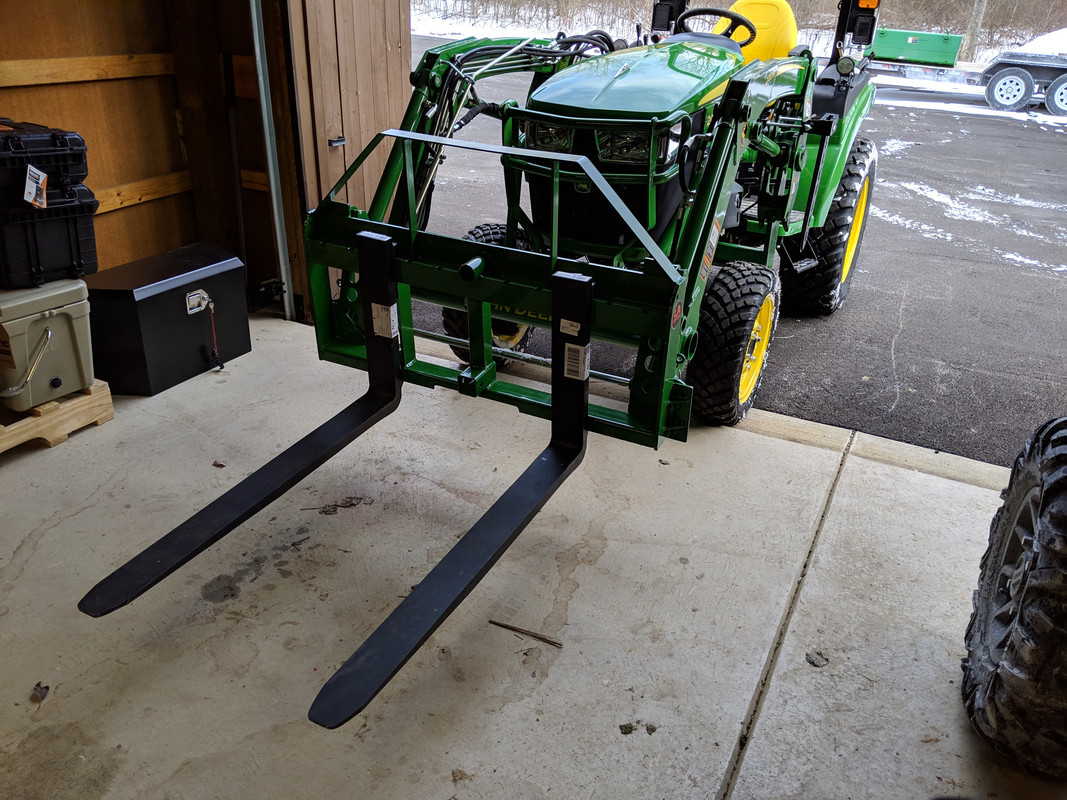 Picked up my HH weight rack.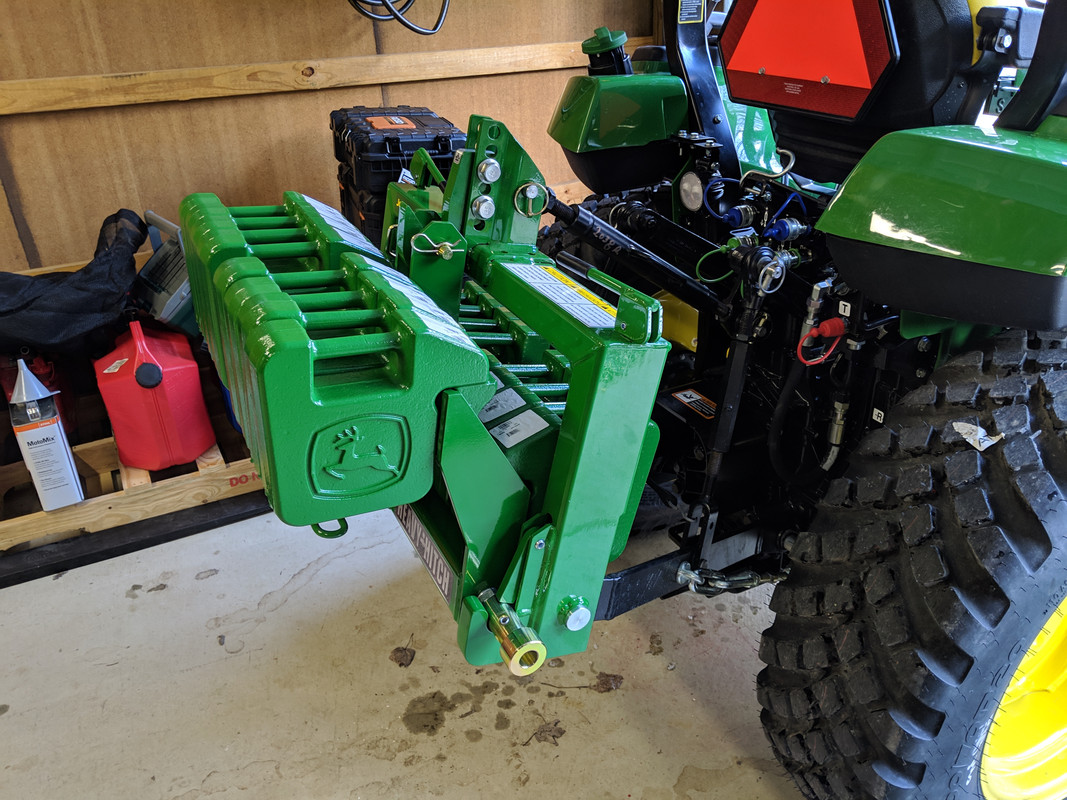 Saw haul.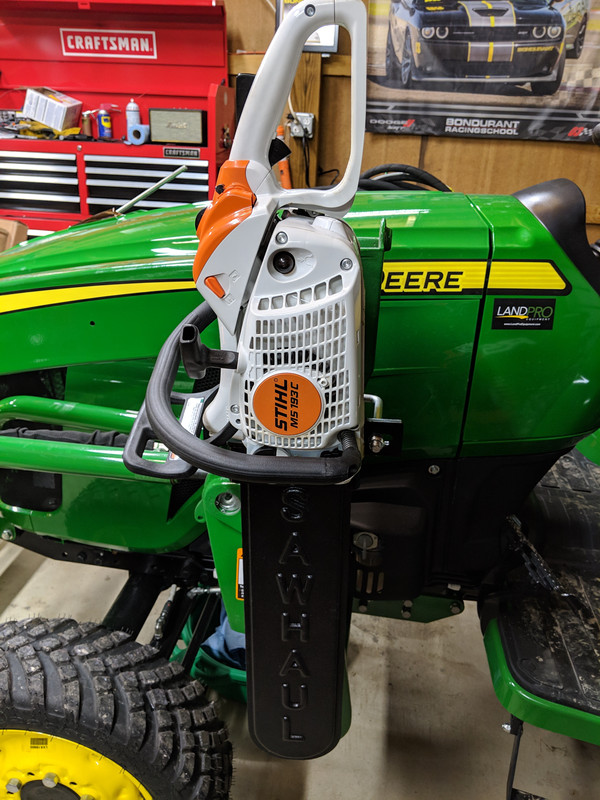 Artillian diverter installed. I'm going to wrap the hoses and run the electric later.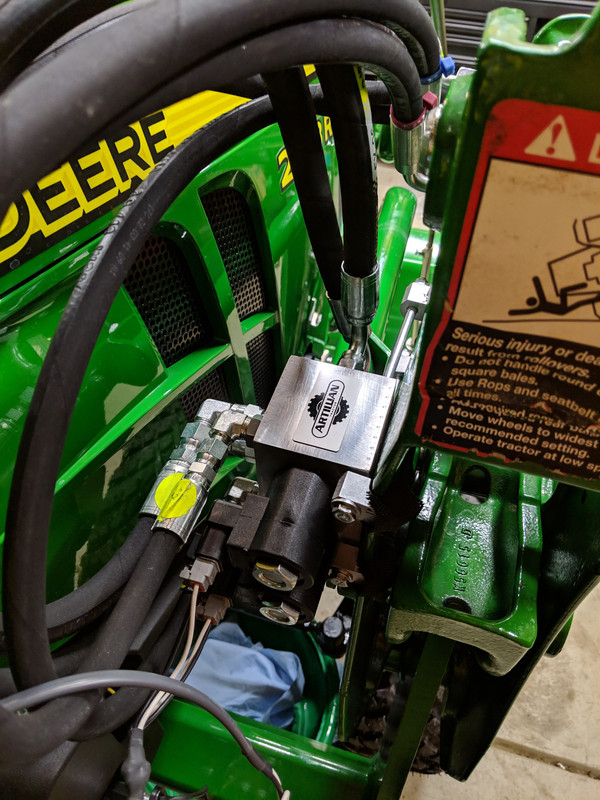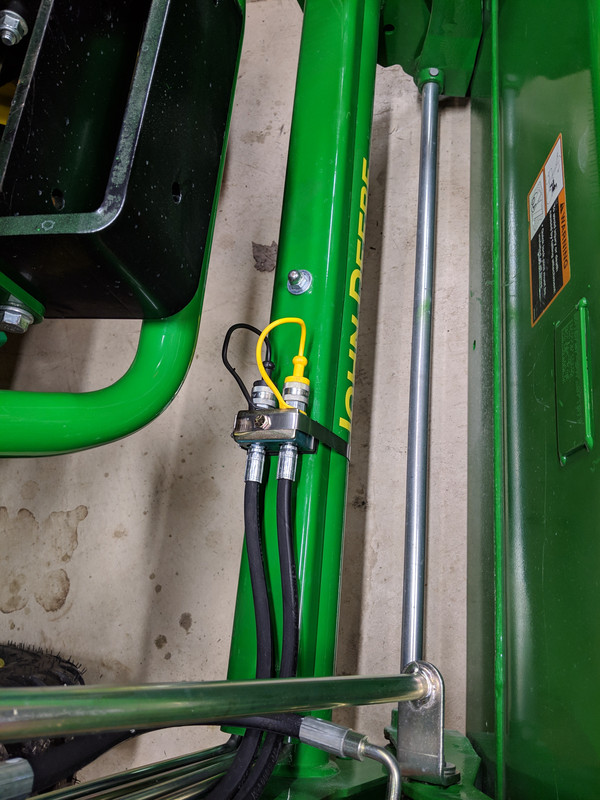 The nifty joystick ball.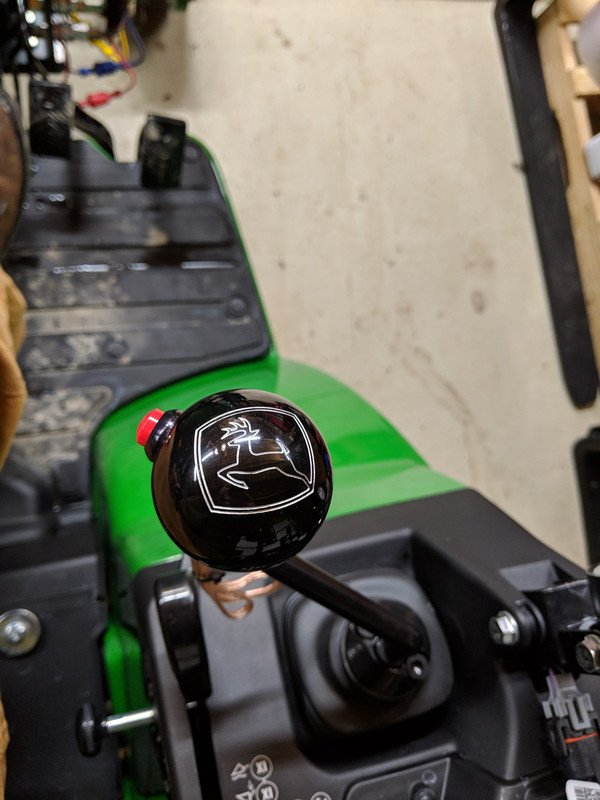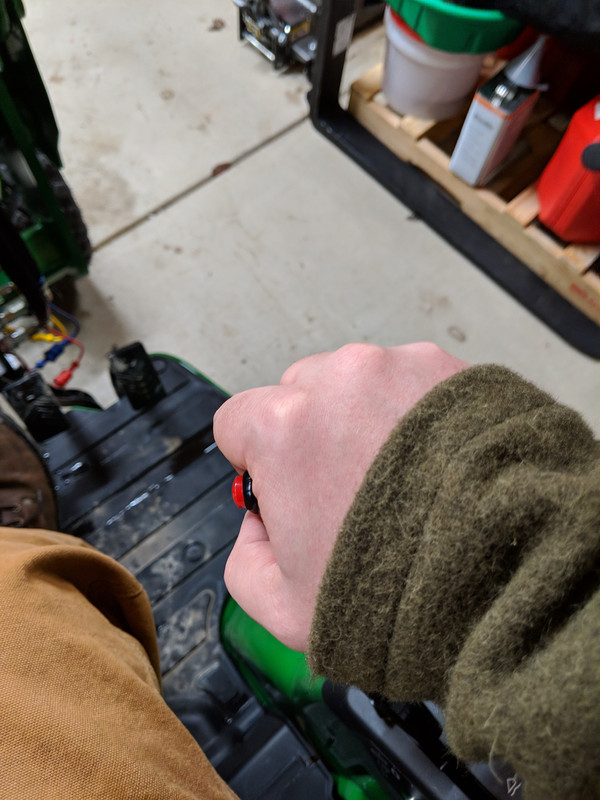 I can't wait to get to work around here! Going to take advantage of the frozen ground to get some stuff done.