Discussion Starter
•
#1
•
One of my "excuses" for getting the 1026R was to help out with the chore of firewood. I moved a few FEL buckets of firewood from the shed to the house before I realized I need something more efficient. I nailed some sides to a pallet and presto, I can move a full load to the house in one shot. This load was near the weight limit for the FEL. We pass the wood through a small window in the front room near the stove, this works great.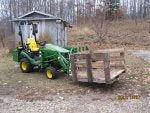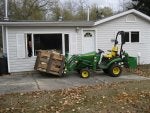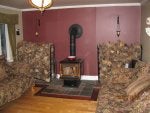 It's also good for moving other stuff around.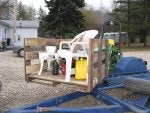 And I can just leave the forks under it when I am done, here I slipped it back under the wood shed ready for the next load.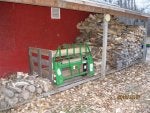 I might make an end gate for it later if I find a need for it.