Discussion Starter
•
#1
•
Well,, the family room became the "workshop" today,,,
I wanted a Power Wheels Dune Racer for the grandkids,, I ordered it last week from Toys-R-Us
It arrived yesterday, today, I invited my 5 year old granddaughter over to build it.
She loves Legos,, this is just a big Lego set,, but,, you need a screw gun to assemble.
We cut the box open,, out popped this,,,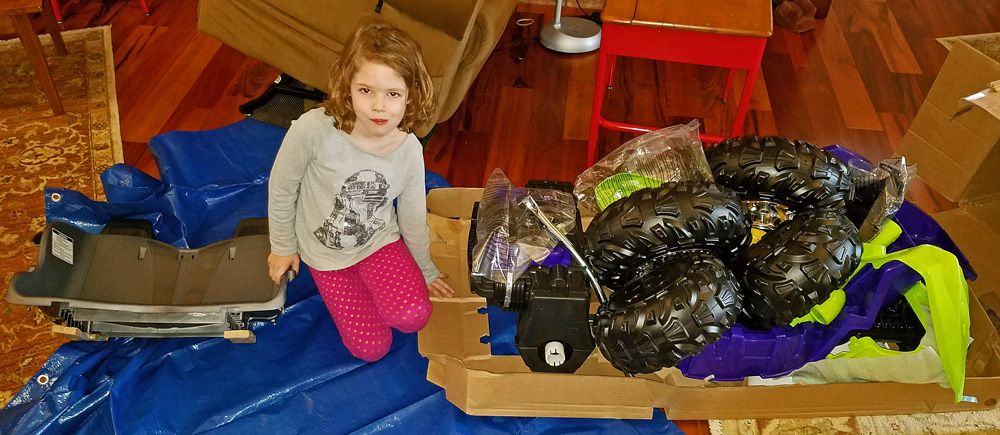 Anna jumped right in,, she would read the instructions,, I would help interpret.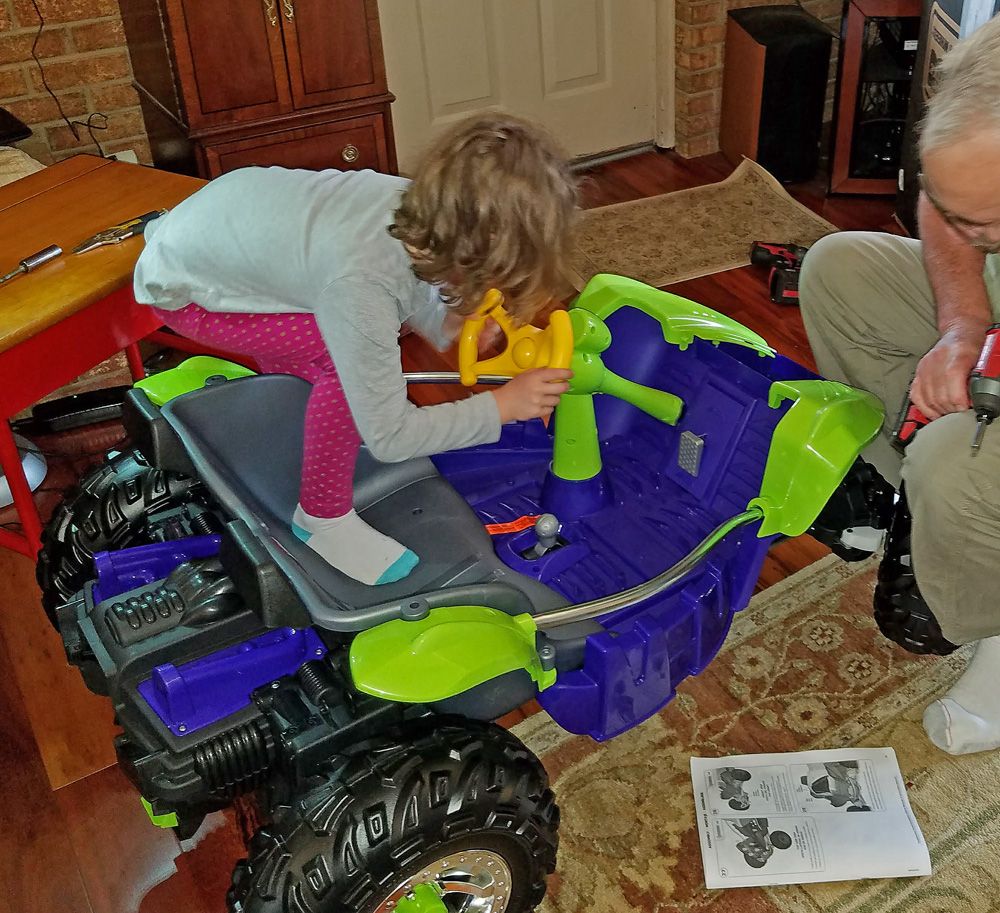 Anna did the assembly, except for about a half dozen "difficult to align" pieces,,
Pop-pop helped with those.
Right at 2 hours later,,, we are sitting around,, waiting for the battery to charge.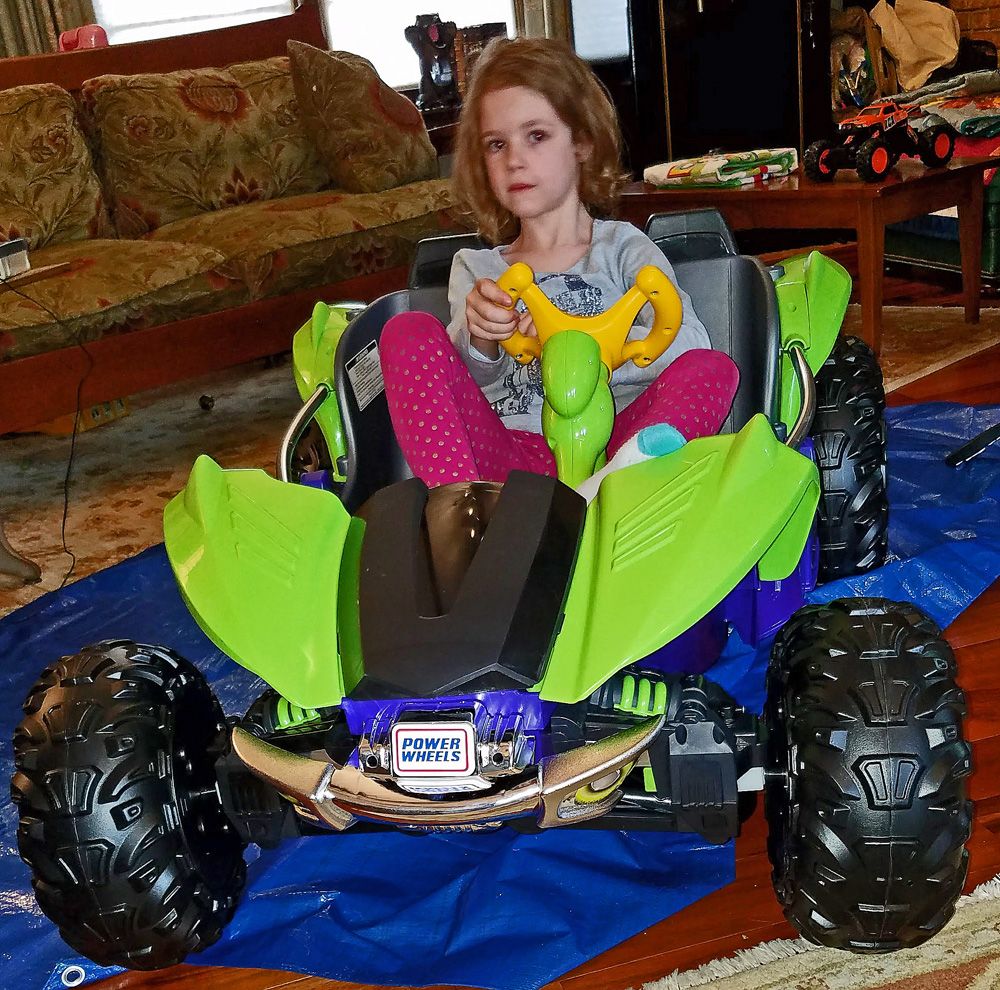 It was a fun rainy day project with my granddaughter,,, :good2:
Anna is a great mechanic,, she is not afraid to tackle anything,,