Our creek has been under assault by storm rains over the past few years with creek banks giving up 5-20 ft of turf per storm. Contributing to this washout (IMO) was using weed killer on the bank to save time weedeating.
Back in 2012 I had my son with his young back, shovel and a mattock straighten the creek by redirecting the flow by straightening it and then setting 24 cinder blocks as a wall while we backfilled the washed out area with all forms of organic matter...
Without a tractor with a backhoe any true attempt to solve the issue was adhoc and backbreaking.
Enter JD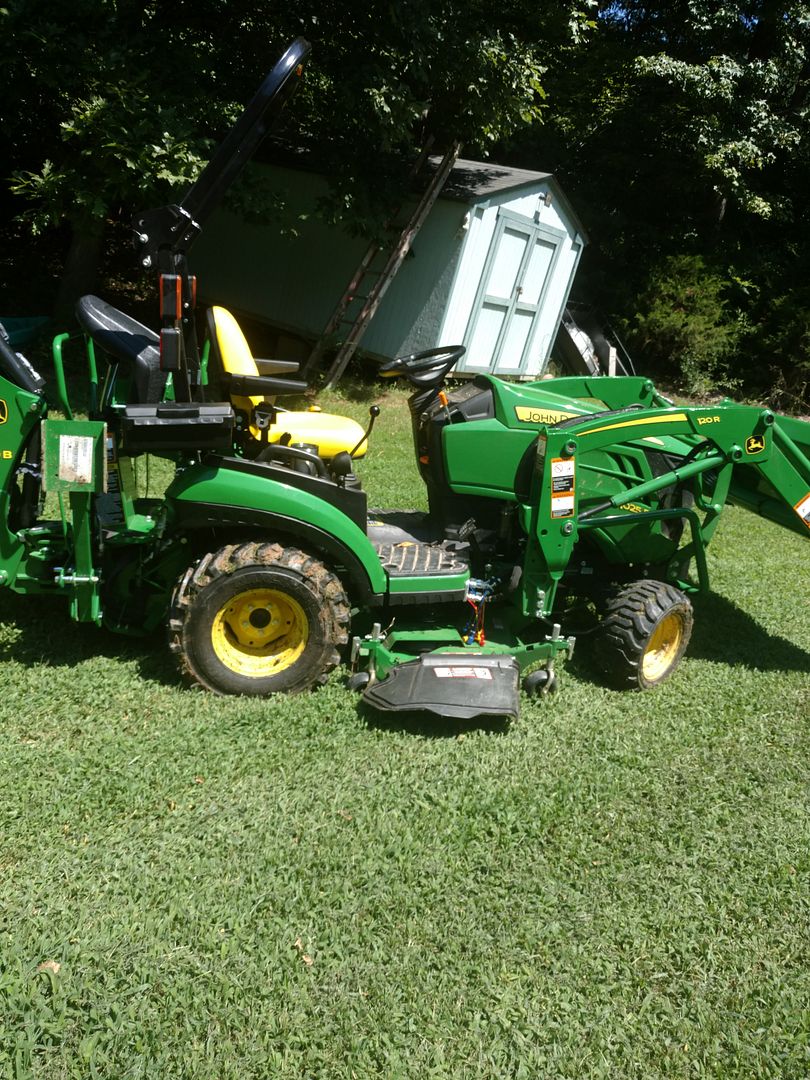 some of grown up bank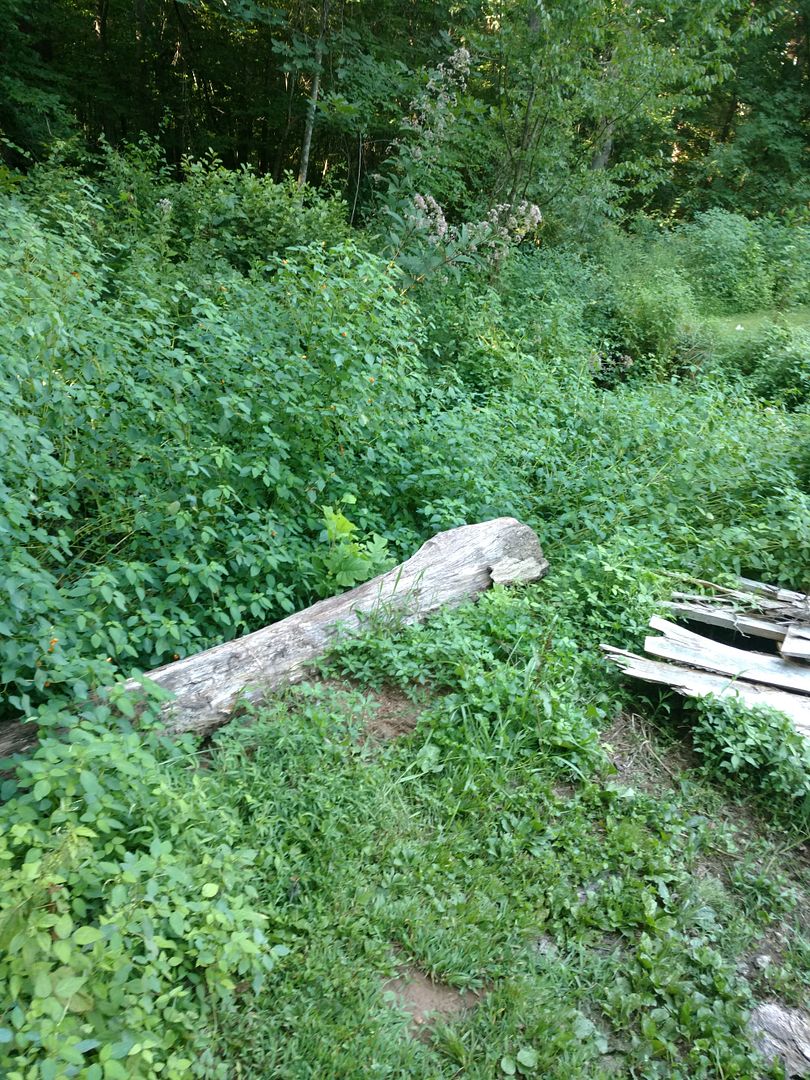 From the operator station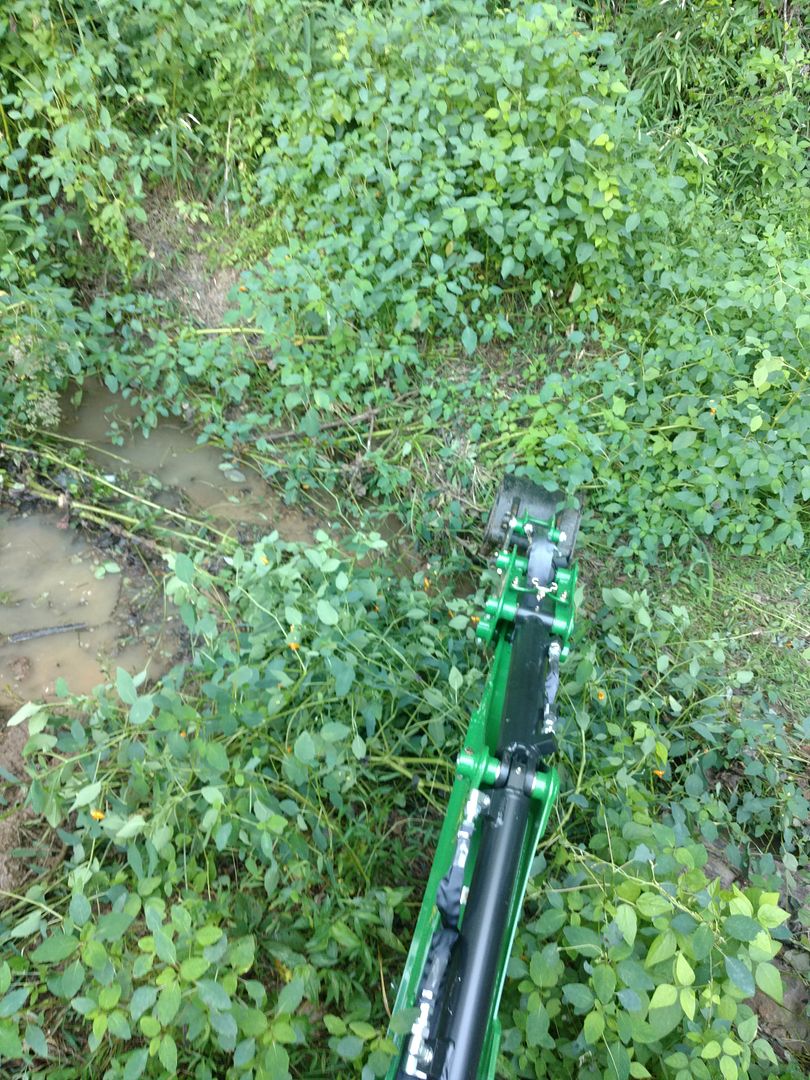 after first hour or so
during first all out day of reclaiming the bank.
One thing the 1025r backhoe lacks is reach. That means I had to rebuild and secure the near bank and take risks to get the bucket to the far side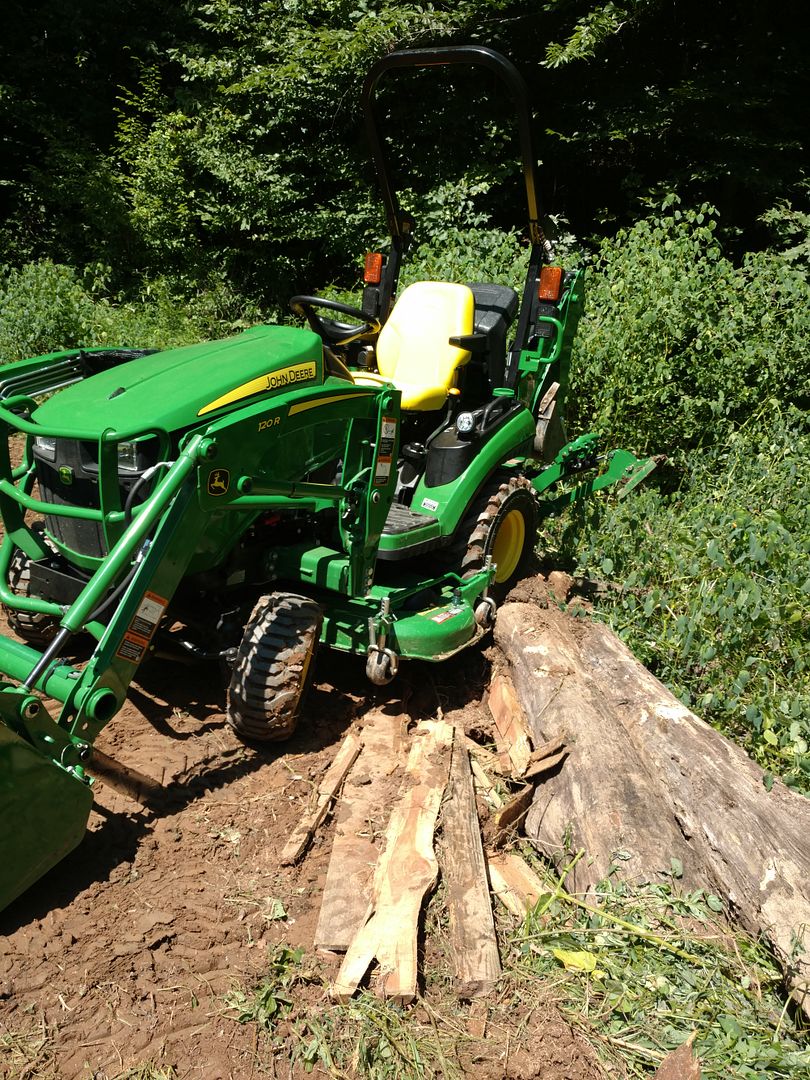 More to come