Discussion Starter
•
#1
•
They make these for around 100 bucks, but I wasn't overly impressed by their designs so I decided to spend $50 on parts and do it my way. :laugh:
Got a surplus "fan" bearing for $6 with a 3/4" keyed shaft section that wasn't quite long enough for the two sheaves. After finding out my 2T arbor press wouldn't budge the bearing on the shaft, I got creative.
First up was to hog out the majority of the cast iron that was in the wrong spot using a 1-3/8" end mill (the shank on that end mill is 3/4" and as big as my Jacobs 18N super chuck will go btw):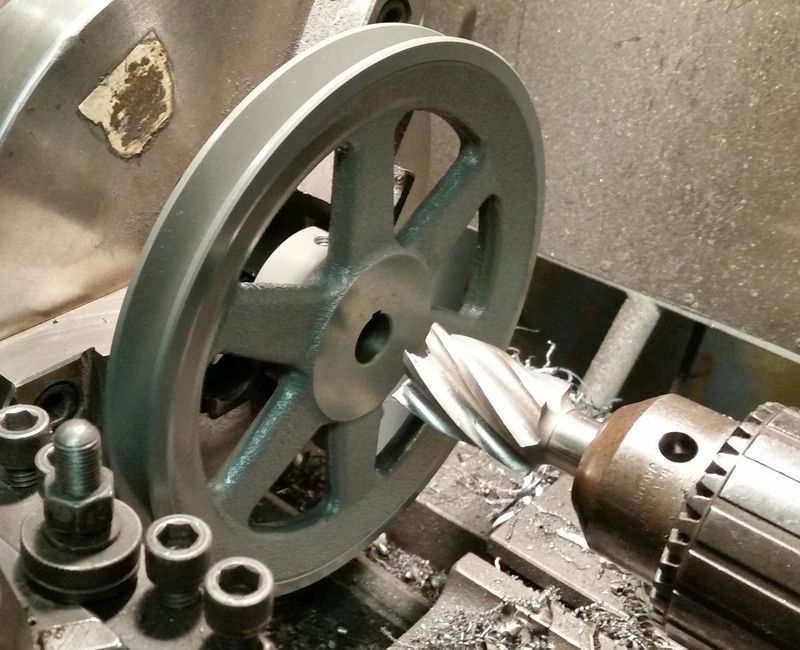 Then finish it out with a boring bar (I actually made it deeper than shown here but you get the idea):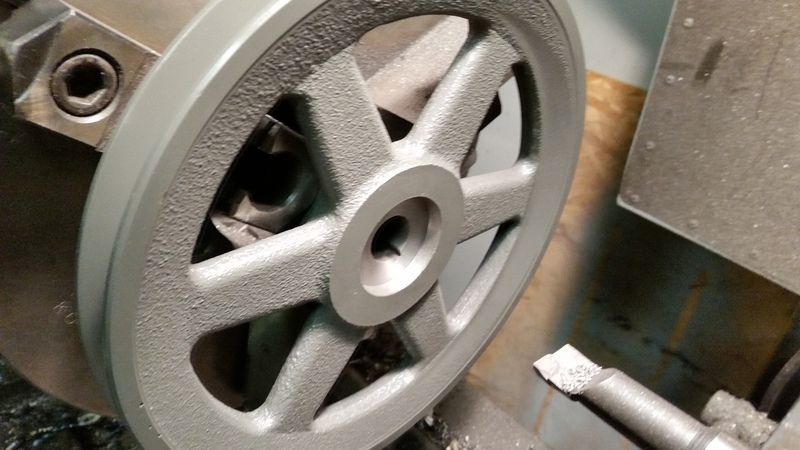 And then drilled and tapped the end of the shaft for a retaining screw since the outer sheave's set screw hole would've required milling the spoke on the 8" sheave and throwing it out of balance. A little red Loctite makes it permanent and the large sheave's set screw holds the works off the bearing on the inside.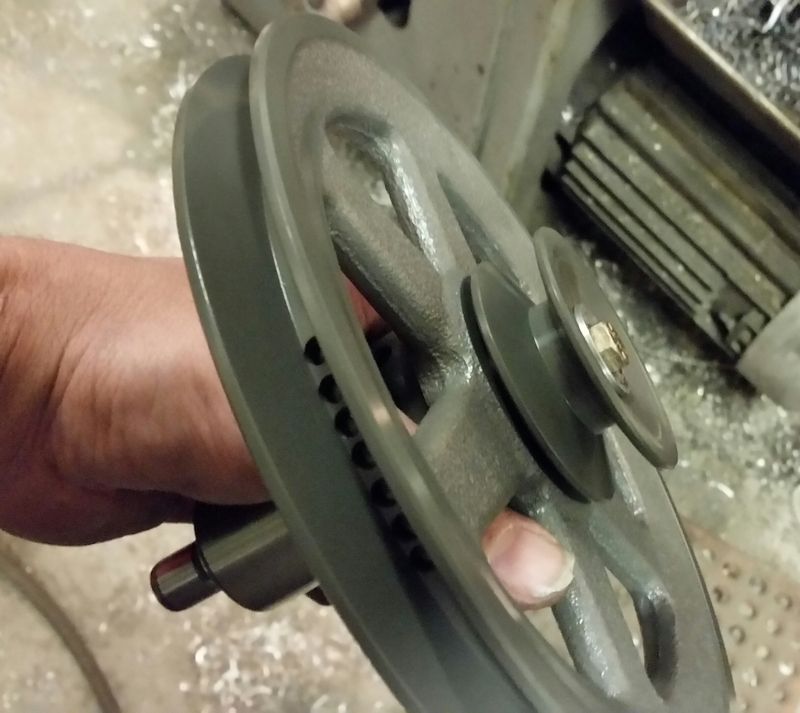 This is where I stopped for tonight because a piece of chrome lifted up off the tailstock handwheel and gave me an inch long gash (like a nasty paper cut) along my left index finger. We're supposed to get a bunch of snow tomorrow, so I'll most likely be back at it then.