Been sitting on the 1" thick chunk of AR400 for my shank for this for a while, and decided I'd build it as a project while running my STD production this week.
Yesterday I started by adding the eye tabs to the cross tube, and gusseting them.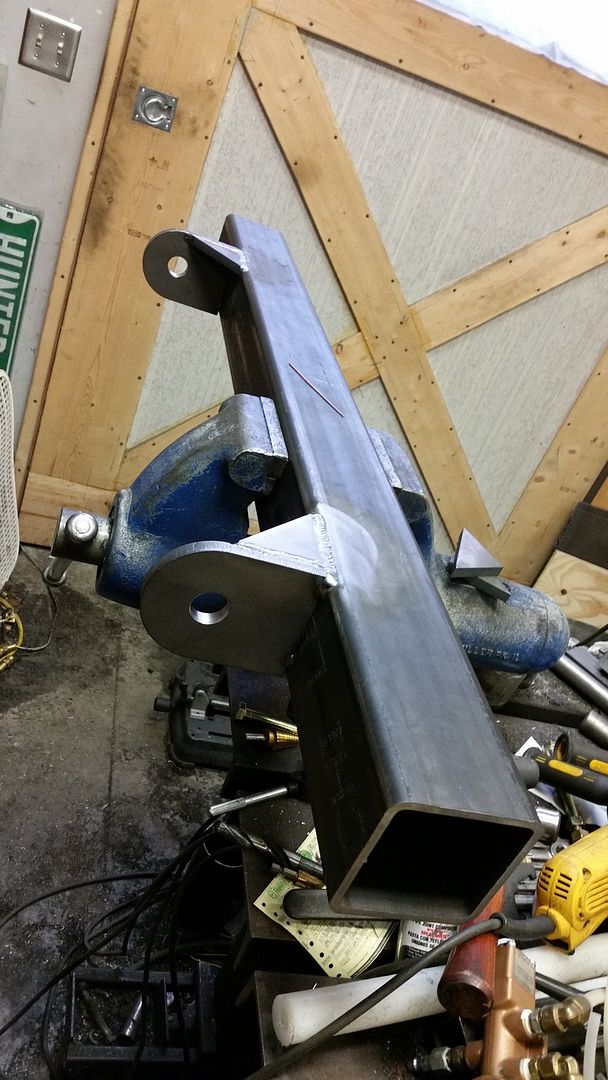 Then today I started working on the upper section.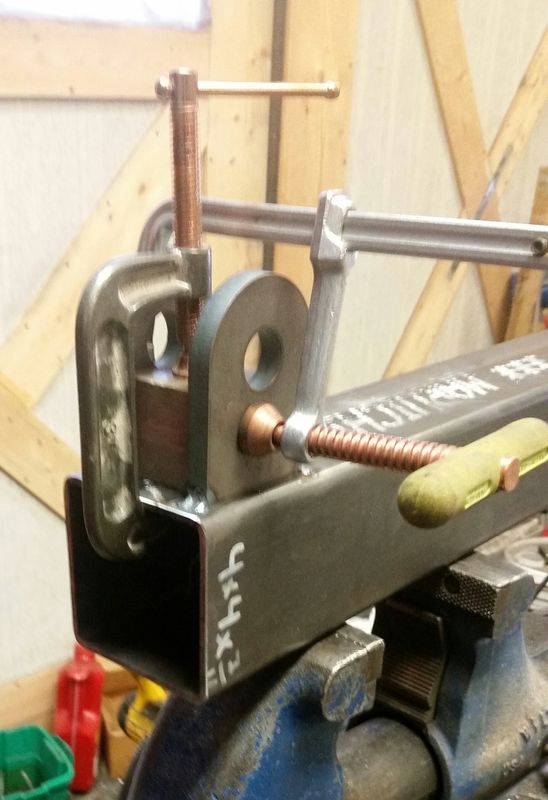 A buddy posted a mig bead on Fb with the whole stack of nickels look, so I had to take one of mine.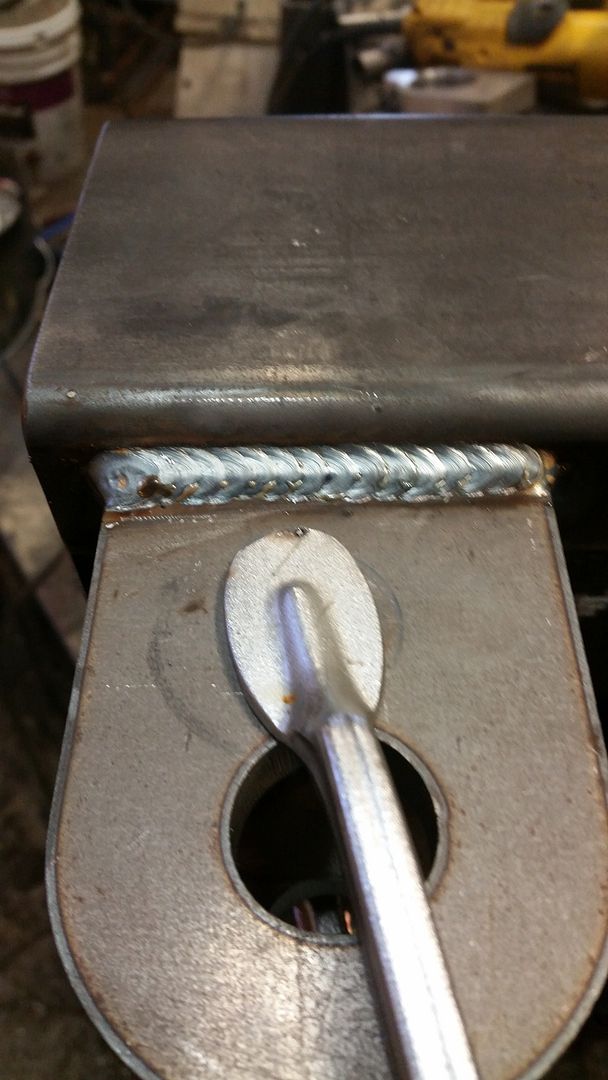 Then I discovered that these tabs aren't cut with 1" holes, but 1-1/16" holes. Grrrr Which bugged me enough to sleeve them.
To start that process, I brought them out to 1-1/8" to give a little more meat to the sleeves.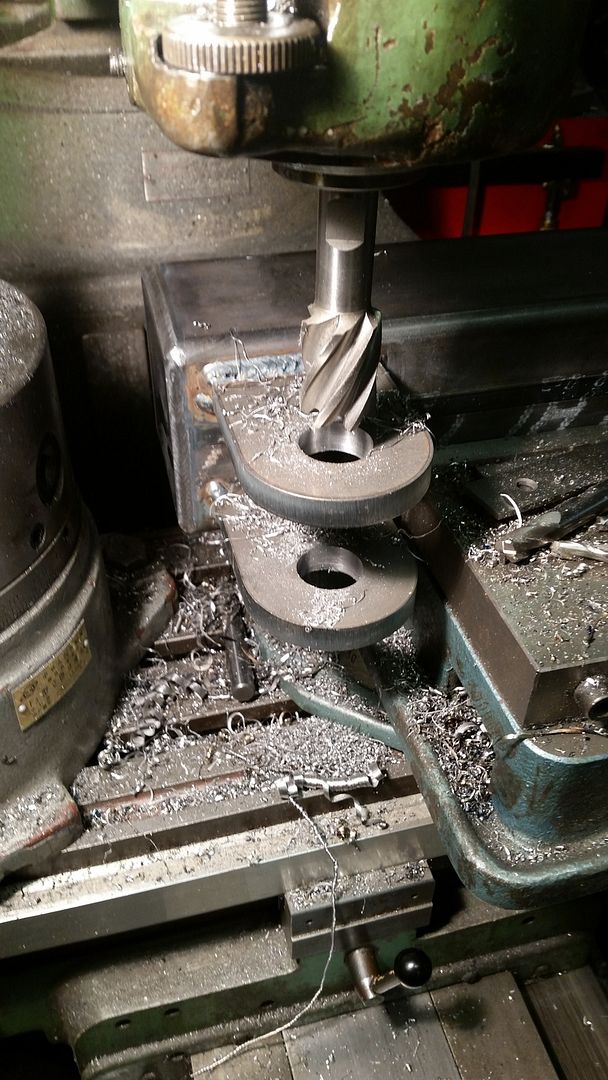 Then whipped up the inserts and welded them in.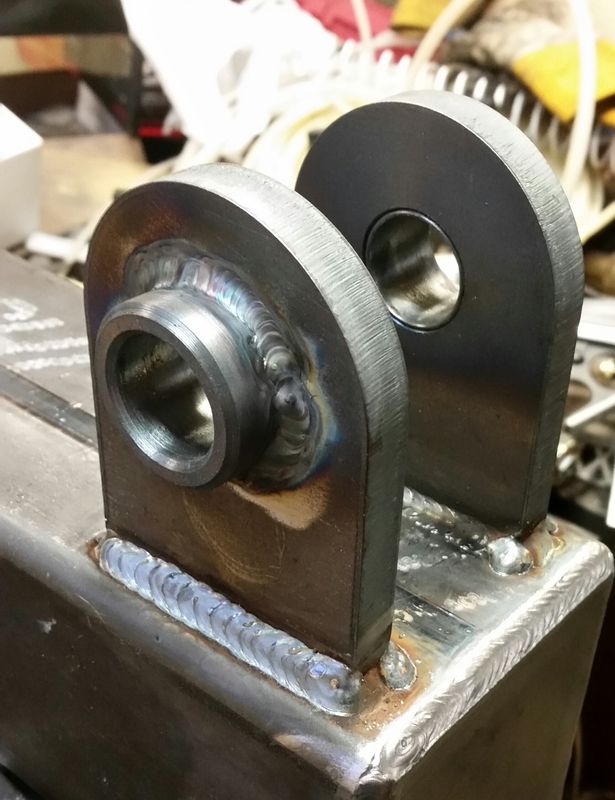 Made some caps for the ends of the 4" tubes and welded those on (I did the bottom bracket last after taking the overview shot).
Then welded it all together.

Tomorrow I'll start working on the shank and the mounts for it to attach it to the frame.