Discussion Starter
•
#1
•
My X595 seemed to be slowing down a bit lately and the other day it almost stalled out while I was driving to warm the hydro for some maintenance before snow season. I changed the fluids and filters and decided to mow the leaves to see if the new fuel filter helped. In 10 or 15 minutes of running the engine almost stalled numerous times and there was already some crud in the bottom of the just cleaned fuel filter bowl. Time for some surgery.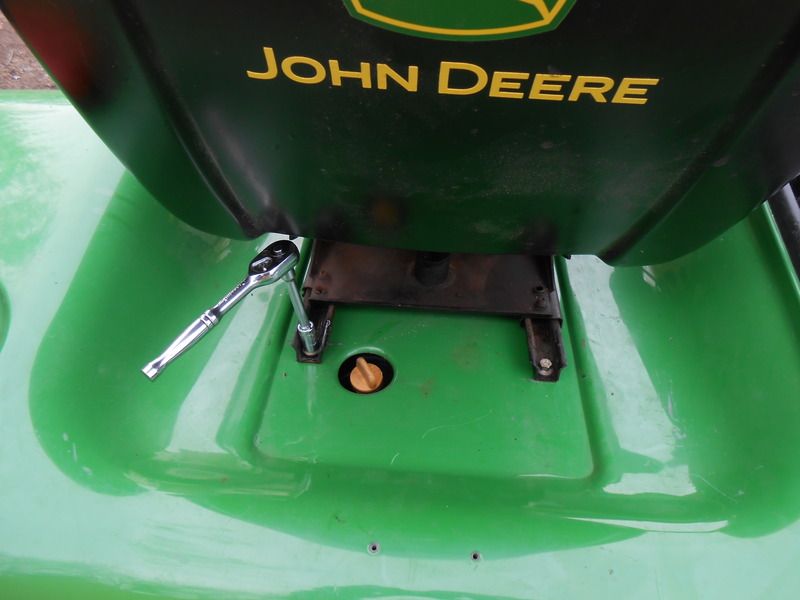 First step- remove the seat. Four bolts, you'll need a 10mm socket.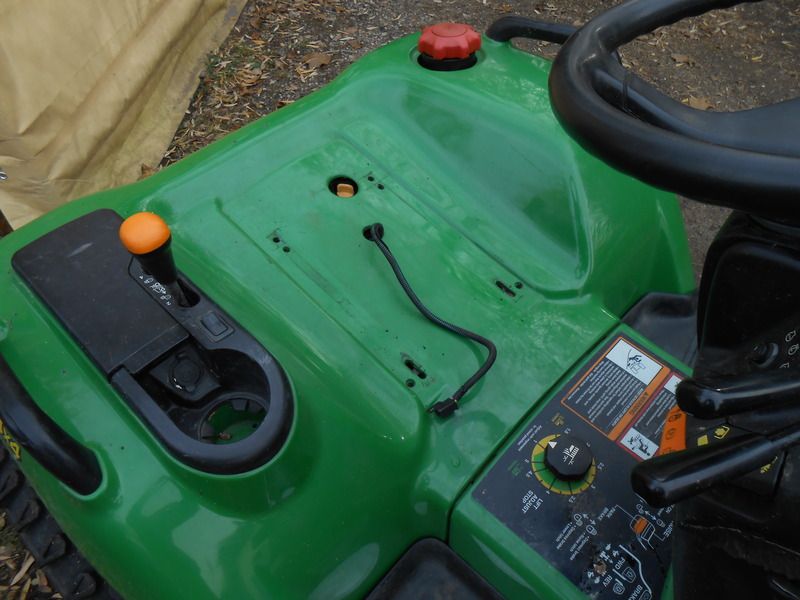 Remember to unplug the seat switch. Next up the 4wd selector lever.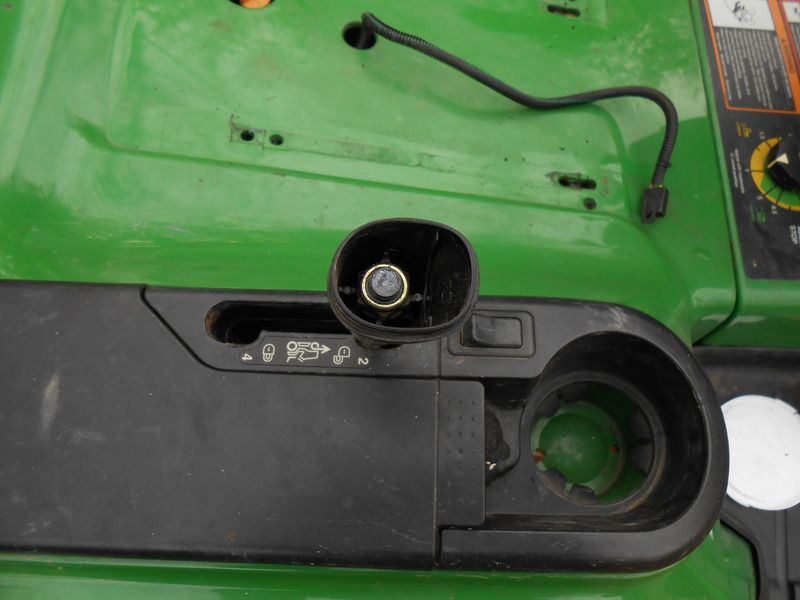 You'll need a 19mm socket for this. The handle is "keyed" onto the shaft so it won't spin, you need to pull straight up.